This Just In: Michigan soars 19 spots in Chief Executive magazine's annual Best & Worst States for Business
Michigan ranks as a top state to do business in Chief Executive magazine's 16th annual Best & Worst States for Business survey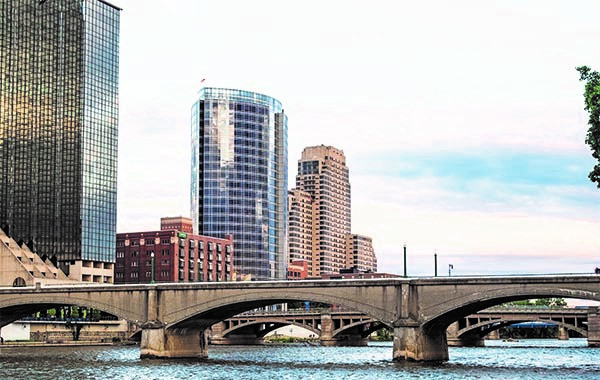 Michigan has jumped 19 places as a top state to do business in Chief Executive magazine's 16th annual Best & Worst States for Business survey, released this week. Coming in this year at No. 13 on the list, Michigan now claims the biggest single-year move in the ranking's history. The Chief Executive rankings reflect CEO perceptions of best and worst states based on a range of key measures.
"In one of the best single-year improvements in the history of 'Best States/Worst States for Business,' Michigan leapt 19 places to rank No. 13 in the 2020 version. But Michiganders will tell you they've been laying the groundwork for this kind of improvement for a while," writes author Dale Buss.
According to Chief Executive, CEOs who selected Michigan as the best state for doing business cited a number of factors for their selection, including workforce, regulatory environment and overall favorable business conditions, and growth in the manufacturing sector.
"What has always set Michigan's workforce apart is our sense of resiliency, ingenuity and pride our people bring to their place of business," said Governor Gretchen Whitmer. "Even in the midst of an unprecedented global pandemic, we have remained focused on supporting the economic needs of small businesses, entrepreneurs, communities and workers throughout the state, while continuing to work with Michigan businesses and pursuing competitive business growth deals – laying the foundation for sustainable, long-term success."
The full May/June edition of Chief Executive was delivered to more than 42,000 CEO subscribers and can be found here. In addition to the survey results, Chief Executive highlighted the state in an article How Michigan Keeps Advancing. Featuring an interview with MEDC Executive Vice President and Chief Business Development Officer Josh Hundt, the article highlights the state's engineering and manufacturing advantages, economic diversification, and the PlanetM Landing Zone.
Chief Executive points to Michigan's access to industrial and technical talent as a key to the state's success.
"The number one factor we hear from companies of all types is about Michigan's talent and access to that talent," Josh Hundt told Chief Executive. "We have the advantage of the highest concentration of engineers in the nation and a top-10 skilled-trades workforce, and we are leveraging those strengths for the jobs of the future."
The Best & Worst States for Business survey captures the perceptions of CEOs on a range of important issues. The rankings are crucial, as CEO perception drives investments in offices, factories and other facilities that bring jobs to a region.
To see why companies are choosing Michigan, visit www.michiganbusiness.org/why-michigan/. To learn more about the services available from the MEDC to help businesses grow, go to michiganbusiness.org.
About Michigan Economic Development Corporation (MEDC)