Business expansion, two community development projects bring new investment, jobs to Michigan
Expansion of Tier 1 global supplier of roof systems expected to generate $40 million, create 55 jobs ● Rehabilitation of vacant building in Detroit expected to generate $1.1 million ● Redevelopment of historic building in Battle Creek creates 23 jobs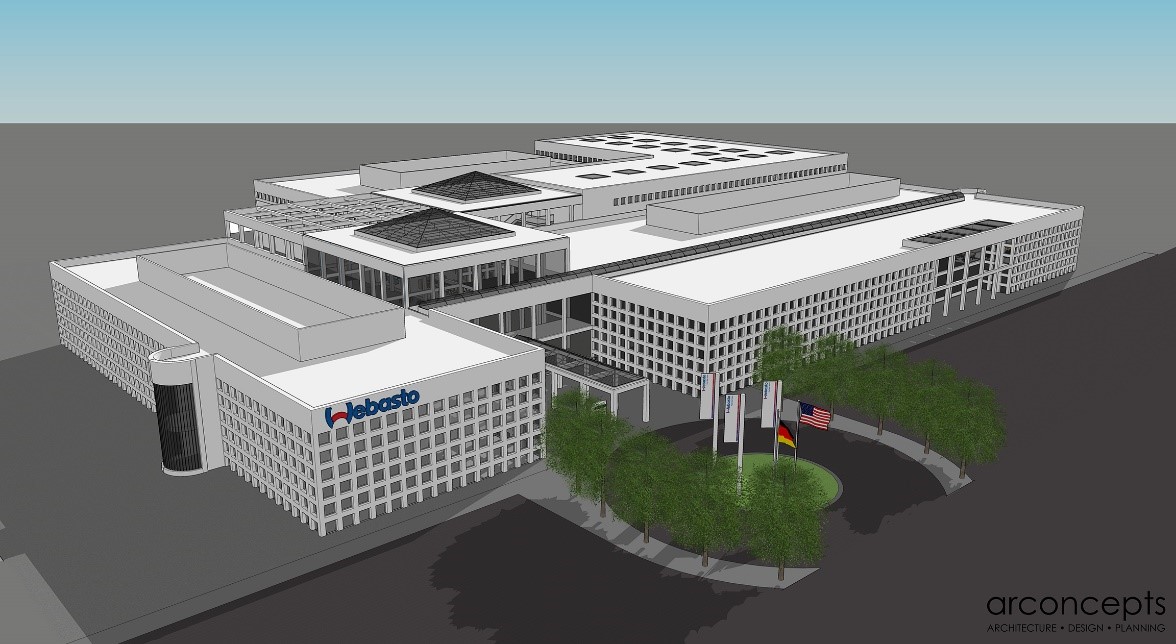 LANSING, Mich. – Three projects expected to generate a total investment of $42.9 million and create 79 jobs in Michigan have received support from the Michigan Strategic Fund, the Michigan Economic Development Corporation announced today.
"Today's investments fuel Michigan's economic momentum and offer even greater potential for business growth. It is through the effort of public-private partnerships that today's projects are taking place, and we're pleased to be a part of the collaboration to bring these projects to fruition," said Jeff Mason, CEO, Michigan Economic Development Corporation, the state's chief marketing and business attraction arm that administers programs and performs due diligence on behalf of the MSF.
"The decision by Webasto to expand its facilities in Michigan over competing countries and states further emphasizes the strength of Michigan's business environment," Mason said.
Webasto Roof Systems Inc. is a Tier 1 global supplier of roof systems to automotive OEMs in the field of mobility and is a subsidiary of the 116-year-old Webasto Group based in Stockdorf, Germany. With more than 50 locations around the world, the company has been in Michigan since 1976 and is a major supplier to the Big Three automakers. With the core business areas of sunroofs, panorama roofs and convertible roofs, Webasto consistently sets trends in technology and sustainable designs. The company's product portfolio comprises a broad range of roof and heating systems for every type of vehicle and all drive types as well as battery systems and charging solutions. Moreover, Webasto has a strong position in the aftermarket providing dealers and end customers with customized solutions and services relating to thermo management and electromobility.
The company has five locations in the United States. Its facility in Rochester Hills serves as its North American regional headquarters and testing center, where it leads technical development for customers in the United States as well as for some customers globally. Webasto has run out of capacity at its existing Michigan locations and identified a site in the city of Auburn Hills where it can expand to support its forecasted engineering and testing requirements and a consolidation of its existing staff. The project is expected to create 55 new jobs and generate a total capital investment of $40 million, resulting in a $350,000 Michigan Business Development Program performance-based grant. The company considered competing sites in California, Germany, China, Mexico and Kentucky, where it has existing facilities.
"We're starting a new chapter for our Webasto Family by moving our HQ to Auburn Hills. Webasto has been part of the Michigan community for the last 45 years and we look forward to continuing this relationship," said Webasto Roof Systems President and CEO Andre Schoenekaes. "The consolidation of our Michigan locations will create a successful environment of collaboration and business processes."
In April, the Michigan Strategic Fund approved a $2.7 million MBDP grant in support of Webasto's expansion in Plymouth Charter Township, a project that is expected to generate private investment of nearly $48 million and create 441 jobs.
The city of Auburn Hills is offering support of the project in the form of a tax abatement. For more information on careers with Webasto Roof Systems Inc., visit https://www.webasto-group.com/en/careers/.
"We are honored that Webasto Roof Systems has chosen Auburn Hills for its new North American Headquarters. This new investment and will allow Webasto to continue developing innovative technologies for roof systems," said Auburn Hills Mayor Kevin McDaniel. "Our city council and staff have worked diligently to support this exciting project and we look forward to supporting their growth in Auburn Hills."
"Webasto is a global leader in the supply of automotive roof systems and has been a valued member of our business community for decades," said Oakland County Executive L. Brooks Patterson. "We're excited the company continues to grow and will consolidate its engineering and testing facilities in Auburn Hills. This $40 million investment will bring new jobs to Oakland County as the company explores new technologies to meet the evolving demands of the next generation of mobility."
D-Town Grand LLC plans to rehabilitate a three-story vacant building for commercial and residential use on East Grand Boulevard in the city of Detroit. The building, previously home to D-town Records, suffered a small fire a decade ago and has sat vacant since. The redevelopment includes significant costs to make extensive masonry restorations and bring the neglected property up to code. This project is expected to generate a total capital investment in the amount of $1.1 million along with the creation of one permanent full-time equivalent job, resulting in a $220,682 Michigan Community Revitalization Program performance-based grant.
The city of Detroit has approved a 10-year Commercial Rehabilitation Act tax abatement valued at $140,000 and a Motor City Match Grant valued at $50,000.
Record Box LLC plans to redevelop a historic three-story building in downtown Battle Creek. The property to be redeveloped was originally built in 1902. This mixed-use project will bring life to a historic building, adding commercial, office and hospitality uses that will add activity and vibrancy to the downtown area. The project will also increase the taxable value of the property, which has been vacant since the early 2000s. The project is expected to result in a total capital investment in the amount of $1.8 million along with the creation of approximately 23 permanent full-time equivalent jobs, resulting in a $415,000 Michigan Community Revitalization Program performance-based grant.
Local support for the project includes a 12-year Obsolete Property Rehabilitation Act abatement with an estimated value of $320,412. Additionally, the project has secured a $225,000 grant from the W.K. Kellogg Foundation, a $50,000 grant from Battle Creek Unlimited and an additional $100,000 in low-interest loan financing from the Downtown Development Authority.
About Michigan Economic Development Corporation (MEDC)