MEDC, Michigan Businesses and the Power of Partnership
Thursday, November 2, 2023
The Michigan Economic Development Corporation pulls down yet another national recognition – this time in Inc.'s Power Partners Awards – right after earning DCI's ranking of No. 4 best-in-class state economic development agency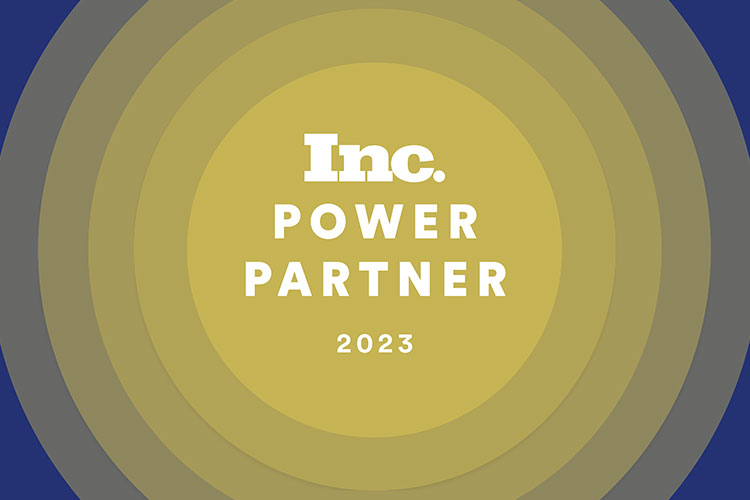 The Michigan Economic Development Corporation (MEDC) and the state of Michigan are on a roll.
After being named the No. 4 best-in-class state economic development agency by Development Counsellors International (DCI) in September, the MEDC has now been recognized in Inc.'s 2023 Power Partners Awards, its annual list of high-caliber B2B companies; the MEDC ranks among organizations from around the country in the Business Products & Services category.
Inc. Power Partners go through a strict assessment, including an application, client surveys, data collection and analysis of open-source data. Power Partners recognizes companies and organizations that demonstrate a commitment to providing entrepreneurs with the tools and resources they need to grow and succeed.
"We are humbled and honored that the MEDC will be recognized as one of Inc.'s Power Partners," said MEDC CEO Quentin L. Messer, Jr. "This recognition is a testament to Team Michigan's collaborative, partnership-oriented approach to building Michigan's economy in a way that ensures greater prosperity for all. We are encouraged by the kind words of and collaboration with our friends at Consumers Energy, DTE Energy, Orbion Space Technology and Short's Brewing Company. We remain steadfast in continuing the work of helping our fellow Michiganders and the businesses who employ them across both peninsulas Make It in Michigan."
MEDC works with businesses of all sizes to deliver support, from small business and entrepreneurship and innovation support teams providing funding and resources to small businesses and high-tech startups, to support for global high-tech industries like semiconductors, electric vehicle and battery manufacturing and clean energy that create thousands of jobs and transform the economic vitality of communities.
Since 2012, the Michigan Economic Development Corporation (MEDC) has helped over 2,000 unique businesses expand in Michigan, announcing projects expected to create more than 126,000 new jobs and spur over $54.6 billion in capital investment. The MEDC also provides assistance and resources to the 900,000-plus small businesses across the state.
This latest recognition builds on other accolades for the state: in Area Development's Top States for Doing Business 2023, Michigan moved up to the No. 13 spot overall, while CNBC ranked Michigan No. 10 in its 2023 list of America's Top States for Doing Business.
Read below for testimonials from Consumers Energy, DTE Energy, Orbion Space Technology and Short's Brewing Company to see how the MEDC is truly a Power Partner in the state of Michigan.
Partner Testimonials
Brian Barthelmes, Executive and Public Communications Lead at Consumers Energy:
To ensure timely site readiness, it takes a team – Team Michigan. Among the key contributors, utility and energy partners play a vital role in strategic site preparation. Consumers Energy is proud to work alongside the MEDC to identify and develop large-scale sites that accommodate Michigan's thriving ecosystem of manufacturing businesses. With MEDC's expansive network, Team Michigan expands beyond the state and Consumers Energy to countless other willing partners and without them, the ambitious push for site readiness would not be feasible.
Recent collaborations, coupled with MEDC's expansive network of industry partners, exemplify the effectiveness of the collaboration, drawing Consumers Energy back repeatedly to work hand in hand with the MEDC.
Tony Tomczak, Vice President of Electric Sales & Marketing at DTE Energy:
DTE takes pride in joining forces with like-minded partners who share a common goal of combating the climate crisis. Among these crucial allies, the MEDC holds a prominent position, as they facilitate these valuable relationships that foster collaborative action. These achievements would not have been made possible without MEDC's leadership and ability to facilitate relationships between partners. Through business development programs, grants and executive leadership connections, MEDC gives all willing partners a seat at the table in the effort to combat the climate crisis.
DTE has established strategic plans to effectively combat climate change and both DTE and MEDC share a common goal of significantly reducing carbon emissions by 2050. Through our partnership with MEDC, we have created relationships that have allowed us to witness the transformation of ideas into reality. With collaboration between public, private and philanthropy sectors and support from what is now known as the Michigan Mobility Funding Platform grant, we were able to deploy our ChargeD initiative, which introduced the first network of EV fast chargers in downtown Detroit. Alongside Volta Charging, MEDC and Kroger, we expanded EV charging infrastructure in underserved areas of Michigan, ensuring equitable access for all Michiganders.
Brad King, CEO of Orbion Space Technology:
When Orbion Space Technologies was founded in 2016, Silicon Valley stood as the epicenter of venture capital and an ideal location to secure a well-trained tech talent pipeline. Yearning for a similar reality in the Great Lakes State, Orbion embarked on a mission to secure a partner that could provide both funding and a skilled tech workforce to support its growth. The MEDC emerged as the obvious choice due to its exceptional ability to foster valuable partnerships and secure funding for its collaborators.
The partnership between Michigan and Orbion began with the MEDC-supported Michigan Tech Enterprise Corporation (MTEC) SmartZone, a nonprofit business and technology incubator focused on high-tech business acceleration. This invaluable assistance provided the newly established company with crucial business development support and access to resources that laid the foundation for its success. Further collaboration with the MEDC, facilitated by an Industry 4.0 grant, empowered Orbion to leverage new technologies, automate operations, and enhance its appeal to potential investors. To secure a capable and advanced workforce within the state, Orbion once again turned to the MEDC and utilized funds from the corporation's GoPRO Training Fund to train local talent and elevate its workforce's skills. These efforts, combined with the MEDC's partnerships with higher education institutions across the state, have resulted in the creation of a highly proficient tech talent pool for Orbion.
Since partnering with the MEDC, Orbion has successfully secured over $30 million in funding through three rounds of venture capital. Through its unwavering support, the MEDC has played an instrumental role in Orbion's journey, providing crucial funding, fostering partnerships, and cultivating a skilled tech workforce. This invaluable collaboration has positioned Michigan as a hub for technological innovation and made the MEDC the preferred choice for companies seeking to thrive in the state's thriving tech ecosystem.
Christa Brenner, Marketing & Brand Director for Short's Brewing Company:
Being proud Michiganders committed to community development, it's natural for us to collaborate with like-minded partners such as the MEDC. With the support from the Michigan Strategic Fund, we have been able to renovate and expand our Bellaire restaurant and brewpub to stimulate economic activity, generate jobs, and attract visitors to the Village of Bellaire year after year. This project has become a catalyst for ongoing investment and community growth in our beloved hometown.
Our partnership with MEDC continues to thrive, especially with the addition of our Pure Michigan seasonal beers, crafted to embody the splendor of each season. Through a connection with the state's iconic travel entity, Pure Michigan, which is supported by the MEDC, we created these beers to pay homage to our state and emphasize the seasonal allure of exploring Michigan. MEDC played a crucial role in forging valuable connections within the state's diverse agricultural industry. By crafting this hyperlocal beer alongside Pure Michigan and MEDC, we remain steadfast in our mission to bolster the Michigan economy and foster meaningful community impact throughout the state.
To learn more about how the MEDC serves as a partner to Michigan's businesses and communities, visit www.michiganbusiness.org.
Contact Us