Michigan is a place of abundant opportunity. Under the leadership of CEO Quentin L. Messer Jr., the Michigan Economic Development Corporation (MEDC) is working to create equitable access to resources, attractive opportunities for young people and a solid foundation for businesses to call Michigan home.
As we celebrate #EconomicDevelopmentWeek in Michigan, we caught up with MEDC CEO Quentin L. Messer, Jr. to discuss key topics like small business support and talent attraction, and hear how Team Michigan is working to create upward economic mobility for all Michiganders. See highlights of their conversation below.
Otie McKinley: Looking back over the past 12 to 18 months, the MEDC has had many significant accomplishments. But there's so much more to economic development than transformational projects that make the headlines. What else does the MEDC do, and how does that complement the big things that we're seeing in the headlines?
Quentin L. Messer, Jr.: From Travel Michigan, responsible for the iconic Pure Michigan brand, to our Small Business experts, who help businesses on both peninsulas that are employing our friends and neighbors, we are revitalizing downtowns and rebuilding communities. We also have the State Historic Preservation Office and the Arts and Cultural Council, who make sure that the cultural traditions and rich heritage of Michigan continues to go forth.
We understand that people and companies want to move to a place where they can grow, recreate and thrive. We work with our partners at LEO, Michigan Works! and educational institutions on attracting talent and creating a state of lifelong learners.
McKinley: You often refer to a Team Michigan approach to economic development. Can you share what that means and why it's important for our efforts across the state?
Messer: Anytime I can work in a sports analogy, I'm going to do it! It's not any individual person or agency who makes this state as wonderful as it is, it's all of us coming together to work collaboratively. We all have to be ambassadors for our great state, we have to speak life into the state we want to create.
That's why it's important to have a significant relationship with our local and regional economic development partners, local governments, our partners, Executive Office and legislature. We work as a team to make sure businesses, employees and neighbors can feel an upward trajectory.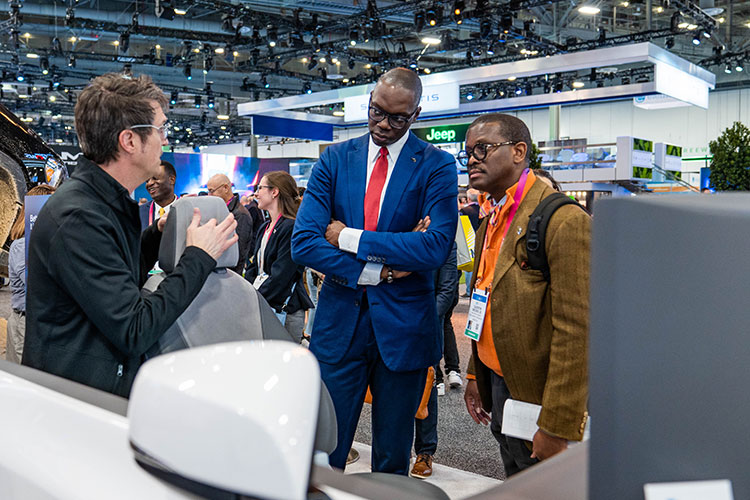 McKinley: You've been adamant that economic development only matters when people matter. Can you talk about the intentionality in equitable economic development and what the MEDC is doing to create it?
Messer: My responsibility is to think through how we can help this state of 10+ million people, 83 counties, two peninsulas further realize economic hopes and dreams. If you're economically vulnerable, or a veteran, or a person of color, or an individual with disabilities, you could have a great idea but struggle to get the opportunity, capital and other resources to make it possible. We have to make equitable, inclusive opportunities happen.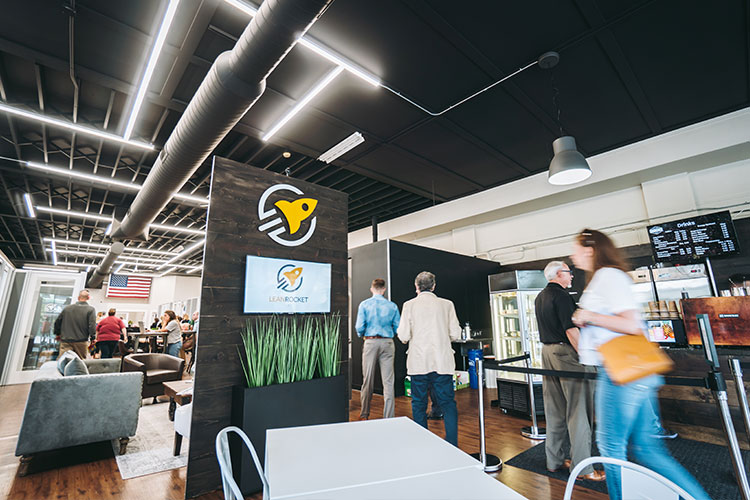 You could have the best pitcher on the mound for the Tigers, but if he's out there alone, he could be throwing strikes all day long, but the other team is going to win because there's nobody there to field the ball. The same philosophy applies to economic development. You have to have a team that can take advantage of the opportunities and work with partners like the Small Business Development Centers, Smart Zones and Apex Accelerators, to make opportunities happen.
McKinley: The state has undertaken a major targeted effort to grow the state's talent pipeline. What does that mean for our future? Why now?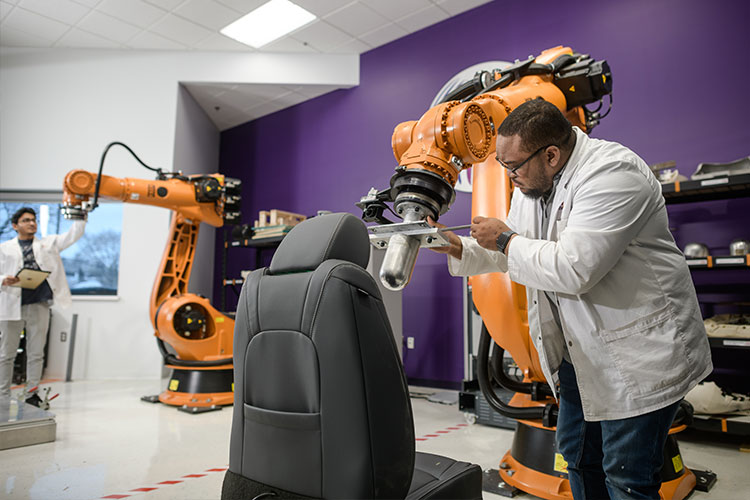 Messer: The number one asset of any company, any state, any relationship are the human beings involved. We must make sure that young people view Michigan as a viable option to create their future. We need to have programming that attracts young people to build a life in Michigan. Population growth is vital to our success. In 1970, Michigan had 19 members of Congress. Today, we have 13. As a state, we need to continue to grow, strengthening our share of the national voice and the gravity we hold as an international player.
McKinley: As we look forward to the remainder of 2023 and beyond, what opportunities are on the horizon for the MEDC?
Messer: We're constantly looking at how we can provide greater resources, better advocate for our people and ensure we're providing support for Michigan businesses. We want to be sure we're connected with local and regional organizations to make sure that policy is right. We're creating a day-one-ready workforce and are making sure that we get our fair share of federal funds. If companies across the world are going to come to the U.S., then we've got to make sure they come to Michigan.
The MEDC is also going to make sure that we have focus on revitalization and placemaking. We're going to advocate for legislative changes to ensure that communities of all sizes continue to develop their downtowns. We're seeking and winning capital and resources. That's what we're duty-bound to do and what we aspire to do.
Contact Us