With the Detroit Auto Show, Michigan Establishes Itself as the Home of Mobility's Past and Future
Wednesday, October 26, 2022
Michigan's automotive agility is leading the world into a new era of mobility. There is no better place to showcase that than the North American International Detroit Auto Show.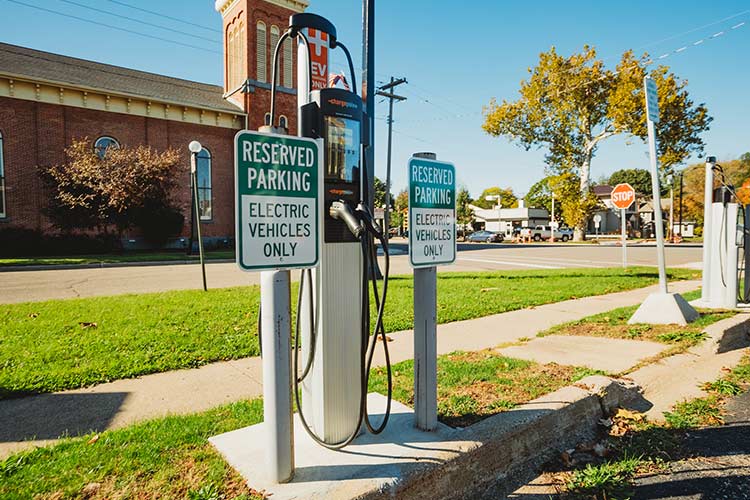 Michigan is more than just a venue for the Detroit Auto Show – it is a place where the next generation of transportation and mobility is being designed, created and revealed. The automotive industry built its foundation and laid its roots here in Michigan; now, led by innovations in electric vehicles (EV) and assisted driving, we are witnessing a transportation mobility revolution.
While both require highly sought-after batteries and semiconductors, Michigan has solutions. The state continues to adapt with the increasingly demanding needs of the automotive and mobility industry, through strategic partnerships, out-of-state business attraction and a robust business ecosystem and talent pipeline.
Between 2020 and 2021, the sales of electric vehicles jumped 85%, according to the U.S. Department of Energy. This is often attributed to buyers' environmental concerns and the abundance of options for customers, with dozens of manufacturers offering a full lineup of EVs. Many are taking an all-in approach, such as Ford's commitment to have electric models of each vehicle in its lineup by 2026, paired with a $2 billion investment in its southeast Michigan manufacturing plants announced earlier this year. This type of commitment requires an environment that can provide the workforce, supply chain and business resources necessary to grow, thrive and meet business objectives. As with any change in the industry, Michigan is quick to adapt and has made key developments to retain and attract top automotive and mobility companies.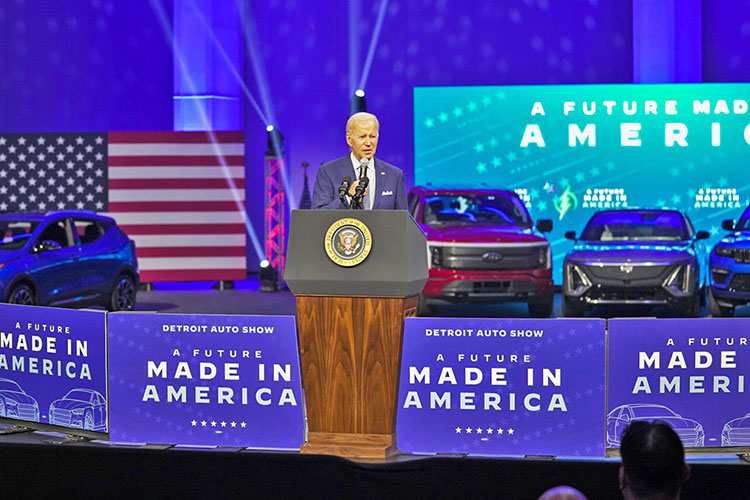 At the Detroit Auto Show, which returned in person for the first time since 2019, automakers gathered to share key announcements geared towards an EV- and assisted driving-focused future. In turn, Michigan manufacturers further established the importance of the precious semiconductor chips that these automakers – and medical, aircraft and electronics companies – need to produce products. To that end, in the spring of 2022, LG Energy Solution (LGES) made a $1.7 billion investment at its Holland, Mich. plant. This investment will quintuple plant capacity and, in turn, provide Michigan-based auto manufacturers with easier access to this critical component. Michigan will continue to attract these types of expansions, as well as additional international companies looking to set up operations in the state.
We have already become a contributor to the State of Michigan's championship economy. Michigan was a natural choice to our commitment of building an impactful global business because of its rich pool of talent, being close to the geographic epicenter of the automotive industry and its strong support.
No matter the industry, companies and organizations are prioritizing a skilled workforce when making decisions on where to set up shop. This trend has amplified Michigan's talent pipeline, with collaborations between industry leaders and both the University of Michigan and Michigan State University. The state has a top 10 semiconductor workforce and a projected job growth of over 11% over the next five years, which helped attract KLA Corporation to build its second location in Ann Arbor, Mich., and create hundreds of high paying jobs.
"Our partnership with the Michigan Economic Development Corporation has been instrumental in enabling KLA to serve our global customer base from the new headquarters and benefit from the impressive engineering talent and business culture that Michigan offers," said Rick Wallace, president and CEO of KLA.
These types of partnerships can only benefit the state's high-tech companies, including key players in the automotive and mobility space, and further establish Michigan as a powerhouse for business attraction and retention. In the years to come, we will see more EV models from major automotive manufacturers, and fresh names will make headway in this space, following the success of Tesla and Rivian – relatively new companies that have quickly become EV disruptors.
No matter what follows, one thing is certain: Michigan will continue to be the home of both the automotive industry's storied past and mobility's revolutionary future.
Learn more about the MEDC's resources and programs to support your business.
Contact Us