Model T to EV: Michigan's Role in the Future of Automotive
The birthplace of the assembly line, Michigan is today driving the automotive industry into the future with educational programs, partnerships and the world's best concentration of skilled workforce from R&D to design to production.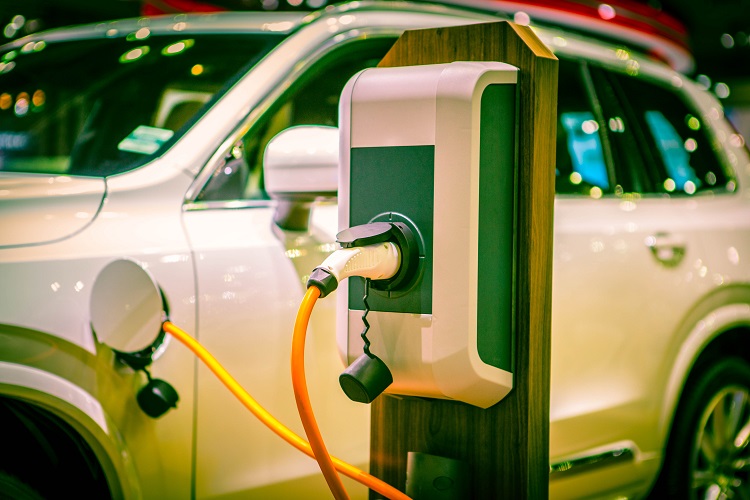 Michigan's heritage as driving force behind America's auto industry is well known and highly regarded. The Olds Motor Vehicle Company in 1896 and Ford's introduction of the Model T in 1908 helped define the state's ambitious spirit. Years later, World War II brought a pivot to the state's efforts, with many factories helping to make military jeeps, trucks, tanks and bombers. Even the economic downturn of the 1970s could not hold Michigan down, which began to diversify its efforts in the manufacturing industry.
Michigan's ingenuity in the 21st century is no different. It is a trait that has helped to solidify the state as a strong prospect for automotive companies. Michigan consistently ranks as the No. 1 site for automotive and mobility research and development (R&D), and Michigan automakers continue to advance the state's goals of building an economy that is equitable and environmentally conscious.
Now, the innovative spirit of Michigan is taking shape electric vehicle development and manufacturing.
Investing in the Future of Mobility
The most important component of any electric vehicle is arguably the battery. Ford announced in 2021 its Global Battery Center of Excellence in Southeast Michigan, a $185 million investment in the advancement of better battery range and at a more affordable cost to consumers.
General Motors is also moving fast to begin production of their first all-electric pickup truck in Michigan. The manufacturer has invested $2.2 billion into their Detroit-Hamtramck facility, their first fully dedicated electric vehicle assembly plant scheduled to begin production in late 2021.
Many of Michigan's investments in the electrification of vehicles are supported in part by grants and loans from Michigan Strategic Fund. In 2015, Rivian established its R&D center in the city of Dearborn with MSF support before going on to be one of Michigan's unicorn companies and launching the world's first electric adventure vehicle. Navistar also received MSF support to establish its NEXT eMobility Solutions in Rochester Hills focused on vehicle electrification for the truck and school bus markets to meet the future demand for electric vehicles.

A State Ready for What's Next
Automobile companies that come to Michigan can tap into the nation's best engineering and production talent pipeline – as the state is ranked No. 1 for highest concentration of commercial and industrial designers – and will join an ecosystem dedicated to advancing the state's business strength. Michigan ranks first in the nation for the concentration of engineers and engineering growth over the past five years and is training a workforce for in-demand fields, like battery engineers, at world-class institutions including the University of Michigan Battery Lab.
Manufacturers have forged partnerships with government and academic organizations throughout the state through enterprises like the American Center for Mobility (ACM) — regarded as a leader in R&D for mobility and for helping companies to achieve comprehensive and accurate eMobility test results. Automotive companies are also able to collaborate with in-state universities. Mcity at the University of Michigan and Kettering University GM Mobility Research Center offer similar support, pairing academic safety and efficiency research with testing facilities for autonomous vehicles.
These partnerships also include three of the top 100 U.S. research universities comprising Michigan's University Research Corridor (URC). URC universities have conducted more than $2.4 billion in R&D, and among the eight research clusters the consortium benchmarks itself, they rank third in the Innovation Power Ranking. Additionally, educational programs at Michigan Tech and the Michigan Mobility Institute strengthen the automobile industry pipeline by building strong candidates in everything from software development to autonomous and EV vehicle repair.
A Statewide Approach
Michigan's Office of Future Mobility & Electrification (OFME) also supports mobility and EV growth working across state government, academia and private industry to enhance Michigan's mobility ecosystem, including developing dynamic mobility and electrification policies and supporting the startup and scale up of emerging technologies and businesses.
Through programs like MI Reconnect, the state has already put more than 70,000 Michiganders on a tuition-free path to an associate degree or a skills certificate to continue to grow the talent pool in the state. From the initial construction of state-of-the-art facilities to the operation, Michigan has a capable workforce to meet these needs from start to finish.
From the world's first mass-produced vehicle to e-mobility, Michigan stays at the forefront of automotive advancement.
Learn more at www.michiganbusiness.org/mobility.
Contact Us