The Michigan Advantage: Midwestern Work Ethic, Automotive Expertise-and So Much More
Wednesday, February 3, 2021
Here's how Michigan roots contribute to this staffing company's national success.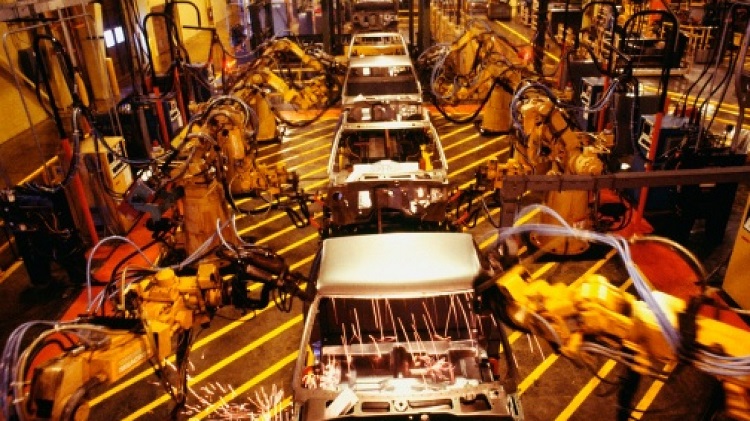 Michigan businesses are diverse and evolving, but the heart of the state is automotive, says Justin Fraser, VP of operations at KCM Technical, a staffing company and a certified Minority Business Enterprise (MBE) headquartered in southeast Michigan. Since its start in 2005, KCM has expanded its focus areas, capabilities, and national footprint--and Fraser says support from its home state has a lot to do with the kind of growth that has landed KCM on the Inc. 5000 list of fastest growing private companies in America.
Today, KCM places engineering, administrative, skilled trades, and warehouse employees across 21 states. It works with a diverse and dynamic network of candidates, drawing on proven strategies for sourcing local talent and recruiting internationally. Like Michigan itself, KCM's automotive expertise is extensive. Relationships with top-tier automotive brands, particularly Fiat Chrysler Automobiles, play a big role in its Inc. 5000-ranking growth rate. Automotive expertise is also a bridge to other industries, allowing KCM to help even more companies source the top talent they need to grow.
A pipeline for global talent
About 95 percent of KCM's placements come from active strategies, as opposed to online job posting sites. The company relies on a global database of candidates, as well as partnerships with local universities, including Michigan State, the University of Michigan, and Oakland University. Fraser says they also recruit directly from various universities' Formula Society of Automotive Engineers (SAE) programs--student competitions in which teams design and build race cars.
"These are your future engineers," he explains. "We are in the car-building industry, so why not get people who are already passionate about the field?"
To help source talent outside the U.S., including international students studying in Michigan, KCM has a dedicated immigration department. India, Canada, and Mexico are all pipelines for engineering and technical talent for the firm. Immigration expertise coupled with KCM's MBE status and partnership with the National Minority Supplier Development Council (NMSDC) and Michigan Minority Supplier Development Council (MMSDC) help KCM secure qualified candidates from diverse backgrounds.
A more diverse future
The staffing firm works with other state resources, too, including the Michigan Economic Development Corporation (MEDC), the state's marketing arm and lead advocate for business development and job awareness with the focus on growing Michigan's economy. "The MEDC is one of the organizations we check with regularly to see how we can benefit from events, programs, and contracts they have in the pipeline," Fraser says.
Fraser moved to Michigan last year from the greater Seattle area. The pandemic has made it harder to explore as much as he would like, but he has gotten a taste of "lake life." He was attracted to the state because of its culture, "Midwestern genuineness and hospitality," business opportunities, and proximity to Canada. In fact, KCM hopes to source talent for the Gordie Howe International Bridge project, a massive infrastructure undertaking that connects Detroit to Windsor, Ontario, Canada, via a cable-stayed bridge and border crossing across the Detroit River.
"There's a reason companies like Google and LinkedIn are moving here," he notes. "You get this domestic/international best of both worlds in this area," Fraser says.
But there is nothing like the Midwestern work ethic. "You can't teach that," he explains. "People here want to do good work."
Michigan's Automotive ecosystem is also hard to replicate. Auto will always be the firm's "bread and butter" and has served as a launching pad for other markets, such as heavy construction, Fraser explains.
KCM will continue to diversify industries, in part by acquiring other staffing firms. This approach, combined with Michigan culture, a growing client base, and an impressive candidate network will pave the way for continued success. Certainly, COVID-19 has posed challenges, but Fraser says he and the team are glad to have a chance to help companies "build back better," by diversifying their talent as they rehire workforces.
This article was originally published on www.inc.com
Contact Us