Creating Opportunities for Equality Along the Supply Chain
Wednesday, February 17, 2021
Working with diverse suppliers widens the pool of available channels, increases competition and can also generate new innovations, services or products.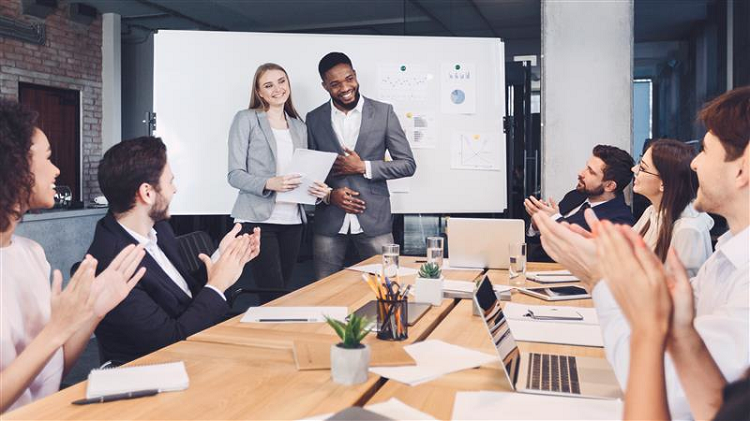 Too often, minority suppliers or those located in geographically disadvantaged areas are overlooked for procurement opportunities. To level the business playing field, more state and industry organizations are adopting diversity programs and prioritizing making connections with traditionally underserved businesses.
Beyond providing more equitable opportunities, supplier diversity commitments are beneficial for a business' bottom line. Working with diverse suppliers widens the pool of available channels, increases competition and can also generate new innovations, services or products.
A study from Rebirth Analytics and the Northwest Mountain Minority Supplier Development Council also found that minority suppliers show higher levels of resiliency during shifting economic conditions and play a key role in preventing disruptions along the supply chain. More importantly, supplier diversity signals a commitment to fostering an inclusive workplace and ensuring economic prosperity throughout all local communities.
In 2019, DTE and Consumers Energy announced a commitment to spend $15 billion with a range of Michigan companies through 2024. As part of this commitment, Consumers Energy is working to double its current diversity spend, and DTE pledged $2.5 billion in spending with minority suppliers. These types of corporate commitments generate new business opportunities to grow the economy while also boosting the state's overall supplier base.
The impact of supplier diversity programs trickle down into local communities, building greater economic resiliency and social benefits. When companies work with minority-owned suppliers, they contribute to job creation, which leads to increased tax revenue and higher wages. Higher wages enable workers to invest back into their local economy. This, in turn, generates a ripple effect throughout the region. Targeting suppliers from geographically disadvantaged locations can further aid economic recovery, create growth opportunities and improve overall quality of life.
Here are three examples of efforts that help increase the level of diversity along the supply chain.
First, public and private sectors can work together and support initiatives that increase diverse business opportunities. Matchmaking programs are an effective and efficient way to introduce regional, national or global purchasers to a diverse supplier base they may not have been exposed to otherwise.
Outside of targeted matchmaking programs, organizations and business associations can host, sponsor or simply encourage participation in events dedicated to supplier diversity. Through these events, suppliers and buyers get to meet one-on-one, learn about the procurement processes, participate in educational seminars or workshops and increase their partner networks. Events can lead to future partnerships and investment opportunities for purchasers and suppliers across all industries.
A third way to support supplier diversity is by sponsoring the certification process. To be formally recognized as a diverse supplier, businesses must meet certain criteria and be validated by a third-party agency. Once certified, a supplier is entered into a larger database that allow purchasers across the network to connect for new business opportunities. However, cost can be a barrier for suppliers looking to become certified. Providing matching grants to cover the cost of certification can help boost a supplier's profile and increase exposure to a new network of purchasers.
Taking initial steps through targeted matchmaking programs, dedicated events and sponsorships can help create more equitable opportunities within the procurement system while also building greater economic resiliency. Conversations around supplier diversity are important, and should continue to be a focus area for organizations in the coming years.
This article was originally published on www.sdcexec.com
Contact Us