Professional and corporate services industry driving economic growth in Michigan
Thursday, November 12, 2020
Companies continue to choose Michigan, expanding the state's talent and markets.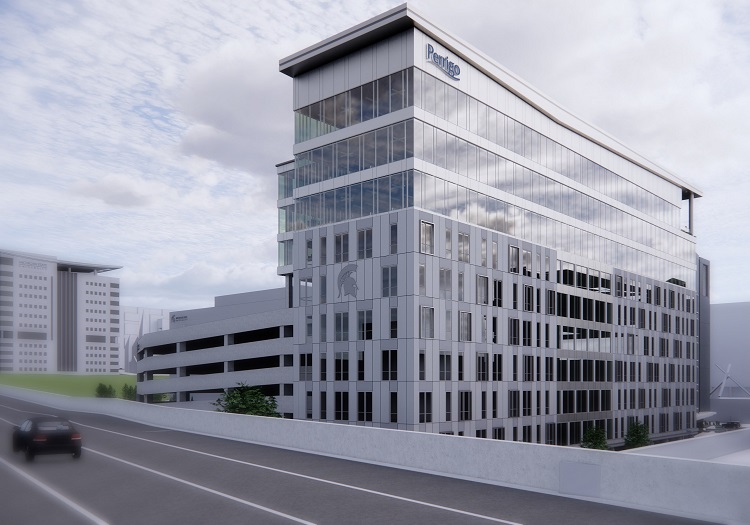 With a high concentration of tech talent, low cost of living, Pure Michigan quality of life, and a business climate that ranks among the best in the nation, Michigan is rapidly becoming a hotbed for insurance, corporate, and professional service providers to locate and do business.
These companies, which include positions in areas such as customer service representatives, human resources, IT, and more, employ more than 185,000 Michigan residents, ranking Michigan 12th in the nation. Many of these positions pay higher-than-average wages, offer extensive training and often create pathways to leadership opportunities and rewarding careers.
Cities like Lansing are growing hubs for insurance companies, providing a deep talent pool and innovative approaches to growing the industry. Lansing is also home to PROTO Accelerator, a startup accelerator that provides physical product and insurtech startups with the capital, expertise and customer base to bring their ideas to market.
With support from the Michigan Strategic Fund and its partners, these job-creating companies continue to choose Michigan to locate their headquarters and businesses, tapping into the concentration of talent available for professional and corporate services industries:
"The decisions by leading companies like Acrisure, Clearcover, WPP and many others to expand or establish a presence in Michigan highlight our growing professional and corporate services industry and underscore the strength of our business climate and talented workforce," said MEDC Chief Business Development Officer and Executive Vice President Josh Hundt.
With the growing professional services sector and the talent pipeline in the state, Michigan is uniquely positioned to provide companies with workforce needs in manufacturing, R&D and a company headquarters all in one location.
Today, 16 headquarters of Fortune 500 companies are located in the state and Michigan outperforming the U.S. in headquarters employment growth – increasing 17 percent between 2015 and 2019 – as well as talent costs of one-third less than coastal markets like Connecticut, New Jersey, DC, and Massachusetts, Michigan is the logical choice for companies like Acrisure to choose to call home.
To learn more about why companies are choosing Michigan visit www.michiganbusiness.org/pure-opportunity.
Contact Us