The state is luring businesses with a strong tech talent pool and economic development programs.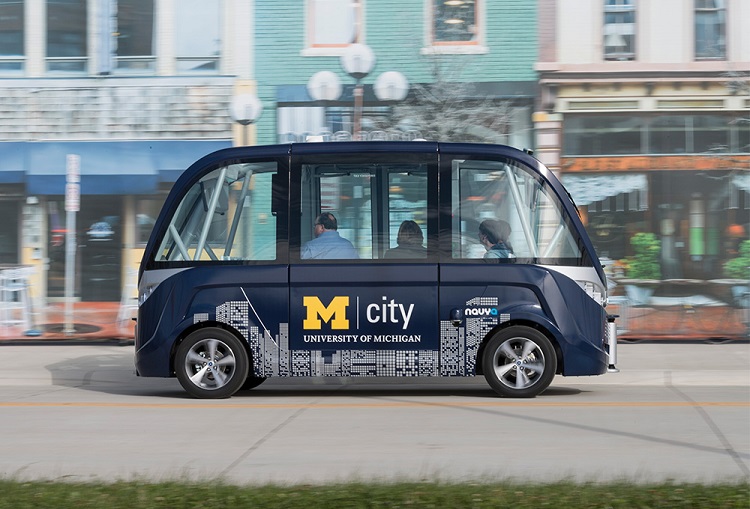 Engineers are more native to Michigan than anywhere else in the country, just as coders are to Silicon Valley. But now the Great Lakes State is expanding its credentials with software entrepreneurs by fusing a new emphasis on digital technologies with continued strength in engineering and other automotive-related technical disciplines.
Digital technologies and professional services are two of the six industries on which Michigan's economic development agencies are focusing growth efforts for the next five years. And they've already got a head start on tech with the likes of home-grown giants, including mortgage giant Quicken, corporate-performance software platform OneStream and e-commerce marketplace maker StockX.
"We're already one of the top 10 states in terms of technology employment, with more than 85,000 workers across Michigan who are in software-focused and technology industries," says Josh Hundt, chief business development officer and executive vice president of the Michigan Economic Development Corporation, which markets Michigan as the place to do business, assists businesses in their growth strategies and fosters the growth of vibrant communities across the state, in collaboration with more than 100 economic-development partners.
Consider the cases of two "unicorns" that are prospering in Michigan. StockX, based in Detroit, built the leading online destination for Generation Z consumers with its stock-market-model marketplace for highly sought, culturally relevant products ranging from sneakers to speakers, streetwear and collectibles.
Co-founder Greg Schwartz is a University of Michigan graduate who departed for a successful software career in New York before returning to Michigan in 2008, lured by "the amount of talent here, the lower costs of doing business and lower cost of living, and the venture-capital scene that was emerging." In 2015, Bedrock founder Dan Gilbert joined Schwartz and another entrepreneur to launch StockX.
"We have an absolutely huge competitive advantage by being based in Detroit," Schwartz says. "We have access to talent here that we wouldn't have if we were based in Silicon Valley and competing with Facebook, Google and Twitter. We were able to be a big fish in a smaller pond at an earlier stage and attract a lot of amazing talent."
Dug Song is another Michigan college grad who applied his tech talents to home-grown enterprises. After several years helping build other cybersecurity companies, in 2010 Song co-founded Duo Security, in Ann Arbor. "We were looking to build the next great software-as-a-service security company and do it in Michigan," Song recalls. He was betting not only on the state's talent pool and great research universities but also "the culture of learning and teamwork" in Michigan and "the history of tech success in Ann Arbor." It worked. In 2018, as Duo was preparing to go public, digital giant Cisco came calling and bought Duo for $2.35 billion.
Song praises the "rise of the American middle class that came out of Michigan." The main engine of that economic boom was the auto industry, a "legacy" that, as Hundt puts it, "is a critical component of our past, present and future. We can build off our strength in manufacturing to look to the future of software development and lead in spaces where those come together. The high concentration of engineers is a critical component to growing the tech scene here."
So is Michigan's strength in professional services such as accounting, law, marketing and consulting. The state employs about 186,000 workers in these disciplines, the 12th-highest total in the country. Seventeen Fortune 400 companies are headquartered here, stoking demand, and growing. "Michigan also is a great home for professional services businesses because the cost of living is significantly lower here than in many of our coastal competitors," Hundt says.
The growing post-Covid-19 talent exodus from East and West are likely to boost Michigan's tech and professional-services sectors. "This trend is an accelerant for what was already happening," Schwartz says. "Plus, the new remote environment gives Michigan's talent the potential to work from here, for anyone."
For more information on doing business in Michigan, visit michiganbusiness.org/pure-opportunity
Thought Leadership Content Provided By Michigan Economic Development Corporation as seen in Chief Executive magazine.
Contact Us