5 Quick Questions for Tom Dowling
Learn how MEDC's University Programs are helping expand research technologies and grow mentorships, read these 5 Quick Questions for Tom Dowling, director of the Ferris State University Office of Research and Sponsored Programs.
1. What is your role at Ferris State University (FSU)?
I have responsibilities at both the university level as well as within the College of Pharmacy. I serve as director of the FSU Office of Research and Sponsored Programs (ORSP), where we manage the grant application process, research compliance and technology transfer. I am also a professor and an assistant dean for research and development in the College of Pharmacy. In both roles, I have the opportunity to work with faculty and staff as they develop their innovative ideas, often leading to grant funding applications, intellectual property and patent applications and external partnerships.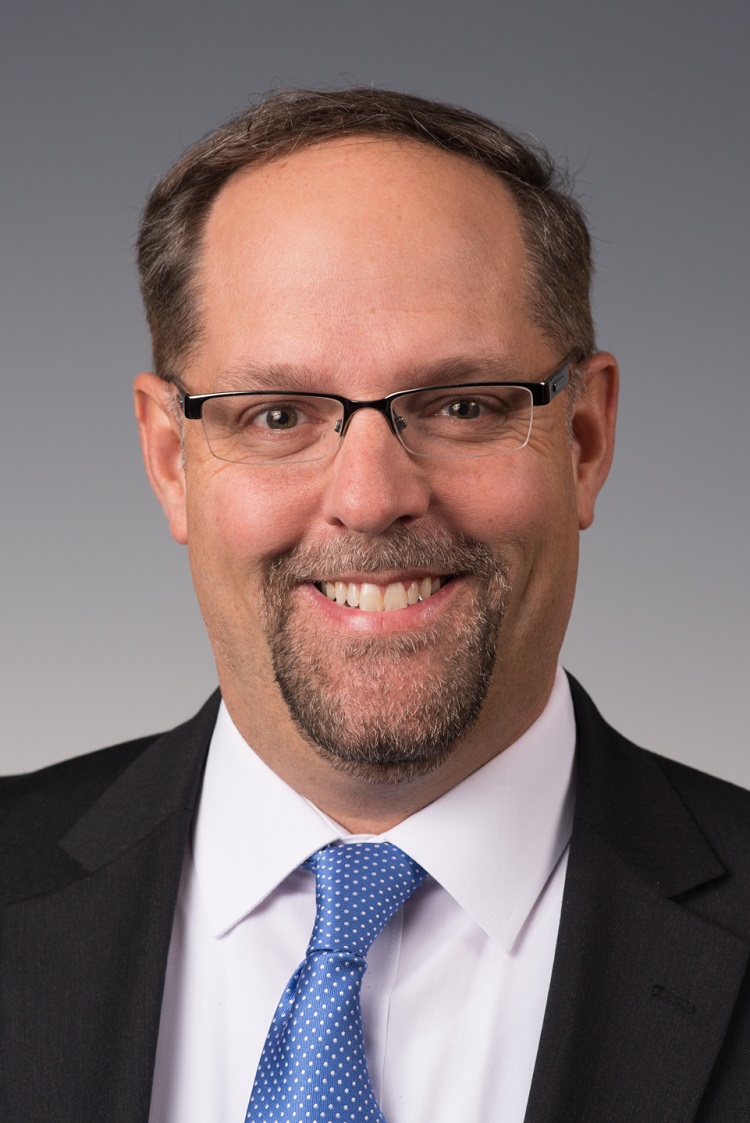 2. How has research changed since your arrival at Ferris?
Since my arrival in 2014, the focus on research has increased steadily, with an emphasis on seeking external funding for projects and initiatives. In particular, the College of Pharmacy has recently hired faculty with expertise in research related to drug design, chemistry and pharmacology. At FSU, research is both an expectation and a requirement for professional accreditation. Research laboratories, such as the Shimadzu Core Laboratory, provide state-of-the-art analytical equipment to support researchers across campus. Other areas of research gaining momentum include health care informatics and prevention strategies for opioid use disorders.
3. What MEDC programs and resources does FSU utilize?
We have been fortunate to utilize many resources offered by the MEDC and its university partners. We have three faculty-developed technologies that have received grant funding through the MEDC's ADVANCE Proof of Concept program. In each case, we have benefited from a partnership with MSU Technologies and their tech transfer interns program for review and initial vetting of invention disclosures. We also utilize the T3N Mentors in Residence program, in which multiple mentors have provided our researchers with valuable guidance on technology development, potential partnerships and commercialization ideas.

4. How have the ADVANCE grant program and support from the mentors-in-residence helped researchers at FSU take their projects from concept to commercialization?
The ADVANCE grant funding has been critical in helping faculty move from the early concept stage to the prototype stage of their inventions. Although still early in the IP protection and development stages, we are working with our mentors on plans for industry partnerships, pathways to commercialization and possible start-up companies.
5. What do you see in the future for research, innovation and commercialization efforts at Ferris?
FSU has experienced early successes in research and innovation that could not have happened without the support of the MEDC. We need to continue to promote the value of innovation across campus, and the role that innovation and technology transfer play in making the world a better place. We look forward to participating in the MTRAC, UM Fast Forward Medical Innovation (FFMI) training programs and National Science Foundation Innovation Corps programs. Each will provide education for our faculty in areas such as customer discovery, commercialization and business development.
Contact Us