Want to learn how Michigan SmartZones are supporting entrepeneurs in the medical device industry? Check out these 5 Quick Questions for Jim TenBrink of Encoris to find out.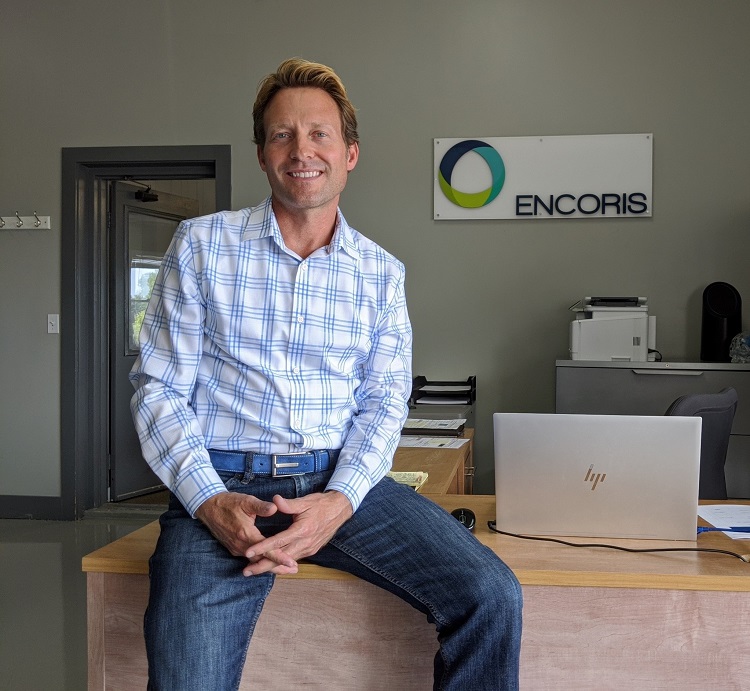 What is Encoris' objective?
Founded in 2009, Encoris' mission is to bring greater medical modeling innovation to the medical device industry. Our company is known world-wide for providing excellent service, quality and innovative products, and our continual design and innovative product developments will no doubt foster growth and bring greater medical modeling solutions to the industry.
In 2009, the medical market was prime for a new method of thinking, and we capitalized on opportunities and manufacturing practices overlooked by our competitors. We utilized untapped automotive technologies in the West Michigan region and incorporated high-end technologies in the manufacturing of medical device training models—the process was an instant success. Our innovative medical models and surgical trainers now help medical device companies better show and demonstrate their novel implant technologies by highlighting the specific features and benefits of those implants. Our highly knowledgeable production staff and unique product development processes simplify and speed up product development, saving our clients considerable time, frustration and wasted expense. This process accelerates the launch of new medical devices into the market, which ultimately increases our clients' success.
How is Encoris changing the lives of doctors and patients?
This is the "WHY" in what we do. A better trained or informed surgeon is a safer, more confident one. As medical device sales representatives' confidence levels increase through proficient training, that confidence is passed along to surgeons through sound instruction, which then gets passed along to the patient. Our main goal is to reduce skeptiscm or concerns surgeons and patients might have with new implant technologies. Our bone model products help surgeons walk patients through the process by providing visuals of expected outcomes. A less fearful, more informed patient is more eager to opt for surgery, thus driving the demand for implant technologies and spurring the growth of the industry as a whole.
How has the Michigan Economic Development Corporation supported Encoris?
Starting a manufacturing company from scratch is no easy feat. This year we're celebrating our 10th anniversary—a significant milestone achieved with the insightful guidance from the MEDC. The MEDC has been with us from the beginning, first helping us develop and sharpen our business plan. Through scheduled bi-annual meetings, our growth needs were continually monitored and coaching assistance was provided along the way. Grant money available through the Business Accelerator Fund allowed us to develop a revolutionary surgical training prototype—a technology that will make surgical training more accessible, safer and less costly, especially during times like the COVID-19 pandemic.
Why did you choose Holland, Michigan, as the home base for Encoris?
With most of our employees living along US-31 and close proximity to Zeeland's Lakeshore Advantage SmartZone—an economic resource for local businsses—Holland was an easy choice and continues to be a place where businesses thrive.
What advice do you have for aspiring entrepreneurs in the medical device industry?
No doubt that entrepreneurship is a long and arduous journey. A solid business plan, faith, tenacity, drive, and passion are imperative, with the understanding that the journey is to be taken one day at a time, and some days, one step at a time. Get plugged into the thriving entrepreneurial support system Michigan offers. The MEDC, SBDC, The Right Place and Lakeshore Advantage offer incredible resources to help guide both budding and seasoned entrepreneurs through every facet of the journey. Plus, they provide a great community of fellow entrepreneurs who will cheer you on.
Contact Us