5 Quick Questions for David Schreiber, Wayne County Economic Development Department
Friday, September 11, 2020
Want to know how PMBC supports Michigan businesses? David Schreiber of Wayne County Economic Development Department shares his perspective on partnering with PMBC for the February 2020 Meet the Buyer: Doing Business with the Government event.
Why did you decide to partner with Pure Michigan Business Connect (PMBC)?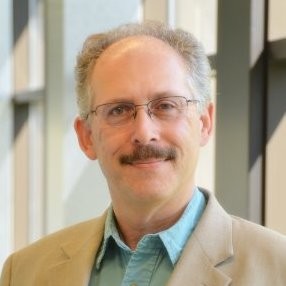 Wayne County had put on several events for our business community in the past and introduced local businesses to programs and services that are available. We survey them afterwards and ask what they found of value and what they would like to see more of and they indicated they'd like to see more opportunities to sell to the public sector, leading Wayne County to host an event introducing our business community to how to do business with the public sector.
I know from past experience working with PMBC on events, that the experience is turnkey - the staff have standard practices and procedures in place and the expertise to manage our event. I approached PMBC and pitched them the idea of hosting an event with us for this purpose. They hadn't yet held an event where they'd matched up Michigan businesses with the public sector but were very excited to collaborate on this pilot and see how it worked and perhaps expand it to other communities or statewide.
What was your experience like working with PMBC on this event?
PMBC's traditional matchmaking program model typically involves the buyer having specific needs they are looking for from suppliers, but this event was much more generic. For instance, Wayne County businesses needed to know how to get on a vendor list with local or state government, how to qualify as a minority status or women-owned business, or what kind of certifications they can apply for.
PMBC decided to create a new model, so instead of doing one-on-one meetings with buyers and suppliers, we held several roundtables where attendees would have six to 10 people at a table with a couple of buyers at each table, then companies would rotate every 15 to 20 minutes or so. Because there was not confidential information being shared, people could sit together and ask questions, allowing for a dynamic discussion.
We also decided to have a resource walk, so that companies could walk around and network with buying organizations at their tables. We appreciated that attendees had two different ways of connecting with organizations and learning how to become a vendor in the public sector.
How would you describe your overall satisfaction with the event?
The event came off very well, in large part thanks to PMBC's extensive experience putting on numerous events a year and knowing how to take their standard type of program and modify it to fit this new concept. As a result of PMBC's experience and professionalism, we were able to recalibrate in response to challenges in real-time to make the event even better.
We were also pleased to host the event at the Michigan Department of Natural Resources (DNR) Outdoor Adventure Center in downtown Detroit. The DNR built this center to introduce kids to nature and the outdoors – indoors. Attendees were able to walk through while they also checked out the resource walk, which we had set up among the exhibits. I wanted attendees to walk away from this event saying how beneficial this opportunity was to their business, and how much they enjoyed this unique venue. I feel like we accomplished that goal.
Did you reach your goals?
Wayne County Economic Development Corporation's goal is to provide opportunities for Wayne County businesses to be more successful, and one way to do that is to diversify their customer base. We prioritize service for small businesses, and the vast majority of those who attended the Meet the Buyer event in February were very small businesses that do not always have access to these types of opportunities. When we work with the bigger companies with 50 or 100-plus employees, we go out on retention visits and talk with them one-on-one on a regular basis. But for a small operation with maybe two or three or five people, it can be difficult to learn about available resources and network.
Overwhelmingly, attendees were very pleased that they had the opportunity to meet with these buyers and learn about how to do business with the public sector. The buyers who attended also appreciated the opportunity to meet with the Wayne County businesses. Buyers in the public sector are always looking to increase their vendor lists so they have a wide range of choices when they put out Request for Proposals. We are extremely pleased we could partner with PMBC to host such an impactful event for all involved.
How do suppliers benefit from attending PMBC events?
When we visit with Wayne County companies, we always mention PMBC as that program is of interest to virtually every company we meet. Companies are always looking to expand and diversify their customer base. When they attend a PMBC event, not only do they get to meet with buyers, one-on-one, to learn about how to become suppliers to those companies but often they can pitch their product or service for a current need the buyer has. The process that PMBC provides can greatly increase the speed for businesses to develop new customers (which can take years) and reduce the cost and effort involved in getting a new sale.
Contact Us