By Leveraging Strategic Partnerships, Michigan Puts Oceana County on the Map for Long-Term Economic Growth
Tuesday, January 28, 2020
Peterson Farms in Shelby, MI demonstrates the significant impact strategic partnerships can have in supporting economic growth in rural regions across the state.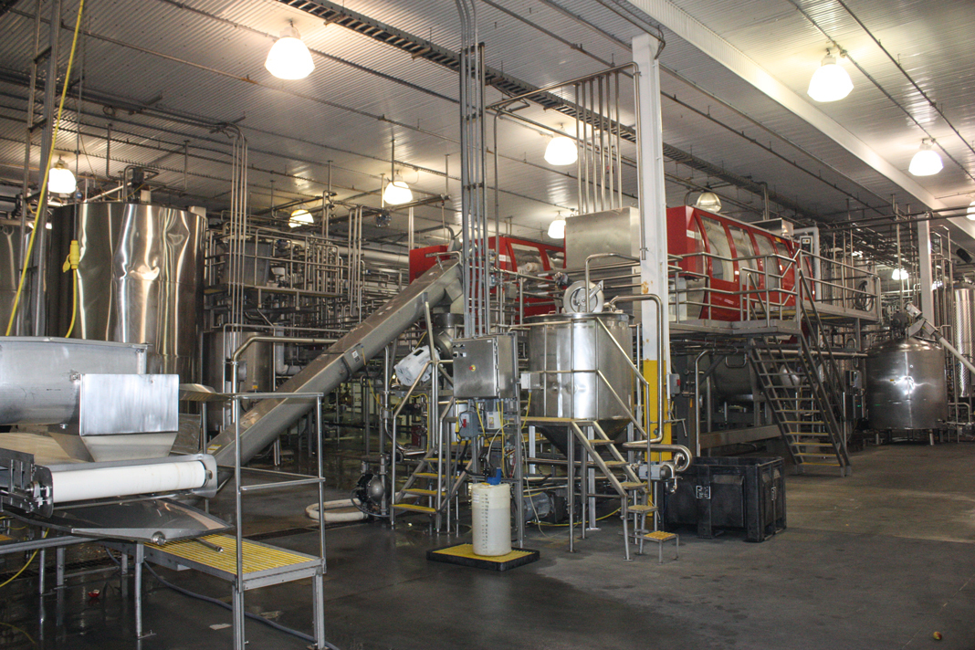 Peterson Farms, a leader in the U.S. frozen fruits market and one of the leading processors of fresh-cut apples in the country, is also the largest employer in Oceana County. So when the company began searching for additional space to expand its processing operations, the Michigan Economic Development Corporation (MEDC) was quick to work with its statewide and regional partners to find a solution that allowed this critical business, jobs and economic impact to remain here in Michigan.
Collaboration between the MEDC, the Michigan Department of Agriculture and Rural Development, Michigan Community Capital, The Right Place in Grand Rapids and the Oceana County Economic Alliance, secured a commitment from Peterson Farms to expand its work – and critical investment – in Shelby Township. The company is creating an additional 54 jobs for the rural community and investing $22 million in the region.
"This expansion of Peterson Farm's processing capabilities in Oceana County will have a positive impact on Michigan's fruit growers market and agricultural supply chain," Jeff Mason, CEO of the Michigan Economic Development Corporation. "We are pleased to work with MDARD and our local partners to continue to bring economic opportunities to all regions in the state and support Peterson Farms and the new jobs this expansion will bring to area residents."
These opportunities come in the form of 50 million pounds of Michigan-grown blueberries by moving a frozen blueberry line from Georgia here to the state and 13 million gallons of applesauce by moving a line from New York and an increased purchase of 15 million pounds of Michigan tart cherries for a new juice bottling line, also coming from New York.
This investment not only adds to Michigan's significant agricultural might, it speaks to the state's attractive business climate and opportunities to grow and retain regional important industries that play a vital role in energizing communities like Shelby.
Peterson Farms is an example of MEDC's efforts to leverage strategic statewide and regional partnerships to offer the best support for attracting, growing and retaining certain industries throughout the state while highlighting the continued priority to empowering and supporting every region in the state – from rural areas to urban cores.
As it continues its efforts to enable long-term economic opportunity for all Michiganders, MEDC is working hand-in-glove with statewide partners to pursue opportunities that achieve the greatest potential economic benefit for communities like Shelby, Mich.
Contact Us