Whitetail deer season draws nearly 500,000 hunters, adding annual boost to local economies throughout the state
Hunters across the state are headed to the woods this weekend for Michigan's firearm deer season, which opened Friday, Nov. 15. More than a time-honored tradition shared across generations of Michiganders, whitetail deer season also brings a significant economic boost to the state's economy, with nearly a half-million hunters expected to take to the Michigan woods for the 2019 season.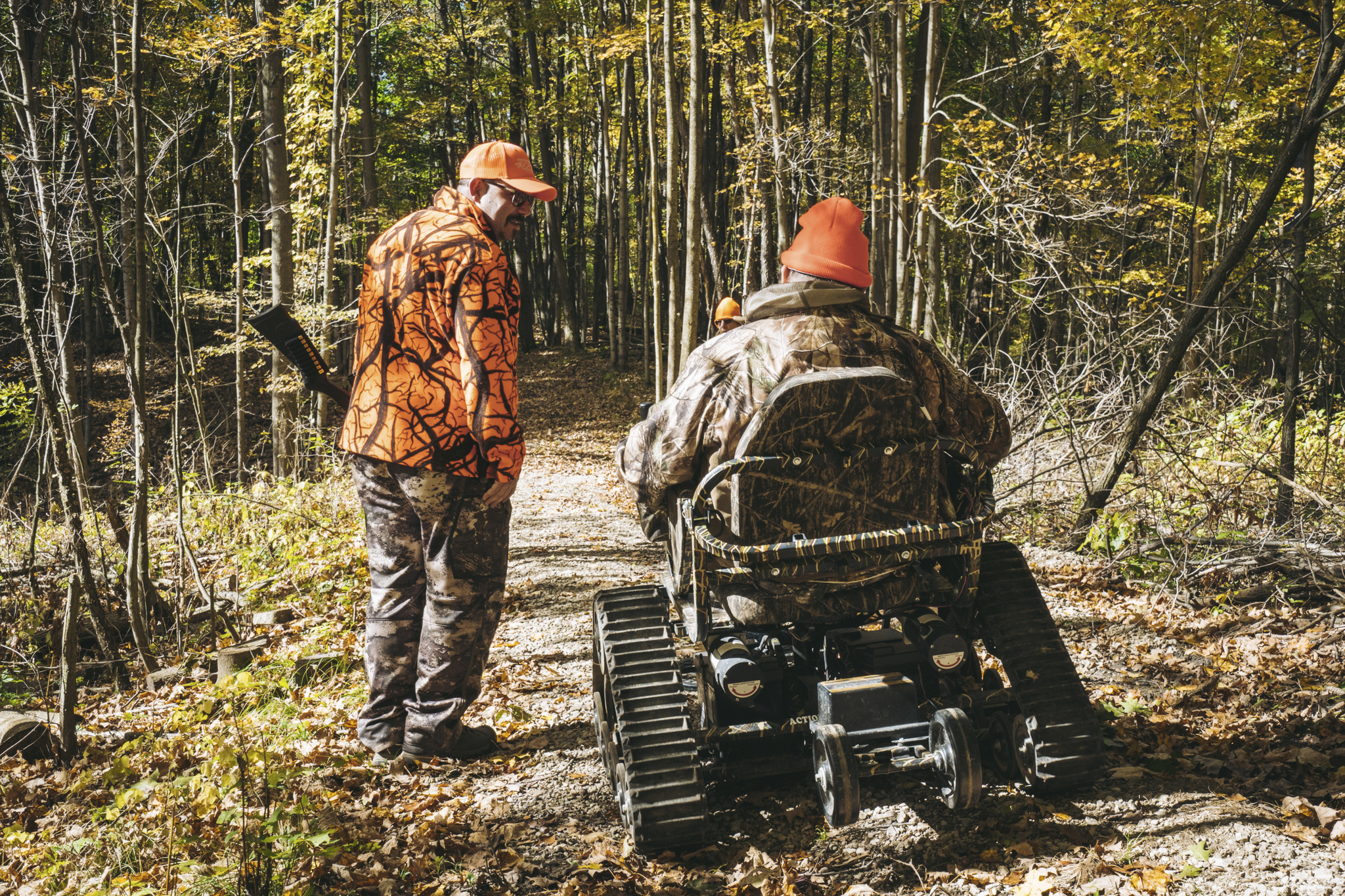 A recent study released by Michigan United Conservation Clubs estimates that hunting and fishing in Michigan generate $11.2 billion a year, with the state's nearly 700,000 hunters contributing $8.9 billion – about 80 percent – of annual spending, supporting more than 135,000 Michigan jobs.
In addition to the direct impact, hunting license fees also fund a significant portion of the wildlife management and habitat preservation work done statewide. License fees are not only directly invested in managing wildlife populations and habitat, but every dollar is matched with funds generated through federal excise taxes on hunting equipment.
Michigan is home to the largest dedicated state forest system in the U.S., as well as a number of national forests, and a large network of private land open to public access. These opportunities draw visitors from throughout the Midwest, across the country, and around the world to Michigan to hunt whitetail deer and other wild game.
"Hunting, as well as fishing, are perfect examples of activities that people of all ages are passionate about, and even travel to take part in. Simply put, this rich deer hunting heritage, which spans generations, is something we are proud to honor statewide," said Jeff Mason, CEO of the Michigan Economic Development Corporation. "Throughout the year, but especially these first few weeks, hunting will drive travel within Michigan and attract sportsmen and women to our state, generating many economic benefits for our communities and businesses in both peninsulas."
To learn more about Michigan's hunting legacy, take a few moments to watch "The Season," a mini-documentary produced by Pure Michigan that explores the passion hunters share as friends and family come together each year to return to the woods.
Many hunters take pride in providing a healthy, sustainable, local source of nourishment for their families. And whether or not hunters are successful in harvesting game, a day or weekend (or more) spent in the outdoors and the time shared with loved ones are enough to keep hunters coming back each season.
Get more information about hunting opportunities in Michigan – including season, license and regulation details, along with tips on safety and accessibility – at michigan.org/hunting.
Contact Us