Cross-Sector Partnerships Create Talent Pipeline for Aviation Industry in Michigan
Wednesday, November 20, 2019
As states around the country face an impending talent shortage, Michigan is identifying opportunities to fill these skills gaps by building coalitions between industry and academia.
Michigan is no stranger to thinking outside of the box; a century ago, we revolutionized the way people and goods move around, and today we are building off that innovative spirit as we prepare our workforce to stay competitive in the future job market.
This is especially true in Battle Creek's industrial park region, a 3,000-acre parcel of land equipped with its own airport, helipad and railroad, which supports more than 70 businesses from around the globe. While it may come as no surprise that the majority of industries in the park are automotive OEMs, the second largest industry represented in the region is aviation, and it continues to grow thanks to collaborations between nearby businesses and the educational ecosystem in Calhoun County.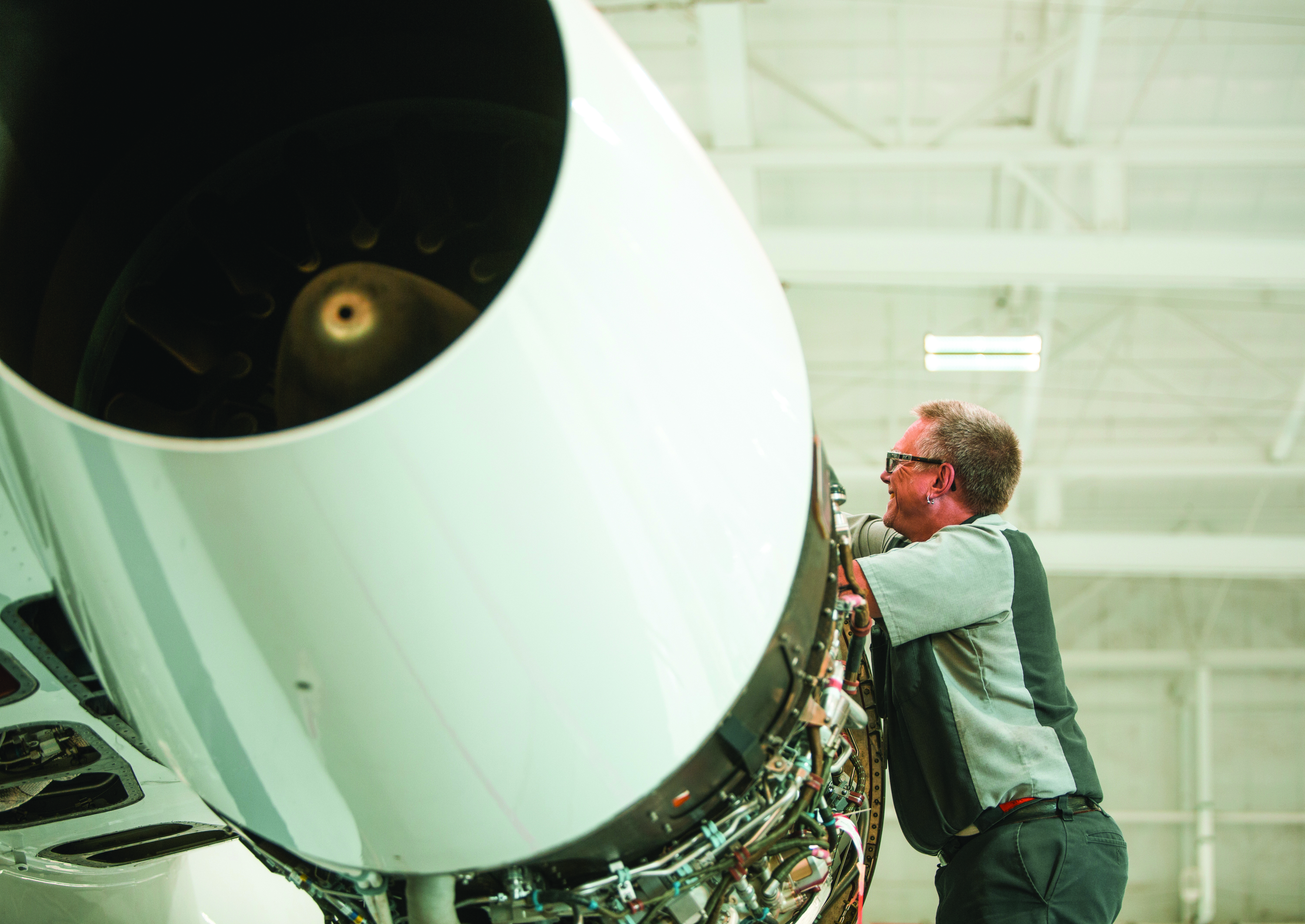 Consider Duncan Aviation, for example. As the world's largest family owned business jet support organization, Duncan Aviation hosts a cohort of interns every year from school districts in the county to participate in Project SEARCH. This international program aims to help students with cognitive impairments, autism and learning disabilities develop work and life skills so they can secure future employment opportunities. After completing their typical high school courses, these students postpone receiving their diplomas until they complete internships with the company. As a result, these students become even more competitive when pursuing employment — at times securing an open position on-site at Duncan Aviation.
Not far down the road from Duncan Aviation is Western Michigan University's College of Aviation, which also partners with the company to provide a pipeline of qualified talent for the region's aviation industry. In 2014, the "Duncan Aviation Inc. Aviation Maintenance Scholarship" was created to strengthen the relationship between the corporation and the university. By supporting the education of future aviation professionals — while also sharing resources and insight — this partnership solidifies the area's strengths in the industry.
Cross-sector collaborations like these are expected to continue as more companies take to the skies to develop, test and deploy new technologies. In 2018, the region's economic development corporation — Battle Creek Unlimited — received a $150,000 grant from MEDC's Protect and Grow initiative, allowing it to assess Battle Creek's aviation infrastructure and determine opportunities for the region to manufacture and test unmanned aerial vehicles (UAVs), also known as drones. This feasibility study yielded positive results, proving that the opportunities for the region's airspace to support UAV system testing and manufacturing are plentiful. As a result, today the region is attracting even more businesses to the industrial park, proving the sky is the limit for companies seeking success in Michigan.
But this emphasis on building talent and aviation capabilities extends beyond the boundaries of Battle Creek's industrial park area; it is a growing part of the community's culture as it works to prepare its young people for the future workforce.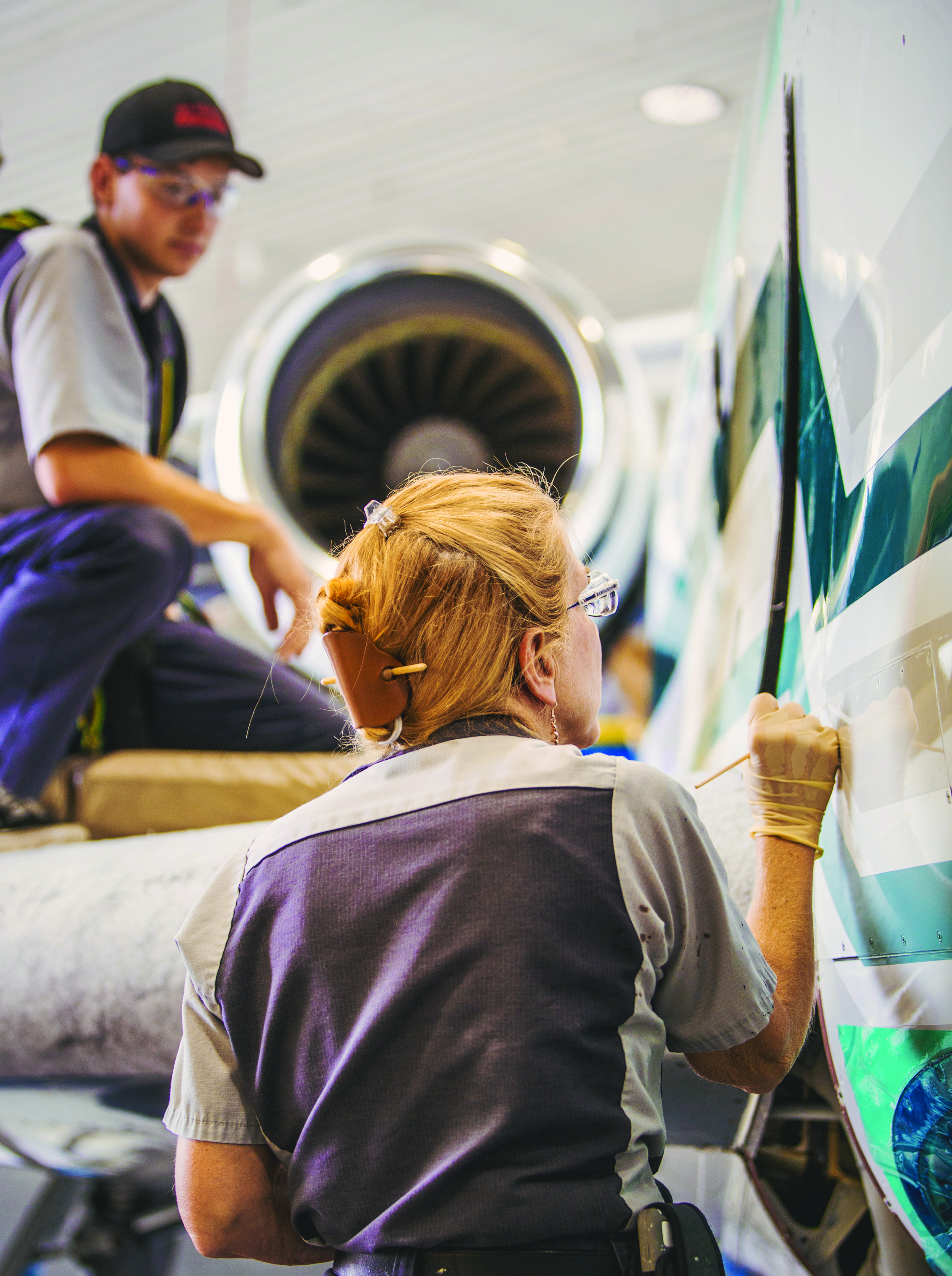 Battle Creek's public school system is one of only two in the state — and the only one in western Michigan — that is certified as a career academy, allowing ninth-grade high school students to identify a career pathway to pursue by the end of the year. Once chosen, the next three years of their high school careers are spent focused on tailored coursework, experiential learning, job shadowing and internship opportunities to prepare students to take the next steps into their career path upon graduation. Career academies like these help students get a head-start on their future careers and enter the workforce with an even greater competitive edge.
At the end of the day, whatever the solution to the skills gap looks like — if it involves partnering with nearby colleges through scholarship programs or creating career academies in K-12 public school systems — every state faces the same talent crisis moving into the next decade. What sets Battle Creek and the rest of the state apart is the creative approach being used to ensure the next generation of pilots, technicians, engineers and leaders have their home right here in Michigan.
Contact Us