From Sault Ste Marie to St. Clair and Adrian to Alpena, people in all corners of Michigan have one thing in common: a desire to see their community grow and thrive.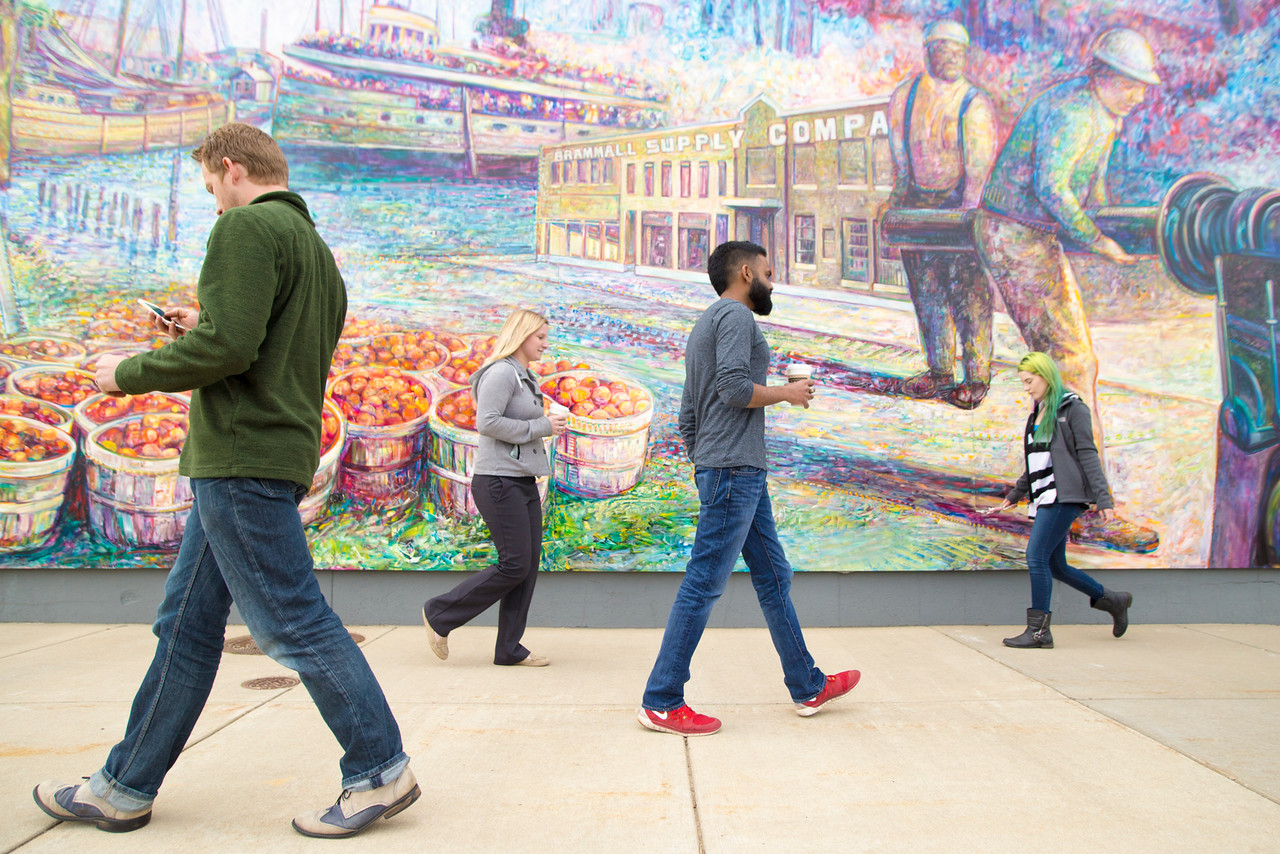 Recognizing this universal interest among residents, Michigan is effectively leveraging this passion to help encourage local investments and create vibrant, diverse spaces throughout the state.
At the Michigan Economic Development Corporation (MEDC), the Community Development team works to support the creation of these types of dynamic spaces through a series of programs that encourage residents to invest in their communities. By utilizing the MEDC's creative crowdfunding initiatives and placemaking efforts, Michigan is setting a national example of what success can look like when people have the opportunity to have a hand in developing their communities.
That is why it comes as no surprise that Michigan is leading the national trend toward community capital, highlighting the ability of residents to invest in their community, regardless of their job title or the size of their bank account.
"The most successful development projects are ones where community members are involved every step of the way, which is what Michigan is focused on achieving through our various community capital efforts," said MEDC's Senior Vice President of Community Development Katharine Czarnecki. "Valuing the input and involvement from residents throughout a project not only makes it more likely to succeed, but it guarantees that people will be more invested in caring for their community as a whole, because they already played a role in improving it."
With the Public Spaces Community Places (PSCP) program, for example, the state was the first in the nation to partner with Michigan-based Patronicity, as well as the Michigan Municipal League, to allow local residents to use crowdfunding to be involved in the development of strategic projects in their communities. Projects successfully funded through these grassroots efforts are then backed with a matching grant from MEDC.
Since its inception in 2014, the program has supported 212 projects that have activated more than 9.2 million square feet of public space across the state. And by attracting $7 in private investment for every $1 of public grant money spent, the program is driving the local investment that strengthens communities. Due to the collaborative nature of PSCP and its ability to gain critical buy-in from community members, the program has been a model for other states throughout the country attempting to replicate Michigan's success.
But Michigan is doing more than revolutionizing the use of crowdfunding to generate local investment.
In 2017, the federal government allowed states to create Opportunity Zones as part of a federal tax incentive program intended to spur private investment and economic activity in specific distressed or low-income census tracts. Michigan is proud to have 288 Opportunity Zone tracks, with at least one Opportunity Zone in 81 of its 83 counties. The MEDC has since partnered with Michigan State University Extension and the Michigan State Housing Development Authority to develop a series of three-hour education and activity workshops in communities throughout the Upper and Lower Peninsulas to assist residents in developing a list of local assets, identifying potential sites, and defining what they want to attract into their communities.
Michigan is also putting a priority on supporting smaller, often rural communities who are looking to activate local investment. As a result of MEDC support, local communities in the state have an opportunity to participate in free trainings through Grubstake events. These educational sessions tackle the ins-and-outs of helping local residents invest in their community's businesses and development by educating them with the right tools. The MEDC aims to democratize public funding by making it accessible to everyone and encouraging members of each community to play a part in securing that funding to improve their shared quality of life.
"One of the greatest takeaways community members can have after attending these meetings is to know that anyone can invest in their community," Czarnecki said. "It does not take hiring a fancy grant writer or having an elaborate title to play a role in activating and supporting one's community; investing can be for everyone."
And as if all of that were not enough of a testament to Michigan's leadership, the state is also hosting ComCap19: a multi-day gathering presented by the National Coalition for Community Capital, bringing together community leaders, ecosystem builders, investors, entrepreneurs and citizens to learn best practices for growing local investment in their own communities. Katharine Czarnecki represented the MEDC at the conference, where she spoke about Michigan's strategy for creating and deploying successful crowdfunding campaigns and utilizing the power of people to create diverse and lively spaces.
Because Michigan knows that what is most special about places where people truly want to live, work and play, is the people who call that place home.
Contact Us