Imagine you're in your car and you suddenly feel terribly ill. Your blood pressure spikes and your heart is racing. Before you decide what to do, your vehicle has already changed course. It's driving you to the emergency room.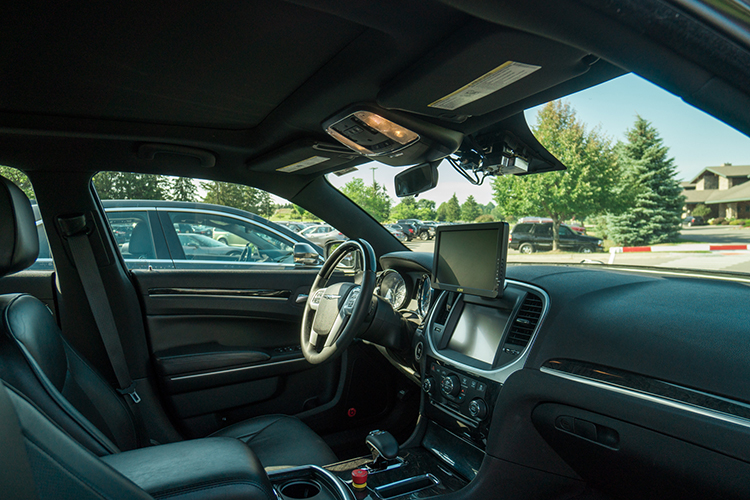 Sound like science fiction? Actually, it's part of the research underway at Michigan State University's CANVAS (Connected and Autonomous Networked Vehicles for Active Safety) initiative. "We're trying to mimic or replace the brain of the human driver," said Dr. Hayder Radha, CANVAS's director. "That's incredibly easy to say, but incredibly difficult to achieve."
Across Michigan, academic researchers are working on the challenges of automated and connected-car technology. Much of it sounds tailor-made for Hollywood – but this cutting-edge machinery is actually being developed for your driveway. Here's a look at what three Michigan universities are up to in the world of robotic car research.
Autonomous Off-Roading At Michigan Tech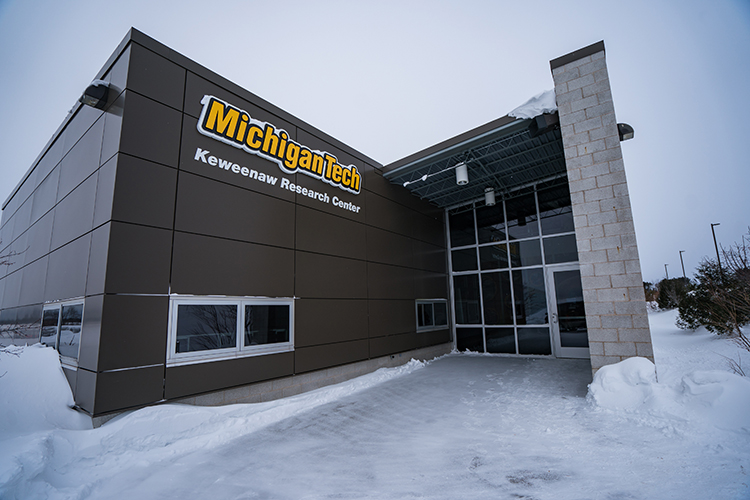 Life's a little different in Houghton, Michigan. Outside the hometown of Michigan Tech University, there once stood a parody mileage sign that read, "End of the Earth - 2 / Houghton - 4." Located far north in Michigan's Upper Peninsula, Houghton is a remote town that experiences months of severe winter weather. Leave it to its population of engineering students and faculty to ask, "How could connected and automated vehicles drive effectively in conditions like we have here?"
In perfect conditions, autonomous vehicle technology operating in urban settings with good GPS and cell phone coverage is something that science has increasingly under control. But that same technology in five feet of snow on the back roads of the rural Upper Peninsula is more difficult to get right. Autonomy in unstructured environments such as these is what Dr. Jeremy Bos, assistant professor of electrical and computer engineering at Michigan Tech, is working on. "My tagline is 'autonomy at the end of the earth,'" said Bos.
"We want to solve the autonomy problem in those circumstances, and bring autonomy into the off-road environment," Bos explained.
To do that, Bos and his team are looking at ways to build dynamic networks, boosting connectivity in all environments. And they're taking autonomous cars for spins in large, empty, icy parking lots – essentially mimicking the conditions in which many Michigan parents teach their children to drive in winter weather. What they'll learn will be critical to a future where you can buy an autonomous vehicle and trust it to drive you anywhere you want to go.
Teaming Up With Business At The University of Michigan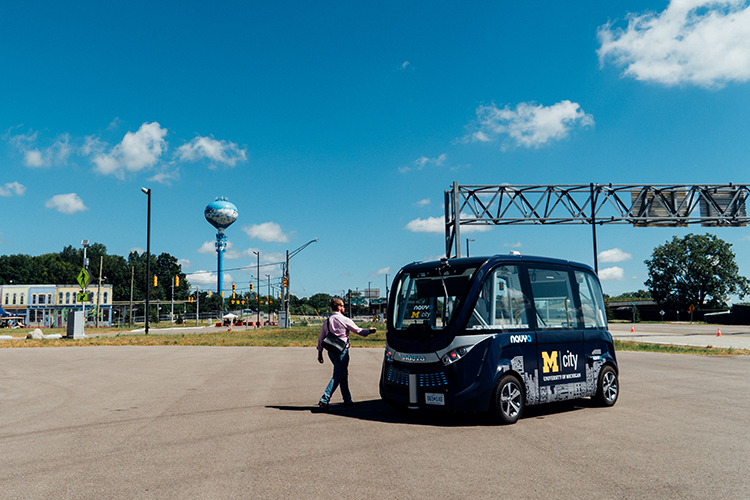 The line between academia and business is blurred at the University of Michigan's TechLab at Mcity – and that's a good thing. This on-campus incubator pairs early-stage mobility companies with undergraduate students who apply classroom learning to real-life technology development.
"TechLab brings together stakeholders that are empowered through the brand of U-M, the resources of U-M, and Southeast Michigan's critical mass in mobility innovation," said Dr. Nick Moroz, assistant director of entrepreneurial practice at U-M's Center for Entrepreneurship. Not only does the program create a pipeline of talent into the mobility industry, Moroz said, it allows companies to efficiently move their technologies into the commercialization phase and then into broader adoption.
After five semesters of operation, TechLab has not only created jobs for students, but also helped some participating startups grow sufficiently to become full Mcity members, joining big names like Ford, GM, Subaru and BMW. Some out-of-state participants, such as the driverless shuttle company NAVYA, have established business presences in Southeast Michigan since participating.
"We're really helping to build that ecosystem around advanced mobility," said Greg McGuire, TechLab instructor and Mcity lab director.
The fact that startups can trust students to perform practical research has major value. According to McGuire, even when the program's undergraduates find an idea untenable after months of testing, the companies involved are relieved to have avoided straining their own resources – and often their financial viability – to achieve the same result.
"These students are working on very important projects for these companies," said Moroz. "There's a synergistic effect between the students and companies, learning together how to overcome these milestones."
Safety First At Michigan State University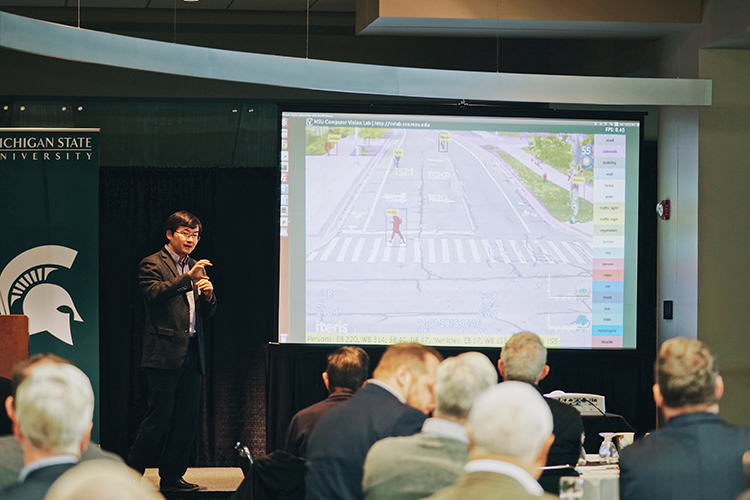 The first question many people have about automated vehicles is whether or not they're safe. MSU's mobility research aims for a future where autonomous vehicles are the safest they can possibly be – and far safer than human-driven cars.
Safety is among the first items on the agenda of CANVAS, a collection of multi-disciplinary researchers working on diverse aspects of autonomy and connectivity. "To enable this new era of mobility," its director Radha explained, "so many technologies really have to come together from an engineering, from a technology, from a science point of view – and even from a social science point of view."
While CANVAS addresses all aspects of autonomy – including networking, computer vision, sensing and mobility – one of its most fascinating research areas has to do with sensors that monitor the well-being of humans, both inside and outside the vehicle.
"Humans are the most critical part of the whole thing," Radha said. Mobility research in general, he stressed, is "for the sake of improving services and safety for human beings."
How does monitoring someone's body make that person safer? A car driving autonomously may need to hand control back to a human at any point due to weather conditions or fading connectivity. CANVAS aims to ensure the car only ever returns control to the right person. "You don't want to hand control to a child," noted Radha. "You don't want to hand control to a person who is not sober."
Sensors outside the vehicle will increase safety as well. A car may behave one way when an adult is waiting patiently at a crosswalk, but it should react differently to an unaccompanied child bouncing a ball just feet from a curb. Just as a human might, autonomous cars should proceed with extra caution in the latter case.
That capability is being developed, along with others that would have been unthinkable a decade ago. "We're looking a little bit into the future here," Radha said.
But of course, that's what research is always doing – getting us a little closer to a future where things are better than they are now. And powered by the mobility research now underway in universities across Michigan, that future may be upon us sooner than you might think.
A former downtown development professional, Natalie Burg is a freelancer who writes about growth, entrepreneurialism and innovation.
Contact Us