Over the past few years, the automotive industry has grown from having a token presence at the Consumer Electronics Show to being integrated across a number of platforms.
The Sony booth at the CES is, like much of the well-known international conference, full of bright lights and exciting technology. There's a display with their full line of lenses for prosumer digital cameras, which is across from a room set up for attendees to experience "360 degree sound" from a speaker that debuted at this year's show. Tucked in the back of Sony's booth, behind their certified pro user hospitality area and some of their newest televisions is a sign that simply says "automotive." Why would a company like Sony - known for TVs and cameras - have an exhibit related to an industry perceived to be so distanced from consumer electronics?
Over the past few years, automotive industries have grown from a token presence at the Consumer Electronics Show to being integrated across a number of platforms, and in doing so are a representation of a transition that is bringing traditional automotive and consumer electronics together.
"All the world's a trade show"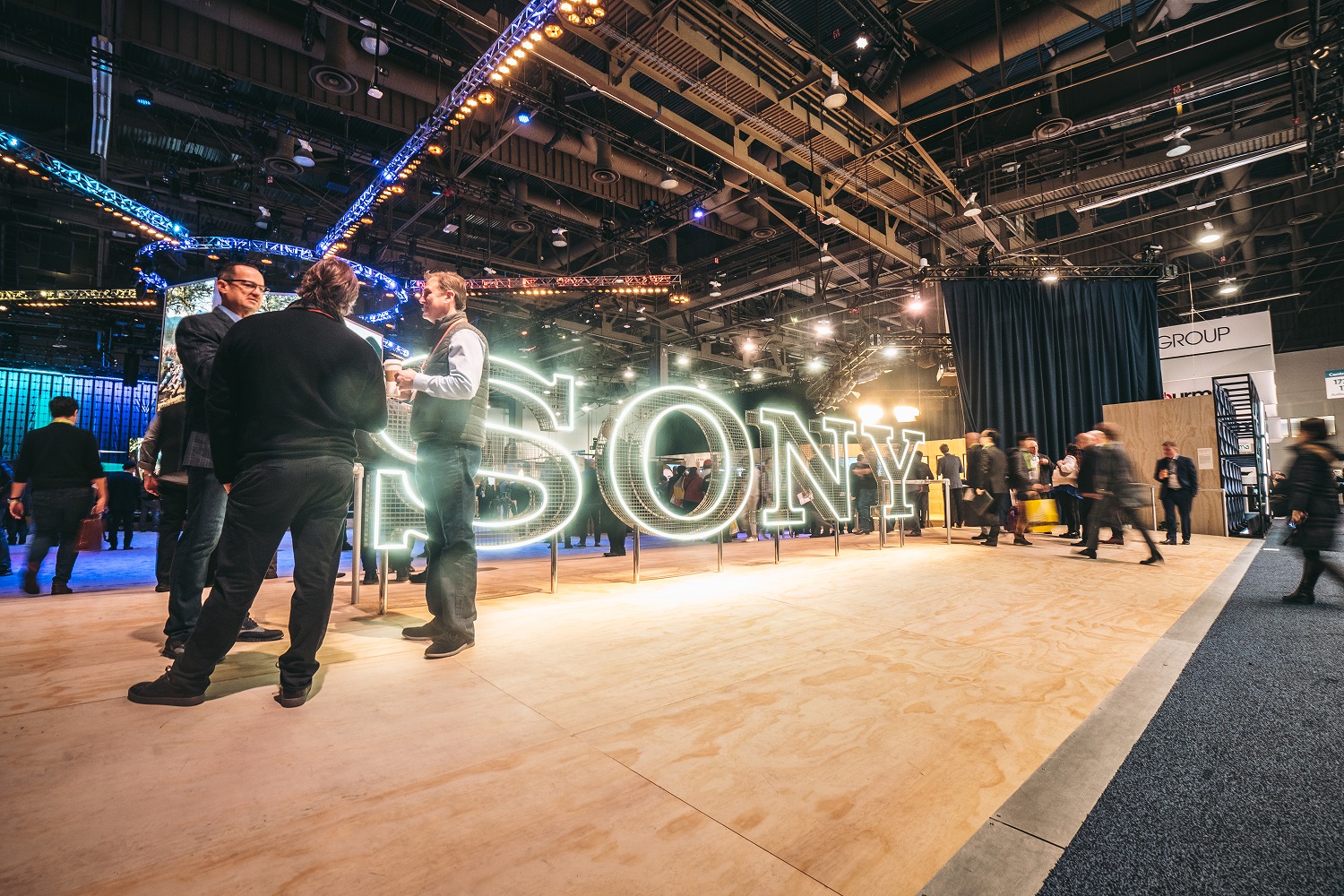 For the uninitiated, CES is a trade show on a scale of few other international events. Nearly 200,000 people attend the more than 4,400 booths in three designated hubs across the famous strip of Las Vegas, Nevada. Companies from around the globe pitch their products, like rear-view mirrors that scan biometric data to identify drivers and change to their specifications.
The main area of CES is known as "Tech East," which spills out of the gigantic Las Vegas Convention Center onto nearby parking lots and into nearby resort ballrooms. Years ago, any presence from an automotive company existed only on the periphery, such as the speaker company Altec Lansing focusing their efforts on traditional speakers while mentioning their integration into a number of cars.
Today, the automotive industry is coming to the CES table - and they're going all-in.
"And all the buyers and suppliers are merely players"
The North Hall of the Las Vegas Convention Center is entirely devoted to auto, with major booths from FCA, Ford, and Audi. From there, major Tier 1 suppliers are setting up shop as well, with major investments from Denso, Gentex, and Continental.
And booths these companies are setting up are not always what you'd expect. Recently Ford created a miniature city block, complete with faux-coffee shop for meetings and a floor-to-ceiling LED screen that displayed images of an idyllic downtown. Ford's message at CES is focused on mobility and smart cities, and they're not the only one. Virtually every booth in the auto-laden North Hall features exhibits about connectivity, autonomy, internet-of-things, and more encompassing the future world of transportation.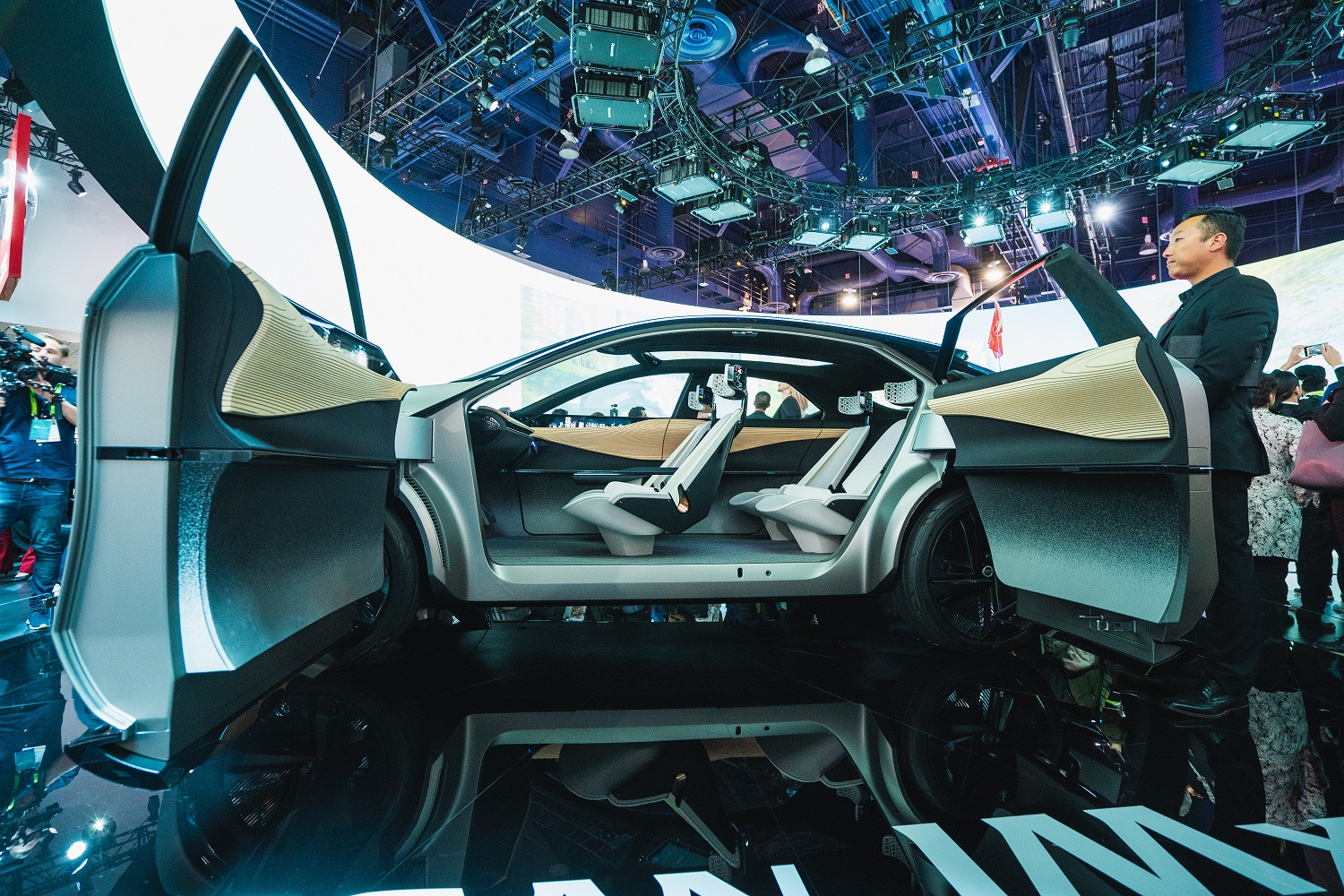 Of course, mobility seeps into other industries with ease. Just to the north of this automotive hub are a number of smaller halls brimming with startups and entrepreneurs hoping to plant a flag in this burgeoning space, with cybersecurity companies like Karamba showing off live demos of software being hacked, discovered, and fixed.
This growth is making its way across CES. Well-known consumer companies like LG, Samsung, and Panasonic all dedicated significant space to mobility technology. Why wouldn't they? To understand why, one only needs to sit inside a car or step on a scooter today to see how our relationship with vehicle technology is not at all dissimilar to other devices in our lives, and in fact compliment them in more ways than one. Amazon's popular Echo platform will soon live in our vehicles, extending the technology relationship from our homes directly into what takes us to and from destinations.
"Alas, poor Uber driver. I knew him once"
A popular model of wide AV adoption is how slow advancements in the consumer space will eventually lead to a relatively quiet transportation revolution. For instance, lane-assist tech is already becoming common in many vehicles, which enables people to trust the software running their car more. Many vehicles also utilize automatic parallel parking features, which enable users to take their hands of the wheel and allow a computer to perform a small piece of their drive for them. It's predicted that technology like this will slowly be adopted and the idea of a fully-autonomous vehicle will eventually be expected.
That mobility is becoming a larger part of the conversation at CES only seems to confirm this, and it will be interesting to watch how long it takes before the existence of it is even notable. This is the time to get in at the beginning and see how high the stakes can get.
Contact Us