From 'Motor City' to 'Mobility City'
Thursday, January 3, 2019
When it comes to technological innovation surrounding mobility, all roads lead to Michigan.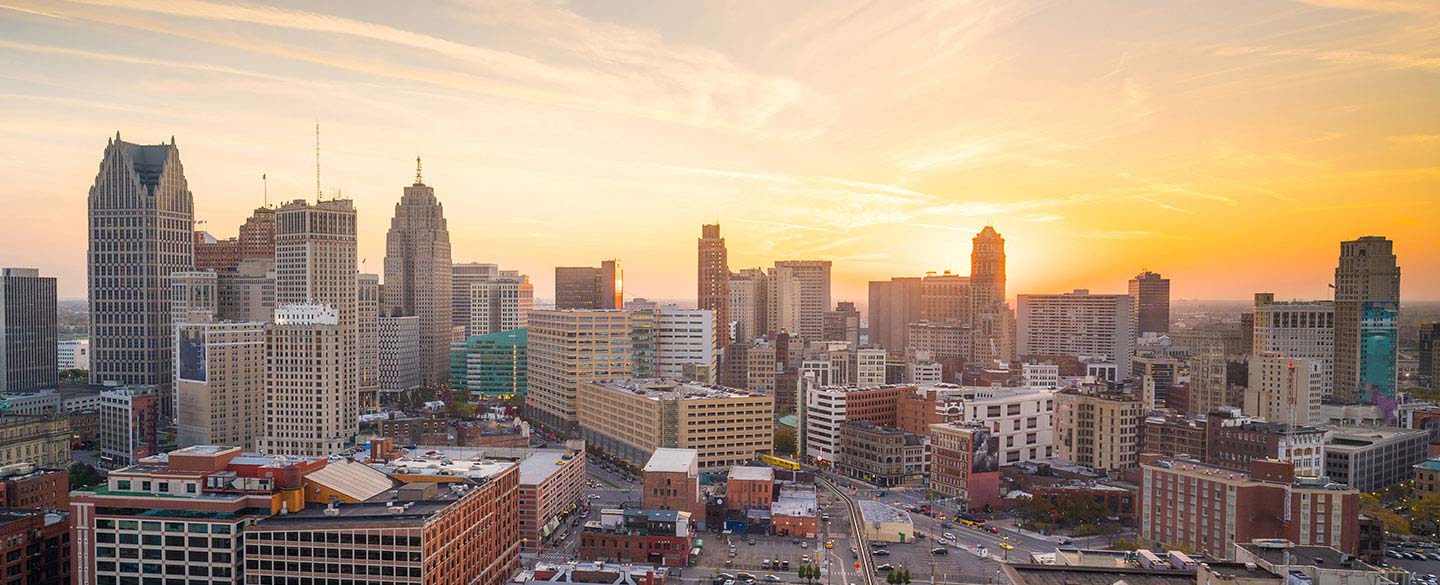 Just ask Ted Serbinski, managing director of Techstars Mobility, a Detroit-based firm that invests in startups developing innovative mobility-related technologies and business models. When Serbinski moved from San Francisco to Detroit about six years ago, his Silicon Valley friends thought he was crazy, but he saw an exciting opportunity. As he puts it, "The Motor City is becoming the Mobility City."
Seun Phillips, director of PlanetM, a partnership of public- and private sector organizations working together to develop and deploy the mobility technologies driving the future, agrees with Serbinkski's description. "We are focused on attracting global mobility companies to Michigan, and there are many, many good reasons they are choosing to come here," he says. Among them are:
Michigan ranks No. 1 in the nation in connected and automated vehicle projects.
It's the leader in mobility-related patents, with almost 2,600 awarded over the past five years (a stunning 1,100 more than runner-up California).
By the end of 2019, the state will have more than 500 miles of roadways equipped with the infrastructure required for connected vehicles to communicate with each other.
The "center of gravity" for automotive technology
"Michigan has always been the center of gravity for automotive technology, and it will continue to lead the way as the industry currently undergoes its historic evolution around connected and autonomous vehicles," says Dvir Reznik, senior marketing manager of automotive cybersecurity at HARMAN International, now a subsidiary of Samsung. HARMAN chose Novi, Michigan, for its North American automotive headquarters in 2016, opening an 188,000-square-foot facility there employing thousands of workers.
Michigan leaders recognized the shifting landscape early on, developed a vision and strategy for the role their state could play in this transformation, and acted on it, Reznik says. "They looked internally, and they proactively developed creative policies and programs to ensure Michigan was well positioned to attract and leverage investment, talent, and resources."
But Michigan's emergence as the global nexus for mobility innovation does not mean the state is turning its back on its storied automotive history--quite the opposite, in fact. "Michigan offers decades of automotive experience, networking opportunities, and mentorship that truly no other place in the world can offer," Serbinski says. "The first mass-produced consumer vehicle, Ford's Model T, was conceived and manufactured in this state, and Michigan was the first to legalize self-driving vehicles on public roads."
A resource-rich environment for mobility innovators
Phillips points to Michigan's cluster of automotive resources as one of the most compelling reasons for mobility entrepreneurs to start their companies in the state and for existing businesses to relocate here. "We have 17 automakers and 11 assembly lines, and 76 percent of the automotive research and development in the United States happens right here in Michigan," he says. "The type of automotive ecosystem we have here doesn't exist anywhere else."
Michigan also happens to lead the nation when it comes to progressive legislation to support mobility innovation. The National Conference of State Legislatures has identified eight core provisions related to mobility that must be addressed legislatively--things like legalized driverless operation, truck platooning, testing on roads, etc.--and Michigan is the only state that has addressed all eight. "For mobility innovators looking to advance their technology and test it on the road, this is an important consideration," Phillips notes.
Other critical components of Michigan's automotive ecosystem include a deep STEM talent pool, a network of colleges and universities that graduate more 6,600 engineers a year, and numerous testing sites, such as American Center for Mobility (ACM), a non-profit testing and product development facility for future mobility. Others include the University of Michigan's Mcity Test Facility, the first purpose-built proving ground for testing connected and automated vehicles and technologies in simulated urban and suburban driving environments, and the new Kettering University GM Mobility Research Center.
PlanetM's mission, Phillips says, "is to provide the world's best customer service to global mobility-focused companies. It does that by focusing on three core areas:
Providing grants to help companies test and pilot their technology in a real-world environment.
Facilitating business-to-business connections. "We know that startup companies find it hard to connect with large corporations, but large corporations are really looking for the kind of innovative technologies those startups are working on," Phillips says. "So we create matchmaking events to put them together."
Promoting asset collaboration throughout the state. "We have a great collaborative system here in Michigan where all our different economic development entities talk to each other and work together and attract more new business to the state," he says. "It's an attitude that's shared from the governor's office right down to testing facilities like ACM, and everything in between."
A final compelling reason for innovative mobility companies to set their sights on Michigan is that the industry is already moving here, and financial resources are following it, says Michigan Department of Transportation Director Kirk Steudle. Toyota recently announced it would build a test facility in Ottawa Lake, expanding the presence it already has with the Toyota Research Institute. Google parent Alphabet Inc.'s Waymo unit has a new facility in Novi, and it just announced plans to buy as many as 62,000 minivans from Fiat Chrysler to dramatically increase its on-the-road test fleet in the coming years. Japan's SoftBank Group plans to invest $2.25 billion in General Motor's driverless-car unit, and Ford also plans major investments in mobility technology, he says. "This all underscores that the center of this new phase of auto development is right here in Michigan."
Contact Us