MDOT announces winners for $8 Million Michigan Mobility Challenge
Friday, September 28, 2018
The Michigan Department of Transportation (MDOT) recently announced the winners for the $8 Million Michigan Mobility Challenge. MDOT issued a call for innovative pilot transportation projects of varying sizes that can solve mobility gaps for seniors, persons with disabilities and veterans in urban, rural and suburban communities throughout the state of Michigan.
In total, MDOT received 43 proposals, requesting nearly $27 million in funding. Of these, eight projects have been selected for full or partial funding in the first round, with the potential for more projects to be funded later in the year.
Winners include:
The Challenge grants are being awarded to fund the demonstration of projects of varying sizes using new technology and innovative service models. The grants will be used to subsidize a portion of the cost to plan, deliver and monitor the demonstration services for a three- to six-month period, with the remaining costs being covered from fares, local contributions, and other funds. Projects are located in urban, rural and suburban communities of varying sizes throughout Michigan and will be coordinated with current services to enhance the existing transportation network in an area.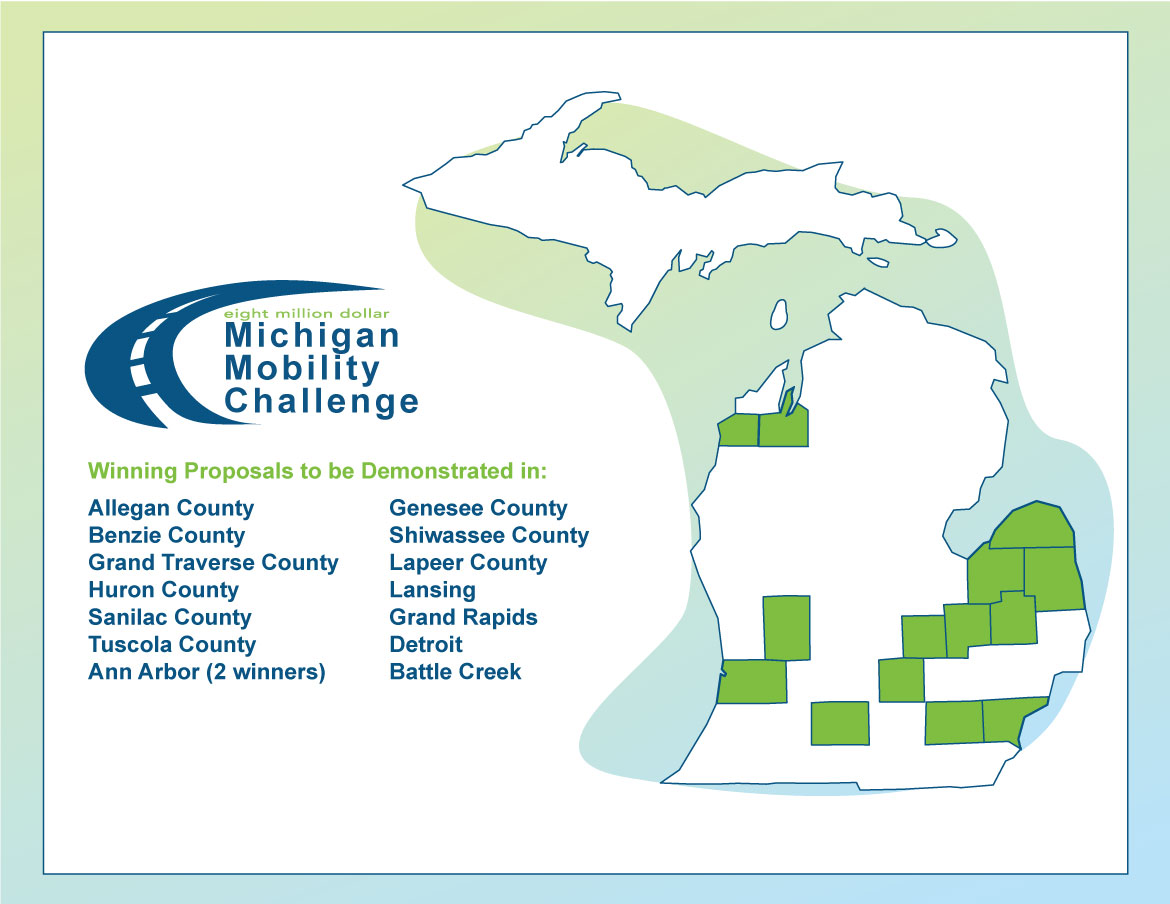 Unveiled at the 2018 Mackinac Policy Conference, the $8 Million Michigan Mobility Challenge is intended to engage the state's robust technology, startup and transportation networks, along with service providers, advocacy groups and state agencies, including MDOT, PlanetM/Michigan Economic Development Corp., the Department of Health and Human Services, the Department of Military and Veterans Affairs, and the Bureau of Services to Blind Persons.
Contact Us