Future is now for autonomous vehicles
Four years ago was the last time the Intelligent Transportation Society of America annual meeting came to Detroit. At the time, I was thoroughly impressed at the imaginative possibilities, although thought the concept of self-driving vehicle seemed more of a novel innovation that would happen in the distant future.
Four years later, that future is now.
And, actually, it feels a bit like time traveling.
Have you ever seen some of the farfetched ideas demonstrated at World's Fairs in the 1970s and 1980s? I remember thinking the demonstration hall of ITS 2014 felt like the type of inventions people would laugh at 40 years from now.
Well, no one's laughing.
While there might not be an abundance of autonomous vehicles on the roads, the scenario presented a mere four years ago doesn't feel like pure fantasy. With ITS America in Detroit this past week, it's timely to examine the profound progress made in four short years, and consider some of the lessons learned, and what we can expect going forward.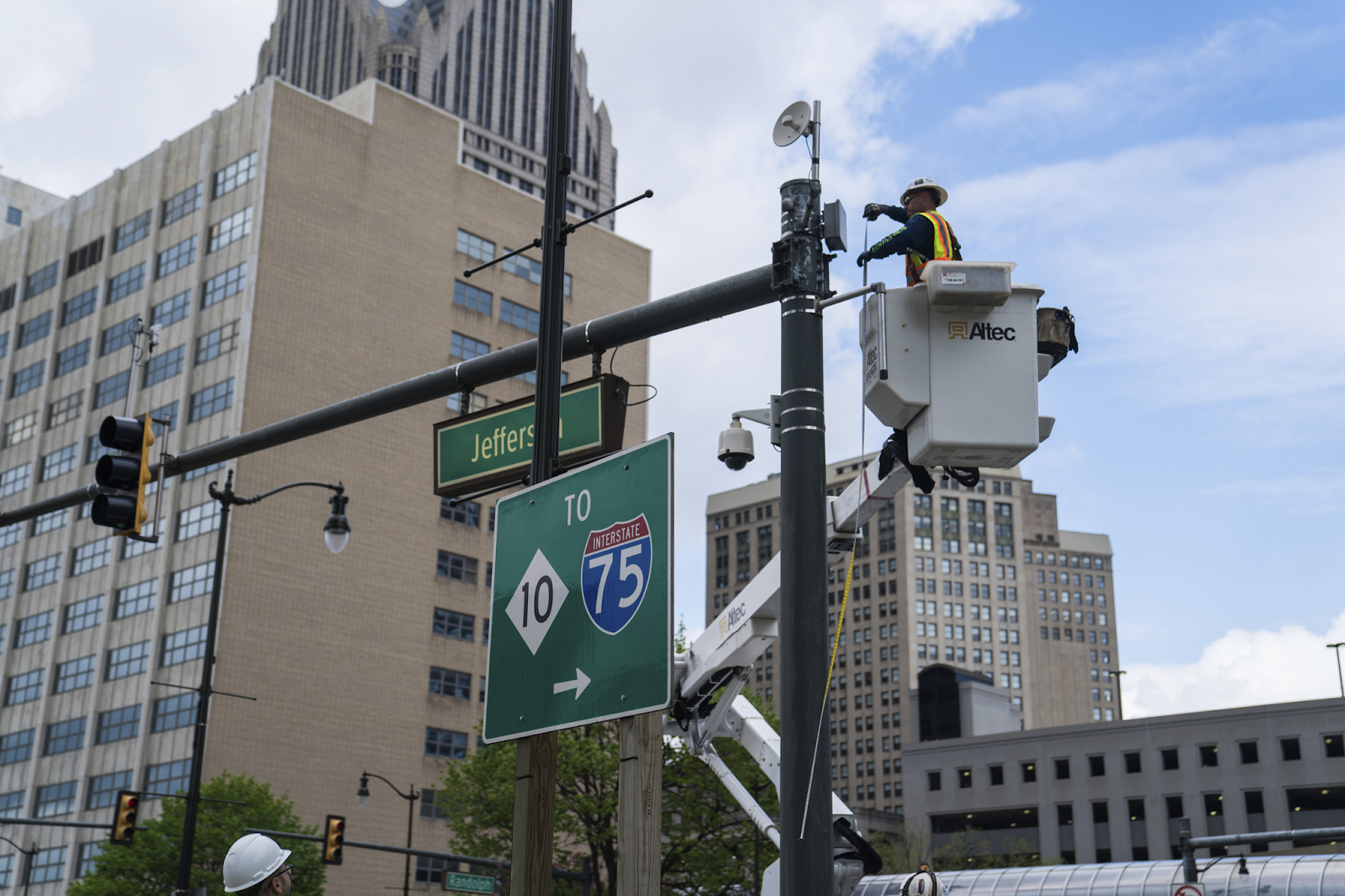 "In 2014, there were a lot of demonstrations. Now you come to 2018 there's a lot of deployments," said Shaelin Bhatt, president and CEO of ITS America. "We're not talking about something you drive around a parking lot. These are things you're seeing every day. In 2014 it was a lot of folks saying, 'how real is this self-driving car thing?' Just four years later the conversation has shifted from how realistic are autonomous vehicles to 'will it be in the next five years?'"
One of those deployments is in downtown Detroit, just blocks from the site of the first four-way, three-color traffic signal. Derq, a company all the way from Dubai, has been working with a number of departments in Michigan's state government to test artificial intelligence based sensors to predict vehicle and pedestrian incidents.
Derq is a mobility startup that utilized the "PlanetM Landing Zone," an incubator based in downtown Detroit. By sharing a space with other startups in the mobility industry, they were made vital connections to make this testing opportunity a reality. In fact, they were able to secure funding through a testing grant from PlanetM, the state program overseeing the incubator.
There's no shortage of companies similar to Derq at this year's ITS. There are a range of compelling ideas that offer innovative approaches for a safer, reliable and more efficient transportation of people and goods. Many of these successful companies have utilized resources from many of the state of Michigan's initiatives to support entrepreneurs and critical innovations in mobility.
This year's ITS reminds us of the rapid developments in mobility, and offers plenty of optimism about where we will be in four years.
Contact Us