21st century pioneers
Greg Schwartz and Josh Luber are 21st century pioneers.
In February 2016, they launched StockX, a "stock market of things" website connecting buyers and sellers of high-end, limited-edition products the company also authenticates. The first product lineup for the live marketplace was sneakers—the collectible kind that cost from $100 to thousands of dollars a pair.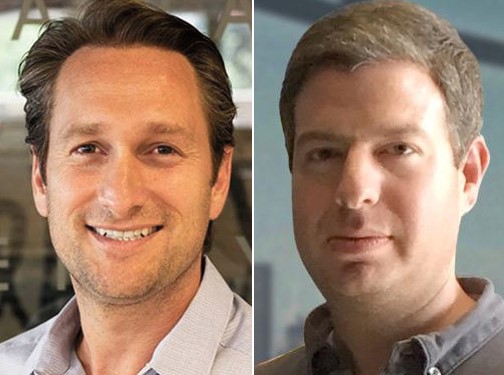 Since launching last year, the company has recorded 30 percent month-over-month revenue growth. In March 2017, more than a million customers were using StockX and the site had more than 50,000 sneaker listings. As a result, the initial team of five employees has grown to 45, the company developed a mobile app, two product lines have bene launched—handbags and watches.
Both Schwartz and Luber knew they could succeed in Detroit. A Michigan native, Schwartz left the state in 2003 after graduating from the University of Michigan. He returned to Detroit from New York City in 2008. The support of investors like Dan Gilbert enticed Luber, StockX's CEO, to move here from Philadelphia in 2015.
"I think there's incredible access to capital here," said Schwartz, StockX's COO. "There are new venture capital firms, investment activity and ventures that just weren't here a decade ago."
Accelerating into the future
Michigan's relatively young venture capital community has experienced significant growth in the last 15 years. The number of VCs headquartered increased to 25 in 2016 from 15 in 2008, with another eight national VC firms with Michigan offices, according to the Michigan Venture Capital Association's Annual Research Report released in April 2017.
"There is money available for entrepreneurs," said Emily Heintz, associate director of Ann Arbor-based MVCA. And firms don't just earmark that money for start-ups. There was $424 million for follow-on investment in existing Michigan companies last year, she said.
Last year, 54 Michigan start-ups received more than $222 million from Michigan venture capital firms, a 42 percent increase from the previous five years, according to the report. Those companies had $4 billion total capital under management, with 141 active venture-backed start-ups, up 48 percent since 2011. In the same period, the number of VC investment professionals living and working in Michigan increased to 93 from 60.
In the first quarter of 2017, Michigan VC firms invested $89.2 million in 20 deals, ranking it 21st among all states, according to the National Venture Capital Association and PitchBook Data Inc.
For its most recent funding round, StockX raised $6 million in support from out-of-state and Michigan-based venture investors, including celebrities such as Detroit's Marshall Mathers, also known as Eminem, and actor, restaurateur Mark Wahlberg.
"It's a phenomenal time to be working and building a business in Michigan and Detroit specifically," said Schwartz. "People are excited to see how far (Detroit has) come in the last few years. And when they get here, they're absolutely blown away."
Access runs deep
MVCA's Heintz said VCs focus on stages as well as sectors including life science/health care, information technology, consumer products and mobility. However, location does not limit investors.
Her group is seeing IPOs and acquisitions in the Upper Peninsula just like in Ann Arbor, one hot spot for IT and mobility start-ups.
In the latest study, the 52 MVCA members reported almost unanimous confidence in Michigan's entrepreneurial and investment community, along with their ability to find and retain top talent. That enthusiasm has garnered attention from VCs across the country, with 343 VC firms outside the state having invested in Michigan startups in 2016.
"Michigan investors are actively fundraising to support entrepreneurs here," said Heintz. And that money multiples: Every local dollar that VCs invest in Michigan start-ups attracts another $4.61 of investment from outside investors, who often will partner with Michigan-based VCs.
Heintz explained, "Having a strong VC community here ensures those outside VCs are feeling more confident because they have a feet-on-the-street partner with a startup. A VC from San Francisco, for instance, wants to know there's a really strong, local partner that's working with the entrepreneur."
Schwartz said the strong start-up community and investor support allow entrepreneurs to be a big fish in a smaller pond.
"It's easy to get in front of the right people in a timely manner," he said. "There are connections here within several city blocks. It's really neat that you don't have to get in your car and schedule a meeting. It's all right here."
Gabe Karp, a partner with Detroit Venture Partners, noticed the trend several years ago as he interviewed summer interns who had no ties to the state. When he asked, "Why Michigan?" each personalized the same answer: "I can go anywhere, run my own company, write my own ticket. But when I get to those places, I'm just going to be another cog in the machine.
"In Detroit, I can really make a meaningful impact on what's going on in the city. Something exciting is happening right now that will go on for the next couple of decades."
Learn more about Michigan's startup culture here.
Contact Us