Middleville's RRC certification attracts development opportunities
For establishing a solid foundation to attract private investment and further build on municipality assets, the village of Middleville has been awarded RRC certification
For establishing a solid foundation to attract private investment and further build on municipality assets, the village of Middleville has been awarded Redevelopment Ready Communities (RRC) certification, the Michigan Economic Development Corporation announced today.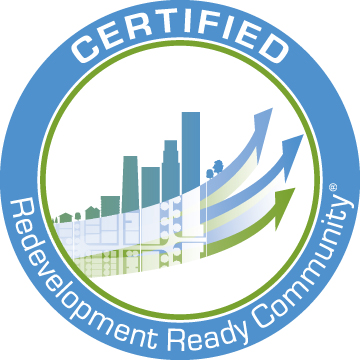 The MEDC will hold a formal presentation 11 a.m. Monday, July 31 at the Community Pavilion across the street from Village Hall to recognize Middleville's new designation. Village Hall is located at 100 East Main Street, Middleville. The village of approximately 3,500 residents is located 30 miles southeast of Grand Rapids.
Middleville joins 12 other Michigan communities that have qualified as "thoroughly prepared" when it comes to planning and zoning along with other key features that remove traditional barriers and promote opportunities for prospective private investors. Other certified RRCs include Allegan, Boyne City, Eastpointe, Escanaba, Ferndale, Lathrup Village, Manistee, Marshall, Roseville, Southfield, Ypsilanti and Muskegon.
"Our mission at MEDC is to empower communities so they can proactively shape their future, a future built on a solid foundation of retaining and attracting business investment and talent," said MEDC Senior Vice President Katharine Czarnecki. "We look forward to working collaboratively with village of Middleville officials to create a vibrant community where businesses thrive and those employed find opportunities and a sense of place, and where a strong sense of community flourishes," she said.
As a RRC participant, the village of Middleville received a comprehensive assessment that measures current community and economic development practices compared to RRC best practice standards. Further, the program evaluates and certifies communities that integrate transparency, predictability and efficiency into economic development practices. Certification status provides a compelling sign that a community has removed development barriers and streamlined processes to be more competitive and attractive to investors.
"With RRC certification, we now have a unified message that welcomes and encourages businesses to explore the development opportunities in our community," said Brian Urquhart, Middleville Planning and Zoning Administrator. "The RRC program enhances many areas of the village, from public engagement to non-motorized transportation improvements, and has already paid dividends and will continue to do so.
"In addition, certification reflects Middleville's strong commitment to lay the groundwork of transparency and provides a compelling reason for developers to approach us with projects that complement our small-town quaintness and business climate," he said.
Contact Us