MSU researcher discovers method to minimize effect from drought
MEDC supports commercialization of new gene technology
The effects of a drought on plants and crops often are devastating. The severe arid conditions negatively impact soil and production, not to mention the bottom line for farmers and agriculture industry.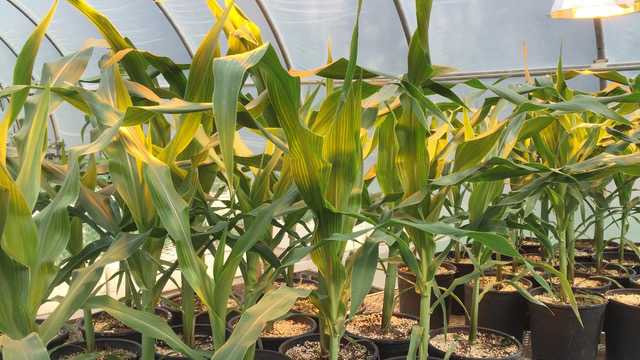 A researcher at Michigan State University has developed a new technology called XERICO Drought Tolerance. The result is a highly effective way to combat drought while maintaining a plant's natural growth process. The innovative approach is expected to provide farmers with "crop insurance" to ensure better results while minimizing draught damage.
Dr. Kyung-Hwan Han received funding from the National Science Foundation, and Michigan Economic Development Corporation-supported Michigan Translational Research and Commercialization (MTRAC) program at the Innovation Hub for AgBio at MSU. MTRAC program facilitates research projects from research in the lab to the commercial market.
"Moving technology to the market not only will make my technology useful to all, but having that business plan has allowed me to apply and receive additional grants and funding from multiple sources," said Dr. Han.
A professor in the MSU's departments of horticulture and forestry, Dr. Han has worked for more than a decade in developing a process that closes the small holes (known as stomata) on the backside of leaves. The holes play a key role in the photosynthesis cycle by allowing carbon dioxide to enter plants and water to leave through the process known as transpiration.
Dr. Han's innovative research has led to the discovery of how the stomata can remain closed during times of drought stress, protecting the crop from water stress without the growth penalty associated with the drought tolerance mechanism.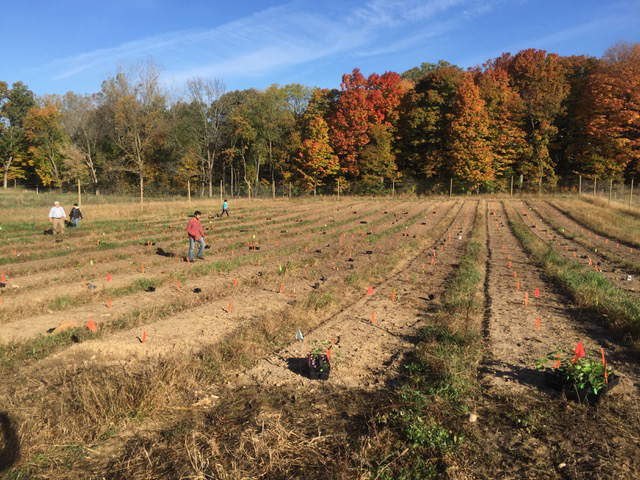 In 2016, he finalized his "proof of concept" in greenhouse experiments to prove the effectiveness of the technology. He has begun preparing the first step in a long process of in-field testing. The technology is currently being tested on corn, but has shown the potential to be beneficial in other crops such as potato and rice.
The NSF Small Business Technology Transfer program awarded the project $225,000 (Phase I grant) to conduct field testing of the technology in Michigan. Upon successful completion of the Phase I, the project will be eligible to apply for a Phase II grant (up to $750,000).
"My technology would not have progressed this far without the MTRAC program providing critical support, including necessary mentorship and identification of my business needs," said Dr. Han.
The MSU AgBio Innovation Hub is open to researchers from Michigan's higher education institutions, hospital system and nonprofit research centers.
Funding awarded through the Innovation Hub comes in two tiers:
Tier 1: budgets up to $100,000 per year, award decisions in March
Tier 2: budgets up to $25,000 per year, awarded at different times of the year, currently September and January cycles
Additional funding and program information, including current projects and how to apply, can be found at http://innovationcenter.msu.edu/programs/msu-mtrac-program.
Since the hub received statewide designation, MSU MTRAC has received 24 project proposals, funding 16 of them.
Contact Us