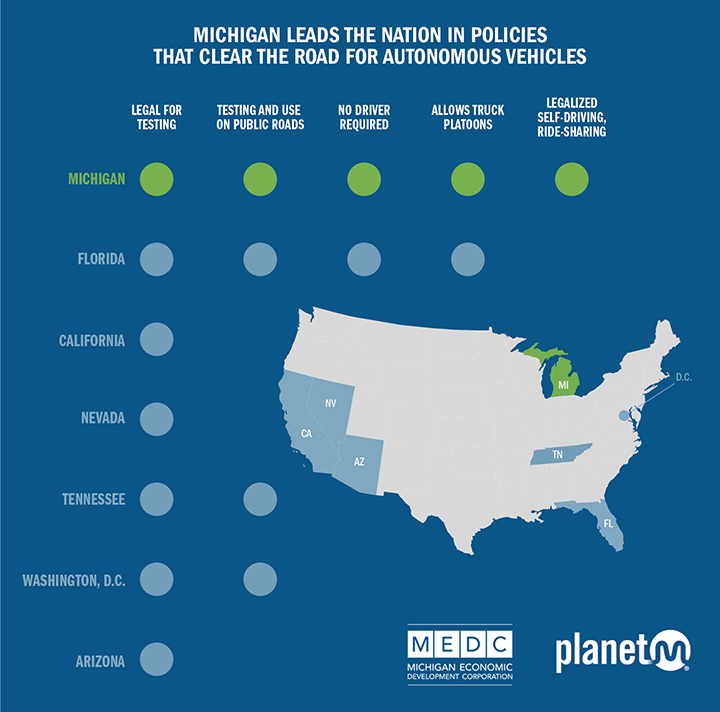 Michigan is a national leader in connected and automated vehicle projects, surpassing states like California, Florida and Nevada that have yet to establish more comprehensive laws regarding self-driving vehicle technology and their use on public roads. Among these projects is the state-of-the-art American Center for Mobility; the first phase of which is in development.
Located at the 335-acre historic Willow Run site in Ypsilanti Township, the center will serve as a research, testing and self-certification facility for self-driving and connected vehicle technologies that are being developed by private industry, academia and government. It is the second purpose-built facility in the state, the first being Mcity, a smaller proving ground that mimics real-world situations and is located in Ann Arbor on the University of Michigan's campus.
"By creating a more in-depth framework for how self-driving vehicle technology can be researched, tested and used, we're building a structured plan that takes into account the needs of private industry looking to invest in research and the development of this technology," he said.