Officially, the U.K.'s departure from the EU will not commence until Article 50 of the Treaty of Lisbon is triggered. This Article gives any EU member the right to quit unilaterally, and outlines the procedure for doing so. After triggering Article 50, the U.K. has two years to finalize negotiations – although many economists believe negotiations could potentially take longer than this and any extension to this two-year period would need to be agreed with existing EU members.
Once set in motion, Brexit cannot be stopped except by unanimous consent of all member states and any deal must be approved by a "qualified majority" of EU member states and can be vetoed by the European Parliament.
Theresa May, the U.K.'s new Prime Minister, has said she would not trigger Article 50 before the end of this year. According to Mrs. May, "Only the U.K. can trigger Article 50 and in my judgment, we should only do that when there is a clear view about what new arrangements we are seeking with our European neighbors. In the meantime, during the negotiations that will follow, there will be no change to people's rights to travel and work and to the way our goods and services are traded or to the way our economy and financial system is regulated."
It cannot be denied that Great Britain will experience near and mid-term costs as it rewires its economy, but there are good reasons to believe that both the United Kingdom and European Union will make the new arrangement work as it is in all parties' interests to protect their important trade and investment links and the U.K. will have more freedom to expand its wider international business relationships.
On a positive note, when negotiating post-Brexit trade deals, the U.K. will not need to compromise with other EU countries – gaining agreement from 27 countries with disparate economies and ambitions has often proved challenging for the U.K. On the other hand, the U.K. will have to take on the cost of hiring civil servants to rebuild its capacity to undertake trade negotiations. More importantly, since the U.K. is a smaller market than the EU, it may have less bargaining power in trade negotiations than the EU does as a bloc.

In the short term, the vote for the U.K. to leave the EU has meant that sterling has become weaker against both the Euro and U.S. dollar, meaning that exports from the U.S. and Eurozone into the U.K. are more expensive. However, even without Brexit, history has shown currency fluctuations take place regularly and markets have a way of re-balancing themselves over time. The speedy appointment of a new U.K. prime minister and team has already helped confidence and started to stabilize sterling against other currencies and the initial shock that Brexit had on international stock markets.

Until Article 50 is triggered and the two-year clock has counted down and the U.K. has officially left the EU, all existing trade agreements will remain in place, so there is no need for Michigan companies to worry about imminent changes. By that time, it is hoped that new/improved agreements will be in place with the U.S.

The UK government and key positions post-Brexit
The prime minister on "Brexit Day," David Cameron, a firm "Remain" campaigner, resigned his position following the Brexit vote, and the new prime minister, Theresa May was elected swiftly and has already built a team to negotiate the U.K.'s unprecedented divorce from the EU while it works to preserve its relationship as two separate units that see value in a European identity and close co-operation.

Theresa May is a measured and well-respected Politician who has been the U.K.'s home secretary since 2010. Her newly appointed government team contains experienced politicians from both the "Remain" and "Brexit" factions of the Conservative party and since her popular appointment, there is a growing feeling of optimism in the U.K. across all political parties and perhaps more importantly, within U.K. businesses, the Bank of England, and the public at large.

Mrs May is an experienced politician who is a known quantity in Brussels. She may also gain a more sympathetic hearing from other EU leaders given that she campaigned on the side of 'Remain' and may thus be in a better position to "negotiate a deal." There is no doubt that she will have her work cut out, as the difficult task of balancing the U.K.'s national interest with those of other EU members will take time to evolve. The U.K. was a major player and net contributor to the EU, meaning some EU members are now worried they will be forced to pay more for their membership. It is worth noting that several other European countries, including France, the Netherlands and Sweden, have indicated their desire to vote on their EU membership and it may be that the U.K. is just the first country to offer its citizens a referendum.

Theresa May has appointed David Davis as secretary of state for exiting the EU. He and his team will be at the forefront of the very detailed task of unraveling the EU rules and regulations. Mr Davis, a long-time Eurosceptic, is an experienced politician whose political career includes posts as shadow secretary of state for the Office of Deputy Prime Minister (2002-2003) and shadow home secretary (2003-2008). Prior to becoming a politician, he studied molecular science/computer science at Warwick University followed by an M.A. in business from the London Business School and he has studied at Harvard. He worked for 17 years at a FTSE 250 company.

Liam Fox is the newly appointed secretary of state for foreign trade. Dr Fox is a Scot, who studied medicine at the University of Glasgow Medical School. He has been a GP and a former civilian army medical officer. He has had a 20-year political career, which includes roles as under secretary of state for foreign affairs (1996-1997), shadow constitutional affairs spokesperson (1998-1999), shadow secretary of state for health (1999-2003), chair of the conservative party (2003-2005), shadow foreign secretary (2005), shadow secretary of state for defense (2005-2010) and secretary of state for defense (2010-2011).

Boris Johnson (Alexander Boris de Pfeffel Johnson) has been appointed as foreign secretary, to the surprise of many. Born in New York City to wealthy upper-class English parents, Johnson was educated at the European School of Brussels, Ashdown House School, and Eton College. He studied classics at Balliol College, Oxford, where he was elected president of the Oxford Union in 1986. Beginning his career in journalism at The Times, he later became the Daily Telegraph's Brussels correspondent, with his articles exerting a strong influence on growing Eurosceptic sentiment among the British right wing. He was assistant editor from 1994 to 1999 before taking the editorship of The Spectator from 1999 to 2005. He has held a variety of shadow posts with the conservative party.

Whilst he was a very popular London mayor, his somewhat eccentric behavior and comments have caused a degree of consternation amongst people of a more sober persuasion. However Johnson's demeanor often camouflages his strong intellectual abilities. Since his appointment, senior European politicians have made little effort to hide their negative feelings for Johnson, whom they blame for Britain's vote to leave the EU. Their anger is fueled by the widespread perception that he cynically lied to the British public about Brexit and dodged responsibility in the immediate aftermath by pulling out of standing for the role of prime minister after the Brexit result. Boris will need to bring his "A" game to his new role if he is to pacify his doubters.
UK/US relationships
Whilst negotiations are taking place within Europe, individual trade negotiations will take place with other international trade partners, including the U.S. It should be re-iterated to Michigan companies that nothing – if anything – is likely to change for at least two years after Article 50 is triggered.
The U.S. and U.K. are bound by history, culture, trade, democratic values and shared interests – not to mention language. There is every reason to believe Washington and London will work through all bilateral issues that arise, including new trade arrangements. The newly appointed foreign secretary, Boris Johnson has already said, "The United States of America will be in the front of the queue." The quip was a play on U.S. president Barack Obama's suggestion during the EU referendum that the U.K. will "go to the back of the queue" for trade deals if it voted to leave the bloc. Since that time, President Obama appears to have softened his stance, preferring to comment on the special relationship between our two countries. This pro-negotiating stance has now been echoed by both Hillary Clinton and Donald Trump as the U.S. is about to go to the polls to vote in its own new president.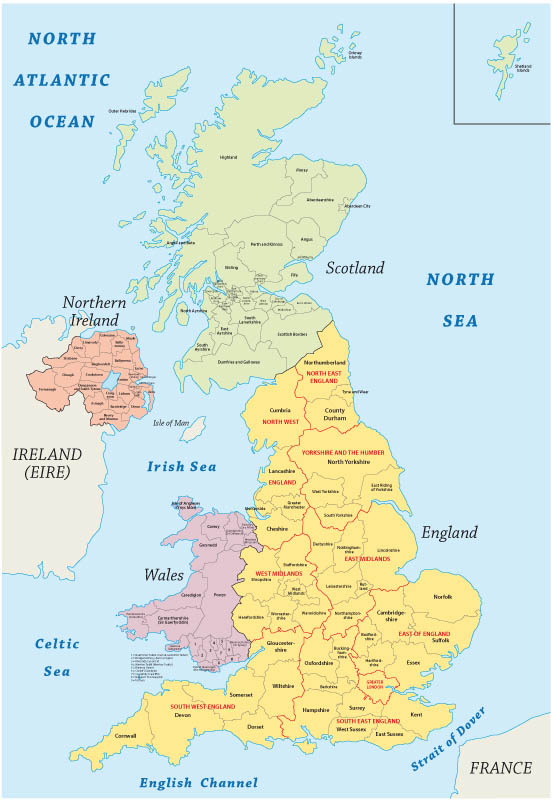 According to Tim Smith of Investopedia, companies in the U.S. across a wide variety of sectors have made large investments in the United Kingdom over many years. American corporations have derived 9 percent of global foreign affiliate profit from the United Kingdom since 2000. In 2014 alone, U.S. companies invested an aggregate total of $588 billion into Britain. Output of U.S. affiliates in the United Kingdom was $153 billion in 2013. The United Kingdom plays a vital role in corporate America's global infrastructure from assets under management, international sales and research and development (R&D) advancements to name but a few areas.

U.S. companies have viewed Britain as a gateway that provides exposure to the broader European Union. The biggest problem facing the U.S. and U.K. business relationship is likely to be that of uncertainty and the possibility of U.S. and U.K. businesses pressing the pause button whilst the implications of Brexit unfold. However, companies will not suddenly cease manufacturing and exporting, and U.K. companies have made it very clear that they are open for business.
Economists on both sides of the pond have differing opinions on Brexit and whilst there is no doubt there will be a period of uncertainty and tough re-negotiations, the U.K. is determined to make Brexit work and maintain and hopefully improve trading relationships with its international partners – including companies in Michigan.
Philip Hammond, the newly appointed chancellor of the Exchequer, commented that Brexit has shaken confidence and caused many businesses to delay investment decisions that they were making. He said the government now needed to "send signals of reassurance about the future as quickly and as powerful as we can." Britain is leaving the EU - it is not quitting the world.

The U.S. is the largest single destination for U.K. exports, and the U.K. is America's largest trading partner in Europe so whilst Britain's decision to leave the EU clearly presents economic challenges, the U.K. government now aims to do everything it can to make the U.K. the most attractive place in the world to do business.

Britain and the U.S. have been at the forefront of open trade in the last 200 years and pursuing a stronger relationship with its biggest trading partners is now a top priority.

Subsequent to Brexit, at the Farnborough Air Show a new U.K. government partnership with Boeing was announced, involving a contract to buy nine new P8 maritime patrol aircraft, additional aerospace research and development spending and new jobs in Britain.

Boeing and the U.K. government intend to work together to build a new 100-million-pound ($129 million) P-8A operational support and training base at RAF Lossiemouth in Scotland, creating more than 100 new jobs. The statement said Boeing had confirmed it would create 2,000 new jobs in Britain and increase its research and development spending, although no further details were given about those elements of the partnership.

Separately, the statement announced a further 365 million pounds' ($471 million) worth of aerospace research and development, to be jointly funded by industry and the government.

"These are part of the work of the aerospace growth partnership which will publish a new strategy at Farnborough setting out plans to maintain the U.K. aerospace sector's leading position," the statement said. "This includes a new supply chain competitiveness charter signed by 11 major companies across the aerospace sector."

Whatever uncertainties the U.K. faces, the U.K. government wants the message to go out loud and clear: the U.K. will continue to lead the world in both civil and defense aerospace.

In conclusion - whilst the U.K. has some bumpy negotiations ahead, Great Britain has a strong economy and will continue to have a transparent, open and fair trading relationship both with its European friends and allies, and with the U.S., including the desire to foster the close relationships it has built with Michigan and its companies.

Rest assured, the Michigan U.K. trade office will continue to work tirelessly to support Michigan companies looking to do business in the U.K. and the team will be happy to offer any advice or assistance required. It is business as usual as far as the U.K. is concerned – Keep Calm and Carry on Trading.

NOTE: This report was prepared by the Michigan Economic Development Corporation United Kingdom Office.