LG Chem's lithium-ion batteries gives charge to battery industry
As automakers increasingly utilize electric drivetrains to address tightening fuel economy regulations, a recent report from Navigant Research predicts that the global market for lithium ion batteries for vehicles is anticipated to total $221 billion from 2015 to 2024.
If the trend holds true, growth opportunities are expected for Michigan's advanced battery sector, including LG Chem.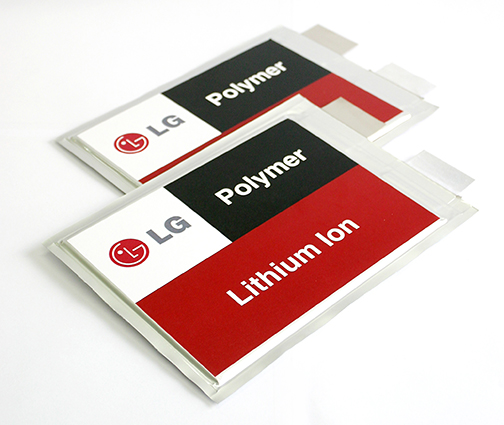 Powering the all-new 2017 Chrysler Pacifica Hybrid minivan – the first electrified minivan to come to market – is a 16-kilowatt-hour lithium-ion battery pack system that was engineered in Troy and built in Holland by LG Chem.
"It's etched in our corporate plan that when it comes to where we'll locate our North American engineering and manufacturing facilities for the automotive industry, the answer is always Michigan – done," said Denise Gray, president and CEO of LG Chem Power Inc., which provided the engineering for the battery pack and controls.
Headquartered in Korea, LG Chem is one of the world's largest makers of lithium-ion batteries. Aside from its engineering facility in Troy, LG Chem also has a manufacturing site in Holland, which has been a supplier of battery technology for multiple General Motors Co. vehicles, including the first- and second- generation Chevrolet Volt plug-in hybrid and the plug-in hybrid version of the Cadillac CT6.
With an estimated range of up to 30 miles on electricity only and able to achieve an estimated 80 mpg-equivalent in the city, the Pacifica Hybrid's battery pack may be fully charged in as little as two hours using a 240-volt plug-in system. It becomes a part-time electric vehicle, like a conventional hybrid, once the battery's charge has reached a certain level.
As Michigan is the birthplace of GM, Ford Motor Co. and FCA US, it makes sense for LG Chem to have a footprint in the state, but their presence here is more than just that, according to Gray.
"You also have a large population of other companies and suppliers that touch the industry, and if you're recruiting engineers, the population of Michigan people who have those skills is higher than anywhere else in the United States," Gray said. "By being located in Michigan, you have access to people who are seeking employment in the industry and you're surrounded by great universities who serve as the talent pool for those employees."
The company's initial foray into operating Michigan facilities for lithium-ion batteries began in 2000 when a small LG Chem team out of Colorado Spring, Colorado, moved to Troy to launch its engineering center. Then, in 2010, LG Chem broke ground on its Holland plant.
"It's just a mecca for a number of different reasons and allows us to be right in the center of all this activity," she said.
Playing a large part in the support of these facilities including assistance with financing, was the Michigan Economic Development Corporation.
Advanced technologies take time and come with a lot of upfront costs, not just securing the manufacturing and engineering facilities to support the work, but the years spent developing the battery system and then waiting to become part of an automaker's production program.
"I have to give my accolades to the MEDC," Gray said. "They've been walking along the way with LG Chem, supporting not just us, but our customers who want to use these alternative propulsion systems."
For the MEDC, making certain Michigan is leading the way with advanced auto technology is a priority. The MEDC has been executing an advanced battery strategy for nearly ten years, working with local and national experts to attract and retain companies in the sector, like LG Chem, through various forms of support and the automotive ecosystem that only Michigan can offer.
"Michigan is the automotive industry and developing the next-generation of vehicles that run on alternative propulsion systems means having world-class facilities and companies," said Kevin Kerrigan, senior vice president of the MEDC Automotive Office. "We're committed to keeping Michigan the place where advanced vehicle technologies like lithium ion batteries are engineered and manufactured."
Contact Us