March celebrates bountiful food and agriculture industries in Michigan
"Michigan's food and agricultural businesses have always been a major part of our economy and they are continuing to play a large role in the state's comeback," said Gov. Rick Snyder. "There is a tremendous opportunity for these companies to take a national leadership role in research and development, food processing, and exports from Michigan."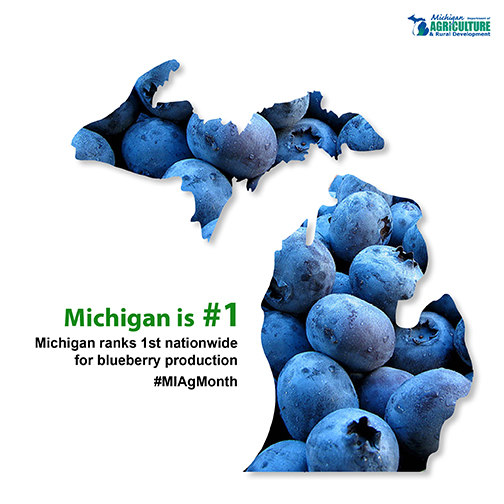 From the picturesque wineries amid the rolling landscape of northwest Lower Peninsula to the expansive farms of mid-Michigan to the flat terrain of the Thumb and slopes of state's southern border, Michigan's agribusiness evokes a compelling portrait of the ongoing progress of one of the Great Lake state's largest and most profitable industries.
Collectively, the eclectic assemblage of (commodity, dairy, cattle, hog, turkey) farmers, meat processors, wine-makers, microbrewers, and fresh-food enthusiasts provide an impressive mosaic and diverse representation of those behind the state's promising agribusiness future.
In total, approximately 52,000 farms throughout the state generate more than $100 billion in economic business with Michigan leading the nation in the production of blueberries, cucumbers, squash, tart cherries, four varieties of dry beans, and 12 assortments of flowers.
In March, the state celebrates a thriving food and agriculture business with a range of events and public awareness campaigns around the fertile land of the Mitten, which boasts the second most agriculturally diverse state with more than 300 commodities.
"Michigan's food and agricultural businesses have always been a major part of our economy and they are continuing to play a large role in the state's comeback," said Gov. Rick Snyder. "There is a tremendous opportunity for these companies to take a national leadership role in research and development, food processing, and exports from Michigan."
The state's natural resources are critical to the success of the agribusiness industry. Indeed, the diversity of the food grown in Michigan, access to water, and the range of microclimates make the state a unique environment for all facets of the food and agriculture chain."
"Not only is March a great time to thank our farmers, it's also a time to look at the abundant business and career opportunities," said Jamie Clover Adams, director of Michigan Department of Agriculture and Rural Development. "From skilled trades to technology-based careers to having your own food-based company, the possibilities are limitless."
MEDC provides catalyst for industry growth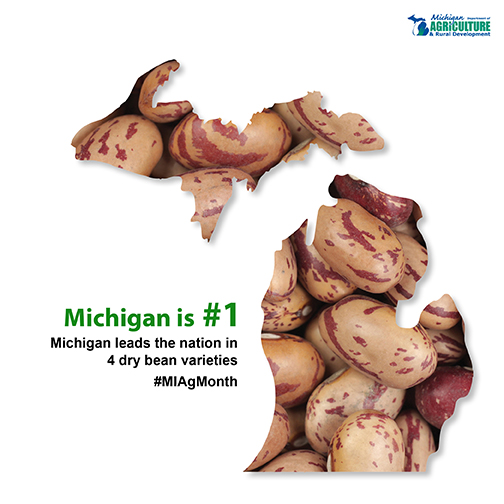 The Michigan Economic Development Corporation has served as a catalyst for the state's agribusiness community. MEDC was among the economic development team that attracted Clemens Food Group to Coldwater, where the pork-processing plant will stimulate a $255.7 million private investment and create a projected 810 jobs. And, last fall, as a result of economic incentives, Arauco announced a $325 investment and the expected hiring of 250 employees at its new particle-board plant in Grayling.
So diverse and layered is the state's agribusiness that it is interwoven in the Michigan's identity and culture. A visit to one of the state's many microbreweries is a prime example of entrepreneurship meeting natural resources.
From Detroit's Eastern Market to Flint's new Farmer's Market to Port Austin's congregation of farmers from the Thumb, Michiganders gather in the state's many public outdoor venues to support the fresh products and commodities. (Michigan is fourth in the nation for number of farmer's markets.)
Dramatic improvements in agricultural technology has led to a scientific analysis and better use of soil and crops. In Michigan, technological advances and improved efficiency in machinery has elevated the state's contribution to U.S. agricultural output, which represents about half of the world's corn, 10 percent of global wheat production and 20 percent of the world's beef, pork and lamb supply.
Michigan's agricultural economic development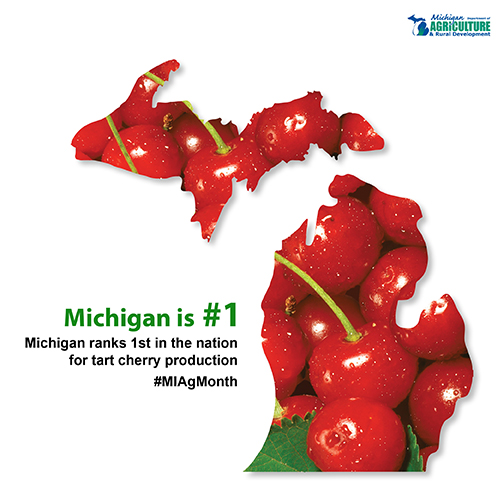 Here is a sample of the investments and projects that have boosted agribusinesses in the state:
➢ Clemens Food Group (Coldwater): 810 jobs and $255.7 million investment
➢ Pure Michigan Agriculture Summit (Grand Rapids) attracted 285 companies and led to new sales of nearly $1 million
➢ Aruaco (Grayling) announced $325 million private investment and the projected hiring of 250 employees at its new particle-board manufacturing plant
➢ Dairy Farmers of America ( Cass City) invested $40 million and created 25 jobs
➢ Continental Diary (Coopersville) invested $48.6 million and created 10 jobs
➢ County of Marquette received a grant to study viability of establishing a USDA meat processing plant in Upper Peninsula
By the numbers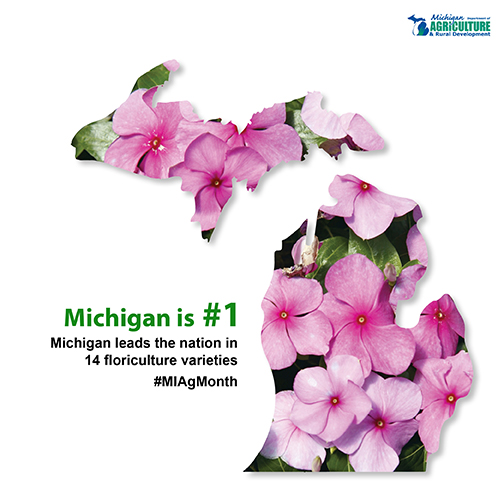 ➢ $101.2 billion food/agriculture industry value
➢ 51,600 Michigan farms
➢ 300 Commodities: No. 1 in the nation in production of blueberries, cucumbers, squash, tart cherries, four varieties of dry beans, and 12 varieties of flowers.
➢ Michigan agricultural exports continue to grow and now total over $3 billion dollars and support more than 26,000 jobs.
➢ Major export products include soybeans, dairy, corn, fresh and processed fruit, and other plant products.
➢ Top export markets are Canada, Japan, Mexico, China, and South Korea.
➢ 119 Michigan wineries, a 40 percent increase over the last four years
➢ Michigan among the CNN "Top Ten Up-and-Coming Wine Regions of the World"
➢ In 2015, Michigan wines earned more than 500 national competition awards
➢ Michigan wineries annually produce more than 2 million gallons of wine
➢ Bonobo Winery (Old Mission Peninsula, Traverse City) has opened 11 new wineries that are recognized by the Grape and Wine Industry Council
Did you know?
➢ Michigan farmers produce 300 different types of food and agricultural products
➢ Michigan Sugar Company, the only sugar processor in the state, processes sugar for Pioneer, Big Chief, and more than 20 other private labels.
➢ Michigan ranks first in the nation for tart cherry production, and 4th for sweet cherries.
➢ Michigan ranks first in the nation for the production of low fat ice cream mix, but Michigan dairy farmers also contribute to other products such as Hudsonville ice cream, Kraft cheese, Yoplait yogurt, Michigan Made cottage cheese, and Country Fresh sour cream.
➢ Michigan is first in the nation for production of dry black beans, cranberry beans, and small red beans and second for production of all dry beans.
➢ Michigan is the nation'sleading producer of potatoes in potato chip processing. Better Made Chips, which just turned 85, are a favorite Michigan brand. We like taking a bag of chips with us on the boat, or in the camper in the summer.
➢ Michigan has over 100 commercial wineries, and ranks first in the nation for production of Niagara grapes and eighth for wine grape production.
➢ Nursery and perennial plants are the second largest agricultural commodity group in Michigan.
➢ Michigan egg farmers supply all the eggs to McDonald's restaurants east of the Mississippi River.
➢ Michigan is No. 1 for production of blueberries.
➢ Michigan supplies 3 million Christmas trees annually to the national market. Real Christmas trees are so beautiful! I love driving past Christmas tree farms in the winter months.
➢ Michigan slices more apples than any other state for use in pies
➢ Michigan is fourth in the nation for farmer's markets, supplying fresh farmer products to Michiganders every week.
For more information: Michigan Department of Agriculture & Rural Development
Contact Us