A global mining equipment company based in Bangor, Michigan, shares its products and expertise across the world with the help of MEDC's International Trade services
Based on Bangor, Michigan, Getman Corporation is a global supplier of mobile equipment with a storied history of providing support and innovation to the underground mining industry. Getman leverages over 60 years of experience in the global mining industry to produce exceptional products that provide customers with dependability, safety, and efficiency that is unrivaled.
The company began in 1954 in South Haven as Getman Brothers' Construction Company, which found success with its small, motorized wheelbarrow, the Scoot-Crete. Used to transport concrete for construction projects such as parking ramps and roads, the company's Scoot-Crete was also instrumental in the construction of the Mackinac Bridge from 1954-1957.
When a Colorado uranium miner modified Getman's Scoot-Crete for use in underground mines, the machine grew in popularity for mining applications; in the late 1950s, a new adaptation of the Scoot-Crete became one of the first trackless diesel-powered underground product lines.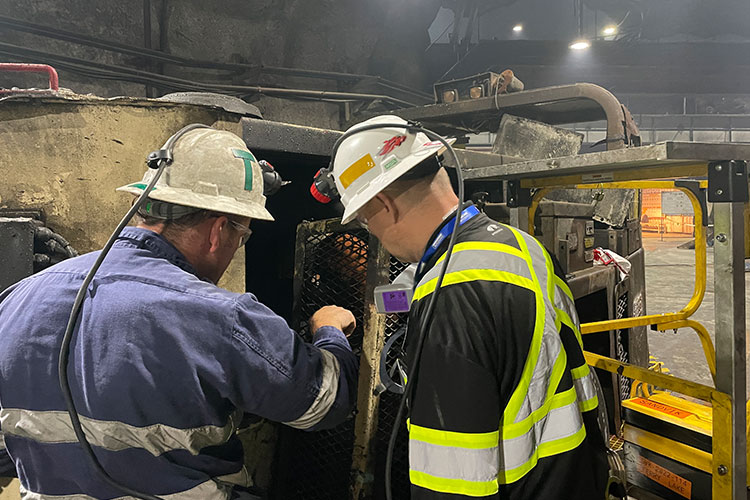 During the 1960s and 70s, Getman expanded its range of underground mining machines, creating the first rubber-tired drill jumbo carrier, the first Explosives Charger and the first Mechanical Scaler. The company relocated to its current headquarters in Bangor in 1980 and began expanding into new international markets. An increase in global demand in the late 2000s and early 2010s led to an expansion of the Bangor facility and a new Kalamazoo facility, which opened in 2013.
To continue its international growth and presence in the global mining industry, Getman began working with the Michigan Economic Development Corporation (MEDC) International Trade team in 2017. Getman receive MI-STEP funding from 2017-2019 for sales trips to Finland, Australia, South Africa, Zambia, Mexico and Indonesia.
In addition to international sales trips, Getman utilized MI-STEP resources to fund the translation of their materials to better penetrate certain target markets and make sure potential customers understand their products. After Getman was awarded a MI-STEP grant in Fall 2019 to fund the translation of their manuals to Spanish for customers in Mexico, the company reports significant increases in facilitated export sales to Latin America and Mexico since 2020.
"The underground mining environment is a challenging one and safety is a key component of our mission," said Chris Warner, product manager at Getman. "Having accurate translations of our manuals in the native language of our customers is critical, as is traveling to these locations to ensure the machine is in good working order after shipment. In addition, we go on-site to train both the operators and service personnel to ensure the machines are used and maintained correctly."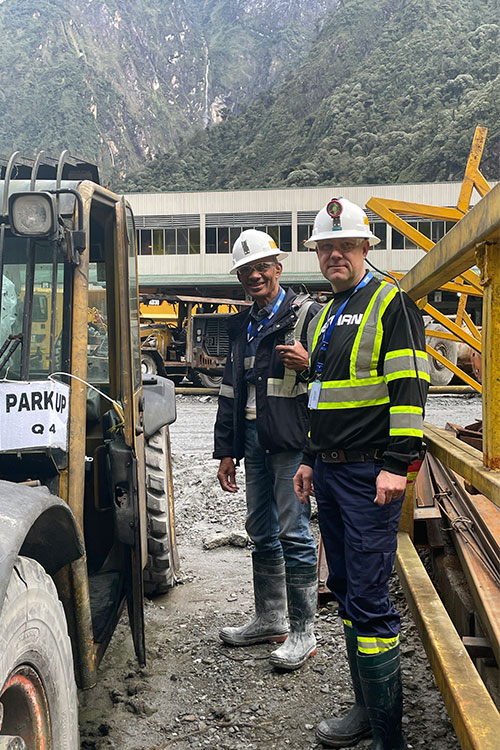 In recent years, Getman has grown its global presence to include many key mining markets, including Africa and Latin America (including Mexico), in addition to many of its long-term international markets such as North America and Indonesia thanks to the relationships built during MI-STEP-funded sales trips.
"Underground mines are located all over the world in a number of different environments, from under cities to the most remote reaches of the planet," said Warner. "The MI-STEP grants have enabled sending our personnel to those remote locations such as Indonesia and Mongolia to make sure our customers there have the best support available."
In 2023, Getman applied for an additional MI-STEP grant to translate new materials to Indonesian and Spanish, with the hope of securing new purchase orders and earning additional sales by September 2023.
"Through working with the MEDC's International Trade team, Getman has been able to confidently promote and sell our machines to new customers all over the world," said Warner. "Their support has been crucial to our ability to support these machines in the field."
Looking toward the future, Getman plans to continue playing a leadership role in the global mining industry, while also helping to support the EV revolution.
"As technology continues to advance rapidly, there is an ever-increasing need for materials and the equipment needed to safely extract and responsibly process these materials," said Warner. "A relevant example is electric vehicles. The materials needed to support the EV revolution are in short supply, and a monumental effort is underway to bring these materials to market. Getman is a key part of this effort, and we even have plans to convert our machines to electric power as well."
Doing business internationally doesn't have to be a foreign concept. Learn how Michigan companies can go global with the help of MEDC's International Trade services at https://www.michiganbusiness.org/services/international-trade/.