Governor Whitmer Appoints State Historic Preservation Officer
Thursday, August 10, 2023
LANSING, Mich. - Today, Governor Gretchen Whitmer announced the appointment of Ryan Schumaker as the State Historic Preservation Officer.

"Ryan brings a wealth of experience to the State Preservation Office, and I look forward to working with him to make communities across the state better places to live, work, and invest," said Governor Whitmer. "Our state has a rich past and we are making strides to build on our legacy while writing the next chapter of our story. I look forward to the work Ryan and the preservation office staff will continue to do to uplift historic places and ensure they last for future generations to enjoy."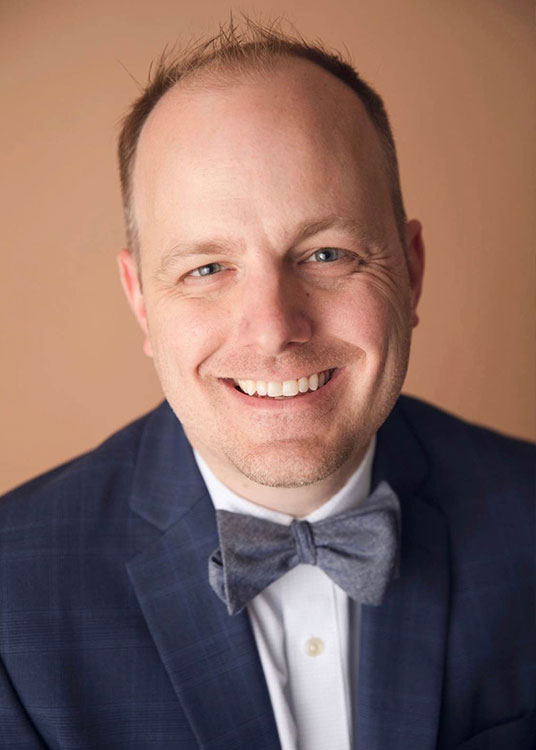 Ryan Schumaker, of Tecumseh, most recently served as Architectural Historian Team Leader for The Mannik & Smith Group, Inc. He has also worked for the City of Detroit as Deputy Director and Grant Coordinator for the Historic Designation Advisory Board, where he successfully applied for and was awarded three National Park Service grants to document and preserve the history of underrepresented communities. Schumaker previously worked for the City of Detroit's Housing & Revitalization and Planning & Development departments leading its administration of Section 106 of the National Historic Preservation Act reviews for the City's U.S. Housing & Urban Development funding.
Schumaker holds a Master of Science in Historic Preservation Planning from Eastern Michigan University and a Bachelor of Arts in Public History from Western Michigan University. He is currently a member of the National Trust for Historic Preservation and a federally certified (36 CFR Part 61) Architectural Historian.

Schumaker will serve for a term commencing September 5, 2023 and expiring at the pleasure of the Governor. This appointment is not subject to the advice and consent of the Senate.

"I am honored and excited to be appointed by Governor Whitmer to take on the role of State Historic Preservation Officer," said Schumaker. I look forward to working with the talented staff at the SHPO in providing assistance to communities across Michigan in the identification and preservation of important buildings, structures, landscapes, and archaeological sites that tell the history of all peoples who have called Michigan their home. I also look forward to collaborating with the other divisions within MEDC to use historic preservation as a tool to help drive economic development across the state."

"Ryan brings a tremendous track record in historic preservation, development and public and customer service that will be incredibly valuable in leading the team and initiatives at Michigan State Historic Preservation Office, while also continuing to facilitate and seek out innovative new ways we can leverage our historic assets to benefit communities across the state," said Michele Wildman, Chief Incentives Officer at the Michigan Economic Development Corporation. "We look forward to welcoming Ryan to SHPO and Team Michigan as we focus on supporting the people, places and projects – often historic – that will grow economic opportunity across our state."

The State Historic Preservation Officer is appointed by the governor to administer the State Historic Preservation Office and Michigan's historic preservation program in compliance with 36 CFR § 61.4, including the employment of a professionally qualified staff. Executive Order No. 2019-13 transferred the State Historic Preservation Office from the Michigan State Housing Development Authority to the Michigan Strategic Fund.
About Michigan Economic Development Corporation (MEDC)