Michigan State Historic Preservation Office Awards Historic Preservation Grants to Five Michigan Communities
LANSING, Mich. – The State Historic Preservation Office (SHPO) has awarded $200,000 in grants to five Michigan communities, the Michigan Strategic Fund announced today. The grants represent awards from the federal Historic Preservation Fund (HPF)—Certified Local Government (CLG) program administered by the SHPO and will benefit local preservation and community planning goals in Calumet, Charlevoix, Muskegon, Ypsilanti, and Washtenaw County.
"The CLG program provides a foundation for communities to celebrate, plan for, and invest in their historic and cultural assets as part of broader community and economic development activities," said Deputy State Historic Preservation Officer Martha MacFarlane-Faes. "This year's recipients represent the diversity of communities in the CLG program, and we look forward to working alongside them in their efforts to build on local preservation initiatives."

The Certified Local Government program is a partnership among local, state, and national governments focused on promoting historic preservation at the local level. The National Park Service administers the program in coordination with the State Historic Preservation Office. Participation in the program, which is open to any community willing to meet basic program requirements, makes a community eligible for specialized technical assistance and programming from the SHPO.

Participation in the CLG program also makes a community eligible for annual grants provided by the U.S. Department of the Interior and administered by the SHPO. These grants may be used for a variety of preservation activities, such as historic resource surveys, National Register of Historic Places nominations, educational and heritage tourism initiatives, pre-development plans and studies, and rehabilitation of certain historic properties.

This year's grant recipients include:

Village of Calumet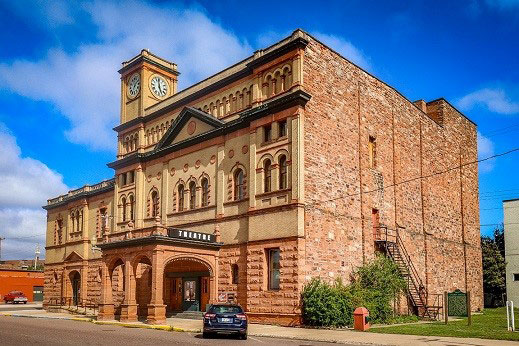 The village of Calumet, in partnership with the Calumet Theatre Company, is receiving a grant to rehabilitate the heating system of the Calumet Theatre and Village Hall, which has been without adequate heat for several years. Making the heating system fully operational will prevent deterioration in the building, which is part of the National Historic Landmark Calumet Historic District, and allow the village to move forward with phased preservation efforts in the rest of the building.

"The village of Calumet is very excited to work in partnership with the Calumet Theatre Co and the State Historic Preservation Office through the Certified Local Government program," said Calumet Village Manager Megan Haselden. "With funding from SHPO, we will be able to restore the heating system which serves the Calumet Village Hall and Calumet Theatre. This restoration will allow us to gather the community for more cultural events during the long UP Winters, maintain the building's historic elements, and will be a catalyst for the ongoing restoration and rehabilitation of this historic building, truly a jewel of the Keweenaw."

City of Charlevoix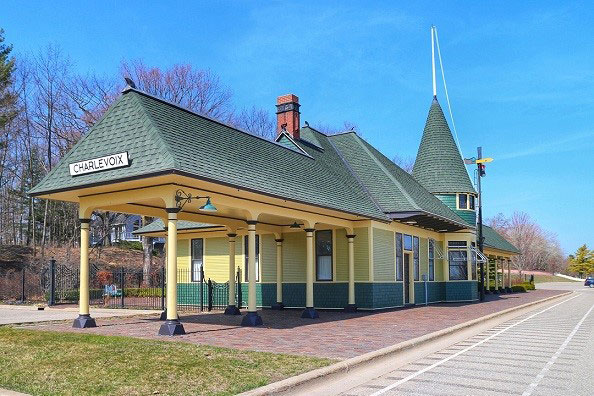 The city of Charlevoix, in partnership with the Charlevoix Historical Society, is receiving funding to replace the deteriorated roof on the former Chicago and West Michigan Railroad Charlevoix Station, which is listed in the National Register of Historic Places and also a local historic district. The project will build on efforts over the last several years by the historical society to restore the depot to its original character and help ensure the future of this community asset.

"Receiving this funding is such a big deal as the Charlevoix Historical Society wraps up a multi-year restoration of the Charlevoix Depot that started back in 2018 when they returned the building to its original color scheme," said Charlevoix Downtown Development Authority Executive Director Lindsey Dotson. "This project has made one of Charlevoix's most iconic historic buildings even more breathtaking and this grant will allow for some extra special touches that weren't possible before."

City of Muskegon




The city of Muskegon is receiving funding to hire a conservator to complete conservation work on five nineteenth-century bronze and granite monuments in Hackley Park, which is listed in the National Register and serves as a focal point for many community events. The conservator will also train city staff on best practices in monument conservation.

"The monuments in the historic Hackley Park area are important to our local and national history," said city of Muskegon Public Works Director Dan VanderHeide. "Muskegon is grateful for the assistance the CLG grant will provide as part of our efforts to preserve these community assets."

City of Ypsilanti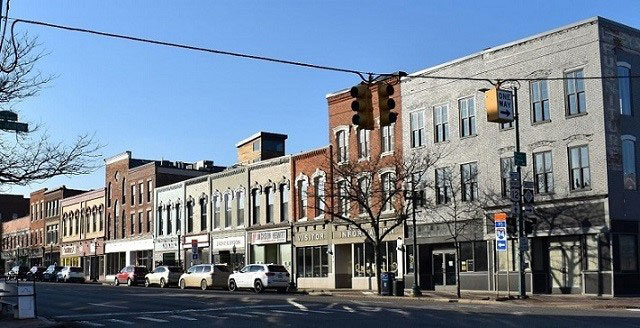 The city of Ypsilanti is receiving a grant to hire a qualified historic preservation consultant to complete a historic resource survey for the Ypsilanti Historic District, which is both a local and National Register historic district. The update will better enable city staff and historic district commissioners to assist property owners and provide updated documentation for property owners who may wish to access historic preservation incentives such as the state and federal historic preservation tax credits.

"The city of Ypsilanti is very pleased to receive this grant to resurvey our historic district. Ypsilanti is proud of our historic city and our historic district was established in 1978," said Ellen Thackery, preservation planner for the City of Ypsilanti. "Now, we need to update our documents so we can continue to make the best decisions to preserve these places for the future, and this grant is crucial to our efforts."

Washtenaw County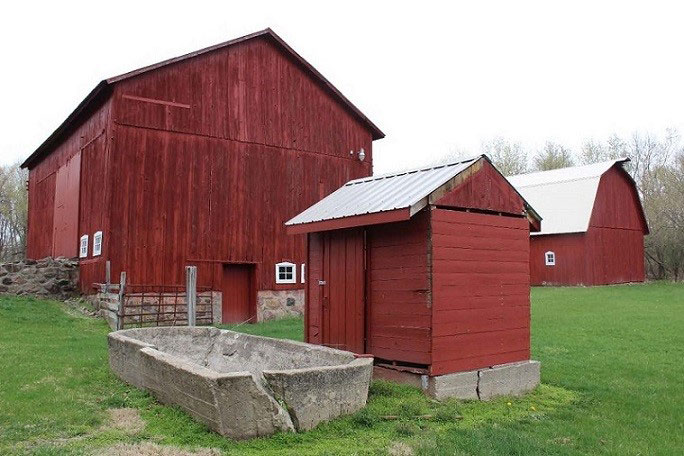 Washtenaw County's funding will build on previous efforts to identify important historic resources in Northfield Township and to nominate them to the National Register, which both celebrates the history of these places and makes them eligible for certain preservation incentives. The grant will be used to hire a qualified preservation consultant to prepare a context for the diverse resources in Northfield Township and to nominate up to four properties.

"Washtenaw County looks forward to continuing survey in Northfield Township alongside Northfield Township Historical Society," said Melinda Schmidt, historic preservation specialist for Washtenaw County. "The historical society has been working diligently to document local agricultural and social history, and this project will contribute to their efforts."

CLG grants are awarded annually on a competitive basis. Eligible applicants include Michigan's 41 CLG communities, which may partner with a non-profit organization or other public entity. The State Historic Preservation Office welcomes innovative proposals that promote historic preservation. For more information on the CLG program and funding opportunities, visit http://www.michigan.gov/CLGgrants.
Federal Credit
This material was produced with assistance from the Historic Preservation Fund, administered by the National Park Service, Department of the Interior under Grant Number P23AF01073. Any opinions, findings, and conclusions or recommendations expressed in this material are those of the author(s) and do not necessarily reflect the views of the Department of the Interior.

This program receives Federal financial assistance for identification and protection of historic properties. Under Title VI of the Civil Rights Acts of 1964, Section 504 of the Rehabilitation Act of 1973, and the Age Discrimination Act of 1975, as amended, the U.S. Department of the Interior prohibits discrimination on the basis of race, color, national origin, disability, or age in its federally assisted programs. Michigan law prohibits discrimination on the basis of religion, race, color, national origin, age, sex, marital status, or disability. If you believe you have been discriminated against in any program, activity, or facility as described above, or if you desire further information, please write to:

Chief, Office of Equal Opportunity Programs
United States Department of the Interior
National Park Service
1849 C Street, NW, MS-2740
Washington, DC 20240

About the State Historic Preservation Office
Focused on the historic preservation of culturally or archaeologically significant sites throughout the state, Michigan's State Historic Preservation Office's main function is to provide technical assistance to local communities and property owners in their efforts to identify, evaluate, designate, interpret and protect Michigan's historic above- and below-ground resources. SHPO also administers an incentives program that includes state and federal tax credits and pass-through grants available to Certified Local Governments.
To learn more about the State Historic Preservation Office and the Certified Local Government program, visit https://www.miplace.org/historic-preservation/.
About Michigan Economic Development Corporation (MEDC)