Crowdfunding Campaign Launched to Save Ryan Street Gardens in Hancock
$6,000 goal to win matching grant through MEDC's Public Spaces Community Places initiative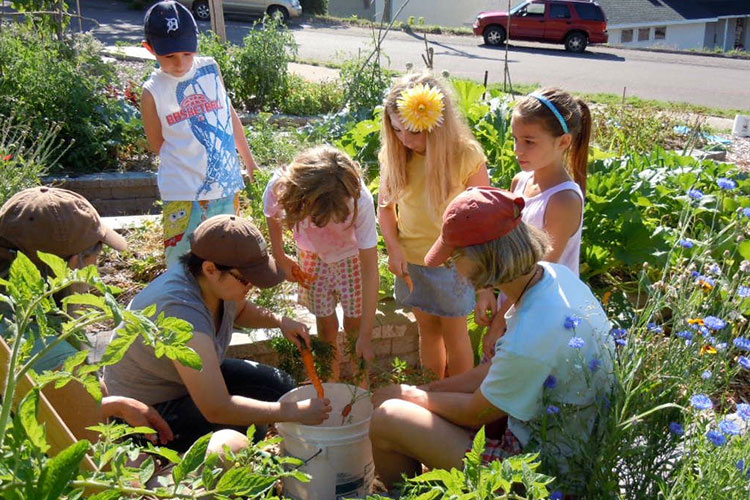 LANSING, Mich. – The Ryan Street Community Gardens in downtown Hancock will be preserved and secured through the anticipated success of a crowdfunding campaign, the Michigan Economic Development Corporation (MEDC) and city of Hancock announced today. The campaign is being offered through the Michigan-based crowdfunding platform Patronicity.

If the campaign reaches its crowdfunding goal of $6,000 by October 27, the project will win a matching grant with funds made possible by MEDC's Public Spaces Community Places program. For project details and to donate, please visit: patronicity.com/ryanstreet.

"This project will preserve a beloved community space, ensuring it remains public and accessible for residents and visitors alike to enjoy," said MEDC Regional Prosperity Managing Director Paula Holtz. "We are pleased to support and provide resources for this project through our Public Spaces Community Places program."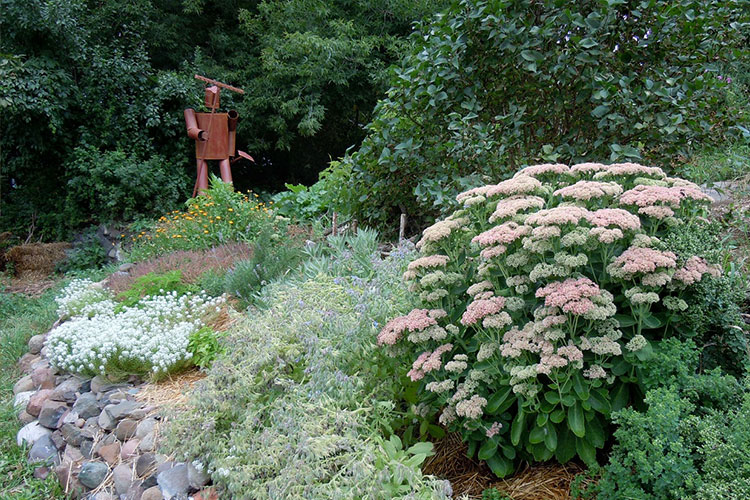 The Ryan Street Community Gardens (RSCG) was built on three lots of empty land on the first block of Ryan Street in downtown Hancock by a volunteer group. The City of Hancock is working with community partners to assist with retaining the community gardens for public use. This will allow RSCG to continue to provide educational opportunities, help feed more than 50 community members, and maintain the community space for all residents and visitors to enjoy. The RSCG provides educational and volunteer opportunities that build social networks in the neighborhood and this effort will preserve that impact as well as a community jewel.

"Please help us save Ryan Street Community Garden (RSCG) and preserve this beautiful landmark in downtown Hancock. Our land is in danger of being sold and your donation will enable us to become a City of Hancock Park," said RSCG Manager Mandy Lounibos. "RSCG will continue our mission of providing educational outreach and giving community members the opportunity to grow healthy, affordable, fresh vegetables for their households."

Public Spaces Community Places is a collaborative effort of the MEDC, the Michigan Municipal League, and Patronicity, in which local residents can use crowdfunding to be part of the development of strategic projects in their communities and be backed with a matching grant from MEDC. Communities, nonprofits and other business entities can apply at https://patronicity.com/puremichigan.

"The Michigan Municipal League is a strong supporter of placemaking projects happening around our state," said Dan Gilmartin, CEO and Executive Director of the League. "This preservation project will improve the human experience for generations to come in the Hancock community. This is what placemaking is all about."

On Aug. 21, a crowdfunding campaign was launched for the Soo Theatre Project in Sault Ste. Marie.

The Public Spaces Community Places initiative started in 2014 with MEDC providing matched funding of up to $50,000 for community improvement projects throughout Michigan. As of Aug. 10, 2023, MEDC has provided more than $11.8 million in matching grants. Since the launch of the program, 358 projects have been successful in reaching their goal, with more than $13.5 million raised from 67,117 individual donors. Communities have a 97 percent success rate in achieving their goals and earning matching funds.
About Michigan Economic Development Corporation (MEDC)