Gov. Whitmer Launches National Park Service Mobility Challenge Program
The National Park Michigan Mobility Challenge will solicit applications from mobility companies to develop solutions for four of Michigan's National Parks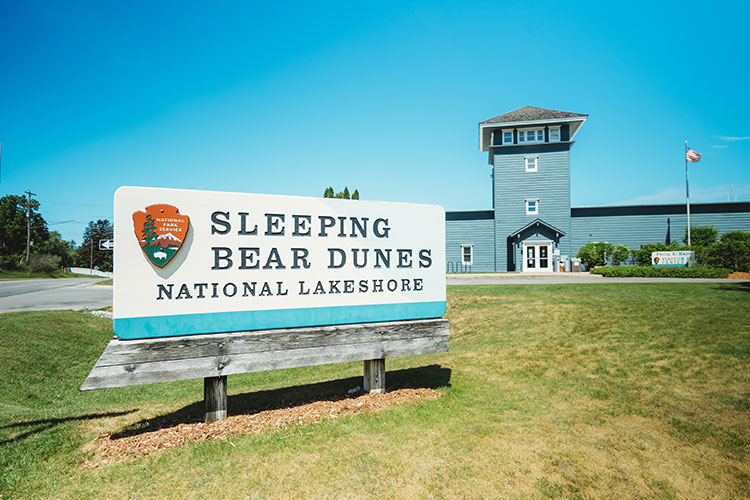 LANSING, Mich. – Today, Governor Gretchen Whitmer joined the National Park Service (NPS) to launch the National Park Michigan Mobility Challenge (NPMMC). The NPMMC is a Challenge issued to the global mobility industry to identify and deploy advanced mobility and electrification technologies in and around four of Michigan's five National Parks – Keweenaw National Historical Park, Pictured Rocks National Lakeshore, River Raisin National Battlefield Park and Sleeping Bear Dunes National Lakeshore. The State anticipates this Challenge will attract industry investment and talent from across the nation while improving accessibility and sustainability within Michigan's National Parks.

"Michigan's five National Parks receive 2.7 million visitors every year and generate $380 million in economic benefit, supporting thousands of jobs and local economies across the state," said Governor Whitmer. "The National Park Mobility Challenge will bring together the beauty of Pure Michigan and our state's cutting-edge mobility expertise to create safer, cleaner, and more accessible transportation infrastructure in and around our state parks. We will continue collaborating with the National Park Service to show how next generation transportation solutions can better connect residents and visitors to our beautiful state."

The NPMMC invites mobility companies and public agencies to propose solutions to one or multiple of the following Areas of Innovations the State identified as priorities within Michigan's National Parks:

1. Small-Scale Electric Shuttles and Automated Driving Systems (ADS): Multi-passenger transit services, such as small-scale electric shuttles (either human-operated or ADS-operated). These technologies provide visitors with a greater variety of transportation options, ease navigation in and around NPS sites, replace private motor vehicle trips, alleviate parking and roadway congestion in busy areas, improve access for persons with disabilities, and reduce the environmental impact of visitors' travel.
2. Multimodal Electric Charging Hubs: Integrated multimodal electric charging hubs in and around NPS gateway communities. With the advancement of electric mobility devices, the State and NPS will create more capacity for the public and fleet operators to charge their electric vehicles while traveling and recreating in Michigan's great outdoors.
3. Micromobility: Concepts that expand shared micromobility services that provide visitors with dynamic, enjoyable alternatives to motor vehicle trips. These technologies can facilitate both short, "last mile" trips from the campsite to the store or enable visitors without their own bikes to experience Michigan's trails on an all-day adventure.


Successful submissions will be evaluated for implementation, including through follow-up conversations with Michigan and NPS. Grant funding is available to support the most promising innovations, affording companies the opportunity to pilot their products and services in Michigan's world-renowned National Parks for the public's use, benefit, and enjoyment. Piloted projects are anticipated to relieve parking lot and roadway congestion, increase the availability of charging stations for electric mobility devices, or offer access to convenient alternatives to private motor vehicle travel. NPS and the State will evaluate these pilot projects to help inform possible long-term deployments of similar technologies in recreational settings throughout the State, as well as at National Parks in other states.

"This Challenge is an unparalleled opportunity for Michigan's brightest mobility-makers to pilot, demonstrate, and evaluate solutions that address some of the critical transportation challenges that visitors to Michigan's National Parks face," said Kathryn Snorrason, Interim Chief Mobility Officer of the State of Michigan. "We are proud to build on our first-of-its-kind partnership with the NPS to further drive innovation, travel, and a strong mobility future for Michigan's residents and visitors alike."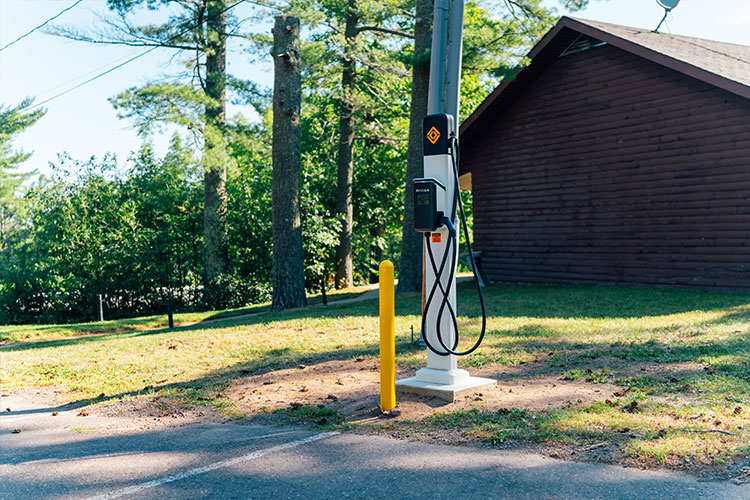 Those interested in submitting a challenge proposal can visit this link. An informational webinar on NPMMC will be held on Wednesday, Sept. 6. Learn more and register here.

This Challenge builds on a pre-existing partnership between NPS and Michigan to improve access at National Parks using mobility technologies. Governor Gretchen Whitmer first announced the partnership in 2022 with the goal of collaborating on implementing safe, innovative technology to increase accessibility and equity in recreational and park settings.

The NPMMC directly supports the goals and initiatives outlined in the MI Healthy Climate Plan, which aims to reduce greenhouse gas emissions and transition the State toward economy-wide carbon neutrality. The Challenge also ladders back to broader sustainability goals outlined in the Michigan Office of Future Mobility and Electrification's MI Future Mobility Plan, which entails providing safer, greener, and more accessible transportation infrastructure for Michiganders.

To learn more about how Michigan is leading in transportation mobility and electrification, visit www.michiganbusiness.org/mobility.
About Michigan Economic Development Corporation (MEDC)