Resources from US Small Business Administration will empower business owners, grow Michigan's economy, and create good-paying local jobs.
LANSING, Mich.—Today, Governor Gretchen Whitmer announced Michigan secured continued Small Business Administration (SBA) support for 28 counties and census tracts across Michigan through the SBA's HUBZone program following petitions to the SBA. The HUBZone program fuels small business growth in historically underutilized zones by awarding 3% of federal contract dollars to HUBZone businesses every year. The Whitmer-Gilchrist Administration petition also saved HUBZone designations for seven counties and census tracts that would have lost their HUBZone designation if not for the petition.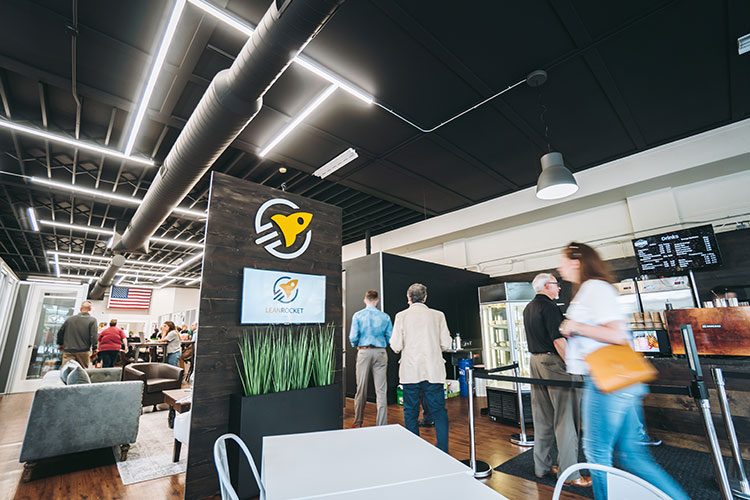 "The success of our small businesses is critical to growing Michigan's economy and building a brighter future for our residents," said Governor Whitmer. "The Small Business Administration's HUBZone program will continue to support communities across Michigan by connecting our hardworking small business owners and entrepreneurs to federal contract dollars, creating high-skilled, good-paying jobs right here at home. Let's keep working together to support small businesses and help more small business owners 'make it' in Michigan."

"This is great news for Albion," said state Representative Jim Haadsma (D-Battle Creek). "The northeast corner of the city is home to several major employers and Gov. Whitmer's work to secure a HUBZone designation is another positive step towards more and better paying jobs for the area."

"Small businesses are the heart and soul of a thriving community, and there is so much promise for small business owners in the U.P.," said state Representative Jenn Hill (D-Marquette). "I'm glad Governor Whitmer has recognized the extraordinary potential here, and I'll continue working with her to bring local businesses the support they need."

"We appreciate this action by Governor Whitmer to designate these additional census tracts to qualify for HUBZone consideration," said Marty Fittante, CEO of InvestUP. "It will undoubtedly result in providing more opportunity for small businesses in these areas. Within these designated census tracts, qualified businesses will be enabled to compete for unique set-aside government contracts. This creates future prospects to showcase regional capabilities which will encourage small businesses to diversify, grow, and prosper here in the U.P."

"Thriving small businesses are the cornerstone of local economies and entrepreneurial growth all across Michigan," said Amy Rencher, Senior Vice President, Small Business Services at the Michigan Economic Development Corporation. "Our Small Business HUBZones leverage federal dollars to continue to support these businesses and bring new opportunity to underserved areas here in our state."

"Governor Whitmer advocating to reinstate the HUB Zone for our area means businesses like ours are able to maintain staffing levels ad be competitive with other companies in our industry across the country," said Craig Hewett, President of B&P Manufacturing. "This achievement helps create economic growth, right here in Michigan."

Michigan has 157 certified HUBZone businesses in dozens of counties and census tracts across the state. Companies located in Michigan HUBZones and certified under the HUBZone program also qualify as Geographically Disadvantaged Business Enterprises (GDBEs) for state procurement. In FY21, 59 Michigan HUBZone businesses were awarded $219,272,900 in contracts.

The 28 areas in the Whitmer-Gilchrist Administration petition are home to over 470 small manufacturing sites that have demonstrated their potential for creating jobs and leveraging private investment. Over the last five years, the Michigan Economic Development Corporation business development programs have helped companies in these areas announce projects totaling nearly 500 new jobs and $98.5 million in planned private investment. The planned projects are in plastic, chemical, and electronic manufacturing, food processing, and various service industries.

Learn more about the SBA's HUBZone small business support program.

Supporting Small Businesses
Governor Whitmer is committed to supporting small businesses as Michigan continues growing its economy. She signed a bipartisan tax cut, reduced the tax burden, and increased tax flexibility for small businesses. She signed an executive directive to increase state procurement and contracts with GDBEs and later set a new goal to ensure 20% of total expenditures from state departments and agencies go to GDBEs beginning in FY2023-24. In 2021, Michigan had the fastest start to small business job growth in 23 years and more than 137,000 new small business applications submitted in 2022.

Earlier this year, Governor Whitmer signed a bipartisan supplemental budget to invest $75 million to support small business smart zones, business accelerators, and entrepreneurial activities and announced the new Small Business Support Hubs program to bring comprehensive resources to small businesses across the state.
About Michigan Economic Development Corporation (MEDC)