Crowdfunding Campaign Launched for the "Pathway To Health" Project in Detroit
$50,000 goal to win matching grant through MEDC's Public Spaces Community Places initiative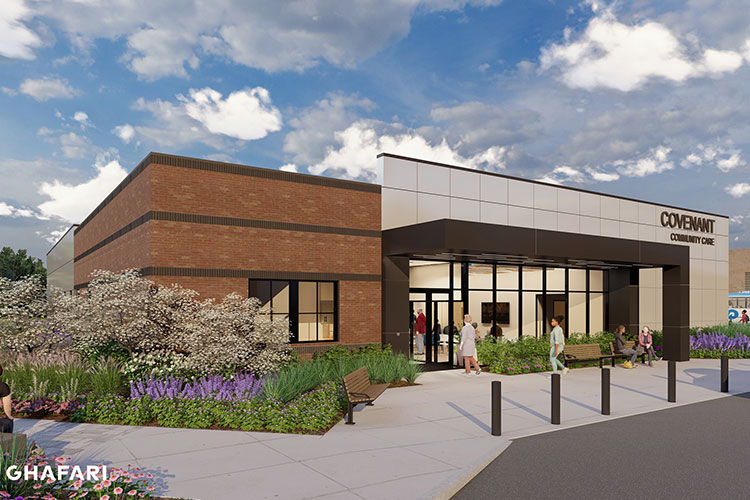 LANSING, Mich. – Covenant Community Care will create a wellness plaza and public walking trail at the new Cody-Rouge Health Center in Northwest Detroit through the anticipated success of a crowdfunding campaign, the Michigan Economic Development Corporation (MEDC) and nonprofit Covenant Community Care Inc. announced today. The campaign is being offered through the Michigan-based crowdfunding platform Patronicity.

If the campaign reaches its crowdfunding goal of $50,000 by September 8, the project will win a matching grant with funds made possible by MEDC's Public Spaces Community Places program. For project details and to donate, please visit: patronicity.com/covenant.

"Public health is one of the key components of successful urban planning and placemaking but is often overlooked," said MEDC Regional Prosperity Managing Director Paula Holtz. "We are pleased to support and provide resources for this project which provides accessibility and space for public health programming through our Public Spaces Community Places program."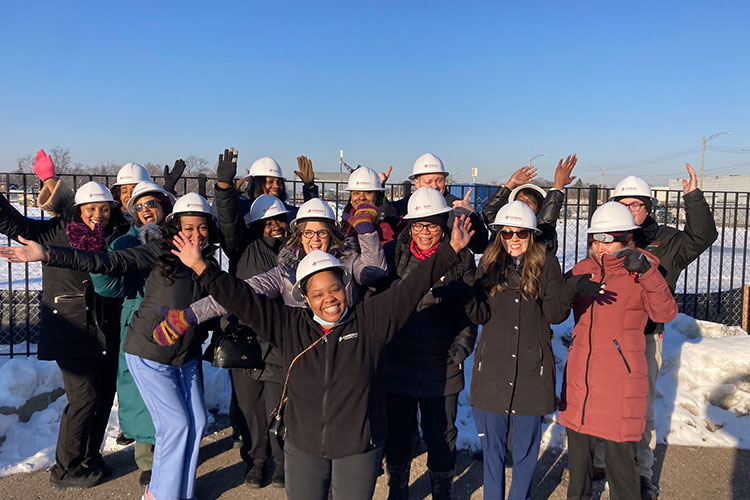 Covenant Community Care (Covenant) is a nonprofit community health center providing more than 18,000 patients every year with medical, dental, and behavioral health care. After nine years of serving the people of the Cody-Rouge neighborhood in Northwest Detroit, they will be building a brand-new health center and public campus.

The Pathway to Health campaign will allow them to create a public gathering space centered around wellness and accessible public health. The funding will complete a universally accessible walking trail with native Michigan plantings alongside and trees to improve air quality. The trail will be in 100 percent compliance with Detroit's stormwater management plan.

This campaign will also allow for the completion of an outdoor event plaza for health fairs and community events like cooking demos, organized group walks, exercise classes, and weekly summer farmer's markets to increase the availability of local, fresh food to the Cody-Rouge community.

"Covenant Community Care is proud to partner with the Michigan Economic Development Corporation on our Pathway to Health Patronicity Campaign," said Covenant Community Care Chief Executive Officer Joslyn Pettway. "MEDC's matching funds will help us complete the outdoor features of our new health center in Northwest Detroit, including the creation of an outdoor event plaza for farmer's markets, cooking demonstrations, and other programs, and a public walking trail for everyone in the neighborhood."

Public Spaces Community Places is a collaborative effort of the MEDC, the Michigan Municipal League, and Patronicity, in which local residents can use crowdfunding to be part of the development of strategic projects in their communities and be backed with a matching grant from MEDC. Communities, nonprofits and other business entities can apply at https://patronicity.com/puremichigan.

"The Michigan Municipal League is a firm supporter of placemaking initiatives," said Dan Gilmartin, CEO and Executive Director of the League. "This public wellness plaza is going to enrich the Detroit community, improving the human experience of all who utilize it. This is what placemaking is all about."

The Public Spaces Community Places initiative started in 2014 with MEDC providing matched funding of up to $50,000 for community improvement projects throughout Michigan. As of June 30, 2023, MEDC has provided more than $11.6 million in matching grants. Since the launch of the program, 353 projects have been successful in reaching their goal, with more than $13.3 million raised from 66,520 individual donors. Communities have a 97 percent success rate in achieving their goals and earning matching funds.
About Michigan Economic Development Corporation (MEDC)