Crowdfunding Campaign Launched for the New Bowers Harbor Pickleball Courts in Traverse City
$50,000 goal to win matching grant through MEDC's Public Spaces Community Places initiative
LANSING, Mich. – Bower's Harbor Park in Traverse City will soon gain six new dedicated pickleball courts through the anticipated success of a crowdfunding campaign, the Michigan Economic Development Corporation (MEDC), Peninsula Township, and Traverse Area Pickleball Association (TAPA) announced today. The campaign is being offered through the Michigan-based crowdfunding platform Patronicity.

If the campaign reaches its crowdfunding goal of $50,000 by August 12, the project will win a matching grant with funds made possible by MEDC's Public Spaces Community Places program. For project details and to donate, please visit: patronicity.com/tapa.

"Pickleball is a unique, fun, recreational activity that brings together community members from multiple generations to play and improve their health and well-being," said MEDC Regional Prosperity Managing Director Paula Holtz. "We are pleased to support and provide resources for this project through our Public Spaces Community Places program."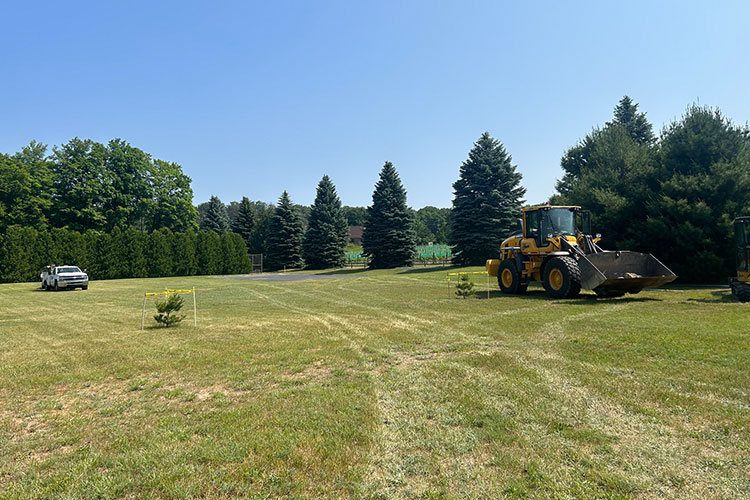 The past couple of seasons at Bower's Harbor Park have seen a surge in pickleball play at the park's existing tennis courts. Presently there are four courts that are shared with tennis players which has resulted in numerous challenges, including surface defects, fragile netting, and confusing "striping." Most problematically, the courts are less and less able to accommodate the exploding demand for pickleball play, leading to frustratingly long wait times for players.

To overcome these challenges, Peninsula Township and TAPA are partnering to create a unique opportunity and build new, dedicated pickleball courts. This new public space will be near the existing tennis courts. This campaign will complete the six new courts which will include wind-blocking screens, fixed netting, and pickle-only striping.

"We are absolutely thrilled to be participating in the Public Spaces Community Places program," said Dawn Hemming, project coordinator for TAPA. "While we are well on our way in fundraising, we are confident our community will help us finish this project by raising our goal of $50,000 and enabling us to receive a matching grant of $50,000 from the Michigan Economic Development Corporation and build much-desired pickleball courts in Grand Traverse County."


Public Spaces Community Places is a collaborative effort of the MEDC, the Michigan Municipal League, and Patronicity, in which local residents can use crowdfunding to be part of the development of strategic projects in their communities and be backed with a matching grant from MEDC. Communities, nonprofits and other business entities can apply at https://patronicity.com/puremichigan.

"The Michigan Municipal League is a strong supporter of placemaking initiatives happening in communities across our state," said Dan Gilmartin, CEO and Executive Director of the League. "The installation of these pickleball courts will improve the human experience of all of those who utilize them, which is what placemaking is all about. This project will create a positive impact on the Traverse City community that will last for generations to come."

The Public Spaces Community Places initiative started in 2014 with MEDC providing matched funding of up to $50,000 for community improvement projects throughout Michigan. As of June 30, 2023, MEDC has provided more than $11.6 million in matching grants. Since the launch of the program, 353 projects have been successful in reaching their goal, with more than $13.3 million raised from 66,520 individual donors. Communities have a 97 percent success rate in achieving their goals and earning matching funds.
About Michigan Economic Development Corporation (MEDC)