Crowdfunding Campaign Launched for "Boulder Alley Disc Golf Course" in Republic Township
$9,000 goal to win matching grant through MEDC's Public Spaces Community Places initiative
LANSING, Mich. – An underutilized property in Republic Township will soon transform into a high-quality 18-hole disc golf course through the anticipated success of a crowdfunding campaign. The Michigan Economic Development Corporation (MEDC) and Recreation Committee of Republic Township announced the campaign today, which is being offered through the Michigan-based crowdfunding platform Patronicity.

If the campaign reaches its crowdfunding goal of $9,000 by July 31, the project will win a matching grant with funds made possible by MEDC's Public Spaces Community Places program. For project details and to donate, please visit: patronicity.com/boulder.

"This project will create a fun recreational amenity for Republic Township residents and people from all over the region," said MEDC Regional Prosperity Managing Director Paula Holtz. "We are pleased to support and provide resources for this project to complete the space through our Public Spaces Community Places program."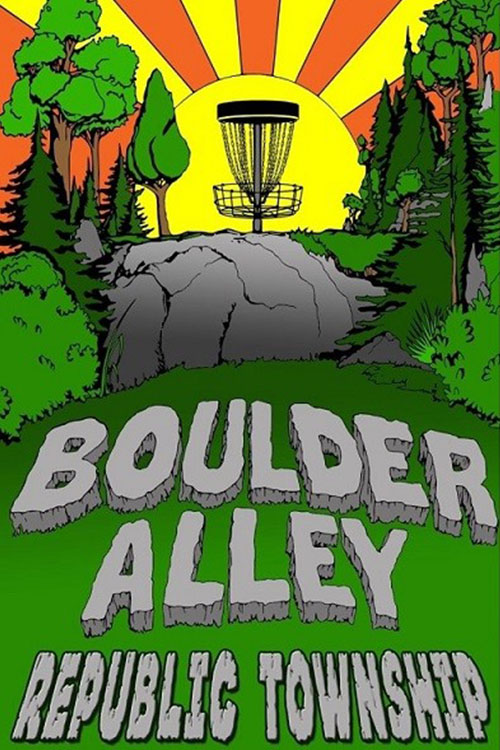 This idea was brought to the Recreation Committee of Republic Township by community members in the fall of 2021. During the summer of 2022, they began transforming an underutilized property and began to install the original nine baskets. This campaign will fully complete the course to its grandest vision of an 18-hole course that will provide our community members with a great recreational activity that can be enjoyed by a variety of people of all ages and skill levels.

This will create more opportunities for outdoor recreation in the Marquette County area and be a great addition to the disc golf community. Once completed there will be leagues run seasonally and one or two tournaments run each year and will join a summer circuit event involving multiple courses in the area.

"With the benefit of the matching grant through the MEDC we will be able to complete our Boulder Alley Disc Golf Course here in Republic Township," said Recreation Committee of Republic Township Vice Chairperson Daniel Roberts. "This course will provide a great source of recreation for our community and tourists alike."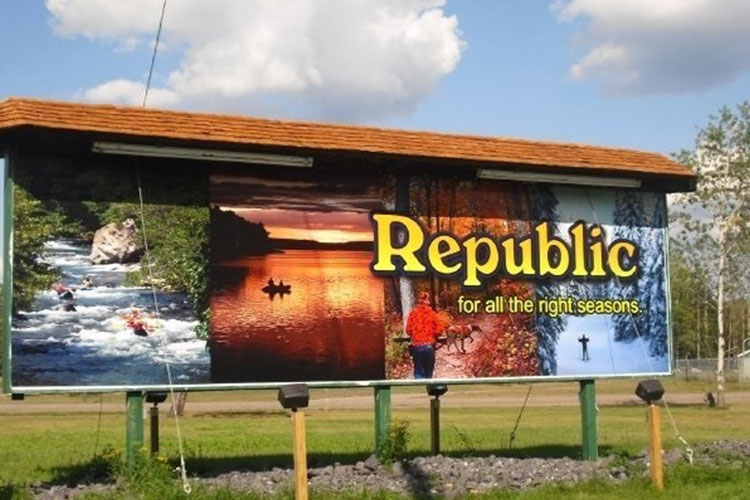 Public Spaces Community Places is a collaborative effort of the MEDC, the Michigan Municipal League, and Patronicity, in which local residents can use crowdfunding to be part of the development of strategic projects in their communities and be backed with a matching grant from MEDC. Communities, nonprofits and other business entities can apply at https://patronicity.com/puremichigan.

"The Michigan Municipal League is a strong supporter of placemaking projects happening in communities around our state," said Dan Gilmartin, CEO and Executive Director of the League. "This disc golf will create a lasting, positive impact on Republic Township as well as anyone who will utilize it. This is what placemaking is all about."

The Public Spaces Community Places initiative started in 2014 with MEDC providing matched funding of up to $50,000 for community improvement projects throughout Michigan. As of May 31, 2023, MEDC has provided more than $11.4 million in matching grants. Since the launch of the program, 349 projects have been successful in reaching their goal, with nearly $13.2 million raised from 65,860 individual donors. Communities have a 97 percent success rate in achieving their goals and earning matching funds.
About Michigan Economic Development Corporation (MEDC)