Crowdfunding Campaign Launched to Support PASC Detroit's New Studio at the Lantern in Detroit
$50,000 goal to win matching grant through MEDC's Public Spaces Community Places initiative
LANSING, Mich. – Detroit will soon gain its first public gallery and studio for disabled adult artists in the multi-use Lantern Building through the anticipated success of a crowdfunding campaign, the Michigan Economic Development Corporation (MEDC) and nonprofit Services To Enhance Potential (STEP) announced today. The campaign is being offered through the Michigan-based crowdfunding platform Patronicity.
If the campaign reaches its crowdfunding goal of $50,000 by August 5, the project will win a matching grant with funds made possible by MEDC's Public Spaces Community Places program. For project details and to donate, please visit: patronicity.com/pasc.

"The creation of this new arts and cultural district will provide an inclusive, accessible, creative space for adults with disabilities and represents an ideal hyperlocal placemaking project," said MEDC Regional Prosperity Managing Director Paula Holtz. "We are pleased to support and provide resources for this project to complete the space through our Public Spaces Community Places program."
Progressive Art Studio Collective (PASC) is seeking funding to complete the build-out of its future Detroit Gallery and Studio in the LANTERN Building. This fully ADA-accessible professional gallery and studio space will provide a platform for artists with developmental disabilities and/or mental health differences to create and share their creative expression with the community, offer them opportunities to build careers and earn an income from their chosen profession as an artist.

The Lantern is a mixed-use arts building, located in a newly developing arts district, and will provide disabled adults groundbreaking opportunities for professional development, as well as collaboration and integration with the Detroit cultural community. PASC Detroit will be the first studio and gallery dedicated to artists with disabilities in Detroit and will be fully accessible and follow universal design principles to support all who come to enjoy the space.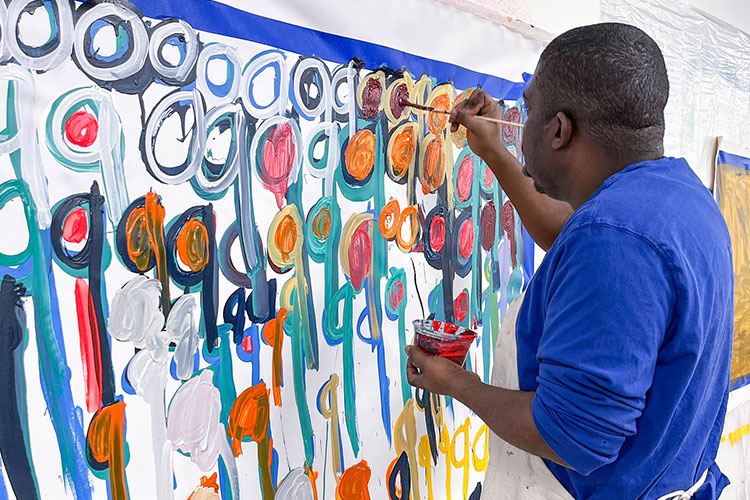 "Receiving the MEDC Public Spaces Community Places grant will be transformational for STEP in helping our PASC program develop the first permanent public gallery and studio for artists with disabilities in Detroit," said Brent Mikulski, President and CEO of Services to Enhance Potential. "Not only does MEDC's endorsement encourage the Detroit community and beyond to invest in us, but more importantly it represents a faith and a commitment in the power and reach of our program to foster disabled artists into professional art careers, become a nexus for the Detroit disabled art community, and generate a more inclusive art world."

Public Spaces Community Places is a collaborative effort of the MEDC, the Michigan Municipal League, and Patronicity, in which local residents can use crowdfunding to be part of the development of strategic projects in their communities and be backed with a matching grant from MEDC. Communities, nonprofits and other business entities can apply at https://patronicity.com/puremichigan.

"The Michigan Municipal League is a firm supporter of placemaking initiatives happening in our communities," said Dan Gilmartin, CEO and Executive Director of the League. "This art gallery and studio will create a positive impact in the Detroit community. Creating a space that is also inclusive for disabled adult artists shows a commitment to improving the human experience for all, which is what placemaking is really all about."

The Public Spaces Community Places initiative started in 2014 with MEDC providing matched funding of up to $50,000 for community improvement projects throughout Michigan. As of May 31, 2023, MEDC has provided more than $11.4 million in matching grants. Since the launch of the program, 349 projects have been successful in reaching their goal, with nearly $13.2 million raised from 65,860 individual donors. Communities have a 97 percent success rate in achieving their goals and earning matching funds.
About Michigan Economic Development Corporation (MEDC)