Lt. Gov. Gilchrist II Honors Four Historic Preservation Projects Across Michigan
Annual Governor's Awards recognize standout historic preservation achievements in Michigan
LANSING, MICH. – Today, Lt. Governor Garlin Gilchrist II and the Michigan Economic Development Corporation (MEDC) announced four Michigan preservation projects were awarded Governor's Awards for Historic Preservation during a ceremony hosted by the State Historic Preservation Office (SHPO). Communities represented by the projects include Calumet, Grand Rapids, Hamtramck, and the Port Huron vicinity.

"It's an honor to recognize this select group of outstanding historic preservation achievements today," said Lt. Governor Garlin Gilchrist II. "Today's honorees represent the rich diversity of our communities, our inclusive heritage and the welcoming culture that has long defined us as Michiganders – and continues to this day. These historic sites represent critical pieces of the fabric that make us who we are here in Michigan."

Now in its 20th year, the Governor's Awards for Historic Preservation program, held annually during National Historic Preservation Month, was created by SHPO to celebrate outstanding historic preservation achievements that reflect a commitment to the preservation of Michigan's unique character and the many archaeological sites and historic places that represent our rich past. This year's event took place Heritage Hall, the new welcome center at the State Capitol Building in Lansing.

"Historic resources and archaeological sites tell us about the past and help us define Michigan's unique identity. Their preservation is vital to Michigan's present and future as they contribute to vibrant communities and our understanding of the past," said Deputy State Historic Preservation Officer Martha MacFarlane-Faes. "Each year during National Historic Preservation Month, the Governor's Award program gives us an opportunity to recognize standout historic preservation efforts across the state. Today's recipients are especially significant because they all demonstrated collaboration, perseverance and long-term commitment to bring their projects to the impactful community landmarks we recognize today. This year's diverse group of awards brings us places we celebrate in our communities, boosts local economic activity, and helps us learn about our shared past."

The 2023 Governor's Award recipients are listed below. Find full details and videos of each project here.

Rehabilitation of Hamtramck Stadium, Hamtramck, Wayne County
When the Negro National League was founded in 1920, one of its eight charter teams was the Detroit Stars. The Stars and successor Negro League teams played at Hamtramck Stadium from 1930-1937, but after later use by community teams, the use of the park declined and it was fenced off in extreme disrepair. A substantial, community-driven rehabilitation project returned the stadium to community recreational use and honors the history of Negro League baseball.

Awardees: Friends of Historic Hamtramck Stadium, Wayne County, SmithGroup, and DMC Consultants, Inc.

"I grew up playing baseball at Hamtramck Stadium not knowing we were standing where the legendary Detroit Stars played," said Majority Floor Leader Abraham Aiyash (D-Hamtramck). "I am so glad to see that our community is being awarded to keep this American jewel protected for years to come."

"Congratulations to all those involved in the rehabilitation of Hamtramck Stadium. This is an important landmark for Black history, American history, and Hamtramck history," said Sen. Stephanie Chang (D-Detroit). "I'm excited about the future of the stadium and the role it will continue to play for residents of Hamtramck and the entire region."

Collaborative Bring Back Calumet initiative, Calumet, Houghton County


The legacy of prosperous times on the Keweenaw Peninsula is etched in the buildings of downtown Calumet. Since 2016, a committed consortium of partners has developed plans and interventions for a series of downtown properties in this National Historic Landmark District. Building stabilization, rehabilitation, and community-supported historic building preservation efforts are bringing stakeholders closer together and more economic activity to the community.

Awardees: Keweenaw Economic Development Alliance, Village of Calumet, Calumet Downtown Development Authority, Main Street Calumet, Houghton County Land Bank Authority, Keweenaw National Historical Park, and Keweenaw National Historical Park Advisory Commission

Rehabilitation of Eastern Elementary School into Emerald Flats Apartments, Grand Rapids, Kent County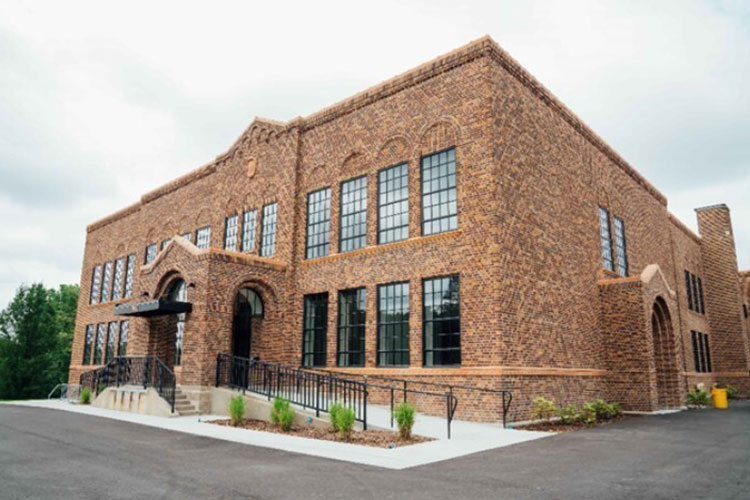 Elementary schools often anchor neighborhoods, and when the Eastern Elementary School closed for good, the community became concerned about its future. Through a committed partnership, the former school was converted into much needed housing while retaining many important architectural features.

Awardees: ICCF Community Homes, Concept Design Studio, Inc., Wolverine Building Group, Designsmiths, and Oasis Community of West Michigan

"When Eastern Elementary closed in 2008, the City of Grand Rapids lost a connection point and institution that rooted these blocks of the NE side in community," said Rep. Rachel Hood (D-Grand Rapids). "Thankfully, ICCF, alongside the City of Grand Rapids, MSHDA and MEDC, have helped bring new life into a gorgeous historic school building, renewing not just the building, but also contributing to the sense of place and community connecting Highland Park Neighborhood. The project has met the urgent need for more income based housing, supported with social services. I am proud to be a member of a community that, once again, has come together to create something that will benefit all of us. I thank ICCF, MSHDA, MEDC, Oasis Community of West Michigan, and all those involved for their dedicated work on this fantastic project over the past eight years."

Documentation and recovery of the Lake Huron Red Tail aircraft in lower Lake Huron, Port Huron vicinity, St. Clair County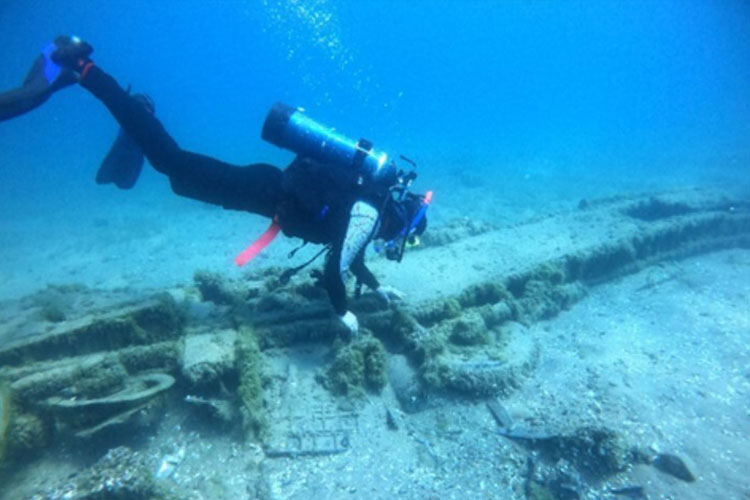 In 1944, a young African American pilot lost his life when his P-39Q "Red Tail" aircraft crashed into Lake Huron during a training exercise. Since the wreckage was discovered in 2014, a wide-ranging team of volunteers and professionals have been engaged to document the site, conserve the artifacts recovered, and share this important military history.

Awardees: Michigan Department of Natural Resources - Maritime Archaeology Program, Michigan Department of Natural Resources - Law Enforcement Division Great Lakes Enforcement Unit, Michigan State Police - Marine Services Team, The Tuskegee Airmen National Museum, Noble Odyssey Foundation, David Losinski, and Drew Losinski

"Our lakes are our lifeblood. They tell the story of our state's history, the contributions we've made to industry, manufacturing, the military," said Sen. Kevin Hertel (D-St. Clair Shores). "Recovering this plane, its remnants, and the story of its pilot is a piece of who we are. I am grateful to the state for recognizing this effort and to all those who have worked to preserve this important moment in World War II history."

National Historic Preservation Month was established in 1973 by the National Trust for Historic Preservation to help local preservation groups, historical societies, and communities promote historic places and heritage tourism and to demonstrate the social and economic benefits of historic preservation. This year's award recipients spearheaded projects that saved special places, increased economic activity and continue to educate residents and visitors about Michigan's history.

To learn more about the Governor's Awards for Historic Preservation program and explore prior year awards by region or by year on an interactive map, visit here.

Focused on the historic preservation of culturally or archaeologically significant sites throughout the state, Michigan's State Historic Preservation Office's main function is to provide technical assistance to local communities and property owners in their efforts to identify, evaluate, designate, interpret and protect Michigan's historic above- and below-ground resources. SHPO also administers an incentives program that includes state and federal tax credits, and pass-through grants available to certified local governments. For more information about historic preservation programs and services, visit www.michigan.gov/shpo.
About Michigan Economic Development Corporation (MEDC)