Crowdfunding Campaign Launched for Veterans Memorial Park in Muskegon
$50,000 goal to win matching grant through MEDC's Public Spaces Community Places initiative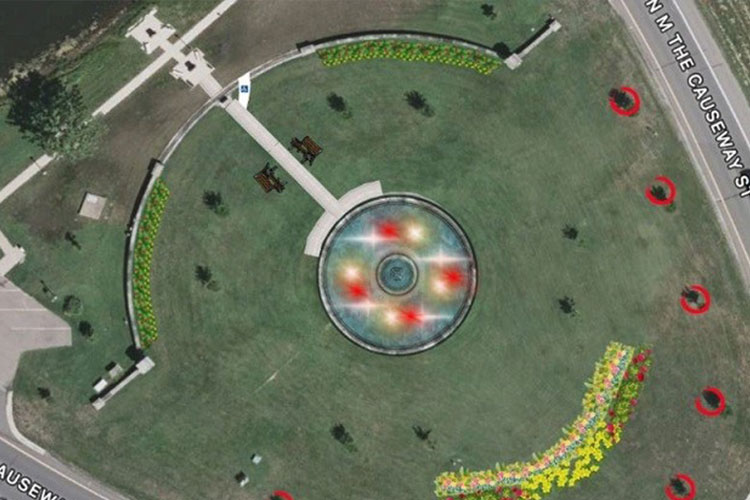 LANSING, Mich. – The public gateway between North Muskegon and Muskegon, Veterans Park, will soon be universally accessible and restored through the anticipated success of a crowdfunding campaign, the Michigan Economic Development Corporation (MEDC) and city of Muskegon announced the campaign today. The campaign is being offered through the Michigan-based crowdfunding platform Patronicity.

If the campaign reaches its crowdfunding goal of $50,000 by June 23, the project will win a matching grant with funds made possible by MEDC's Public Spaces Community Places program. For project details and to donate, please visit: patronicity.com/vetspark.

"This project will allow for a beloved community space to become truly public and accessible to all," said MEDC Executive Vice President of Economic Development Incentives Michele Wildman. "We are pleased to support and provide resources for this project to complete the space through our Public Spaces Community Places program."

Veteran's Memorial Park is a longtime source of pride for all of Muskegon County. For decades, the causeway has served as the gateway between Muskegon and North Muskegon, connecting the communities in honor of the many Muskegon County Veterans that have served our country.

Over the years, the community has been fortunate enough to receive grants, donations, and other investments to maintain and enhance the park. Recently, a multi-year effort helped restore the causeway's main ponds, upgrade lighting, and complete some native plantings. This campaign will complete the park's restoration – focusing on restoring the limestone fountain, installing flower beds, creating universal accessibility of the space, and ensuring safety for vehicles and pedestrians traveling to, from, and past the park.

"The city of Muskegon is excited to partner with the MEDC and its Public Spaces Community Places program to complete the next phase of improvements to Veterans' Memorial Park," said Muskegon City Manager Jonathan Seyferth. "We are thankful for the MEDC's support of placemaking projects, and greatly appreciate the PSCP program's shared goal of creating a more vibrant and accessible place for the community to gather."

Public Spaces Community Places is a collaborative effort of the MEDC, the Michigan Municipal League, and Patronicity, in which local residents can use crowdfunding to be part of the development of strategic projects in their communities and be backed with a matching grant from MEDC. Communities, nonprofits and other business entities can apply at https://patronicity.com/puremichigan.

"The Michigan Municipal League is a firm believer in the importance of placemaking projects in our communities," said Dan Gilmartin, CEO and Executive Director of the League. "The improvements being made to the park will truly improve the human experience for all in the community, making it accessible to all who wish to visit. This is what placemaking is all about,"

The Public Spaces Community Places initiative started in 2014 with MEDC providing matched funding of up to $50,000 for community improvement projects throughout Michigan. As of April 30, 2023, MEDC has provided more than $11.4 million in matching grants. Since the launch of the program, 343 projects have been successful in reaching their goal, with more than $13 million raised from 65,483 individual donors. Communities have a 97 percent success rate in achieving their goals and earning matching funds.
About Michigan Economic Development Corporation (MEDC)