Crowdfunding Campaign Launched for Art on the Ile 2023 in Grosse Ile
$29,500 goal to win matching grant through MEDC's Public Spaces Community Places initiative
LANSING, Mich. – Grosse Ile will have its second year of Art on the Ile, a public art initiative that aims to activate Macomb Street and the downtown business district, which will be completed through the anticipated success of a crowdfunding campaign. The Michigan Economic Development Corporation (MEDC), Grosse Ile Township and Grosse Ile Downtown Development Authority (DDA) announced the project today, which is being offered through the Michigan-based crowdfunding platform Patronicity.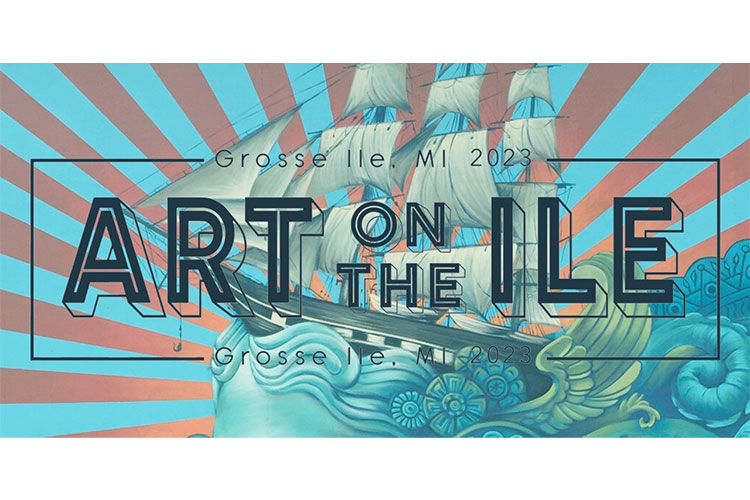 If the campaign reaches its crowdfunding goal of $29,500 by July 7, the project will win a matching grant with funds made possible by MEDC's Public Spaces Community Places program. For project details and to donate, please visit: patronicity.com/gi.

"This project will create a sense of art and culture in downtown Grosse Ile, bringing vibrancy and creativity for residents and visitors to enjoy," said MEDC Regional Prosperity Managing Director Paula Holtz. "We are pleased to support and provide resources for this project to complete the space through our Public Spaces Community Places program."




Art on the Ile has a goal to bring 33 art installations that include rotating sculptures, historical markers, student art and crosswalk paintings to Grosse Il's downtown. In 2022, the effort completed two murals, six rotating sculptures and one permanent "G.I." sculpture. This campaign will complete the mural program and festivities for the 2023 year of Art on the Ile.

Three large-scale murals by international muralists and surrounding festivities will be completed with this year's efforts. Camilo Pardo will complete a mural on the Grosse Ile Hardware Store in June, Jesse Kassel will complete a mural on Lloyds in July, and Beau Stanton will complete a mural on Zubke's Plumbing in August. There will be activities and events around the live painting of these murals throughout the summer of 2023.

"The Grosse Ile Downtown Development Authority is excited to collaborate with MEDC's Public Spaces Community Places program to bring public art and placemaking to Macomb Street," said Grosse Ile Downtown Development Authority Community and Economic Development Director Ross Querro. "With their help, we're bringing an overall identity to our business district, by utilizing murals to reflect the character of our island community."

Public Spaces Community Places is a collaborative effort of the MEDC, the Michigan Municipal League, and Patronicity, in which local residents can use crowdfunding to be part of the development of strategic projects in their communities and be backed with a matching grant from MEDC. Communities, nonprofits and other business entities can apply at https://patronicity.com/puremichigan.

"The Michigan Municipal League is a strong supporter of placemaking projects and events happening throughout our state," said Dan Gilmartin, CEO and Executive Director of the League. "This public art initiative will have a positive, lasting impact on the Grosse Ile community as well as all who attend it. This is what placemaking is all about."

The Public Spaces Community Places initiative started in 2014 with MEDC providing matched funding of up to $50,000 for community improvement projects throughout Michigan. As of April 30, 2023, MEDC has provided more than $11.4 million in matching grants. Since the launch of the program, 343 projects have been successful in reaching their goal, with more than $13 million raised from 65,483 individual donors. Communities have a 97 percent success rate in achieving their goals and earning matching funds.
About Michigan Economic Development Corporation (MEDC)