Investments will back projects in Milan, Sturgis, Calumet, Otter Lake, Ypsilanti, Ionia
LANSING, Mich. – Today, Governor Gretchen Whitmer joined the Michigan Economic Development Corporation (MEDC) to announce six communities are receiving funding to build 60 new homes and additional space for businesses that will drive economic growth around the state and create 14 new full-time jobs and retain three current full-time jobs. The projects are expected to generate a total capital investment of nearly $18 million in Milan, Sturgis, Calumet, Otter Lake, Ypsilanti, and Ionia.

"These projects will support construction jobs, build more affordable housing to lower costs, and drive commercial growth in downtowns across the state, supporting small businesses and regional economies," said Governor Whitmer. "In the first 100 days of 2023, we have hit the ground running. I signed two bipartisan bills making record investments in affordable housing and community development projects that will make our cities and towns more attractive places to live, work, and invest. Today's six projects across Michigan reimagine underutilized, often historic places into productive housing or storefronts. Together, we are going to make Michigan the best place to raise a family or start a business. Let's keep getting it done."

"These placemaking investments reflect our continued focus on regional impact and supporting vibrant community spaces that lay the foundation for long-term economic wins and greater opportunity for all Michiganders," said MEDC Sr. Vice President of Regional Prosperity Matt McCauley. "We are grateful to the Governor and legislators for their continued support of the Michigan Community Revitalization Program among other efforts. By working with local partners to focus on traditional downtowns and increase much-needed housing options, Team Michigan is building on our strong sense of place while supporting vibrant, unique places where current Michiganders and those we will attract can live, work, visit, and play."

Two historic buildings in downtown Milan to be renovated into new housing and shopping options



25 East Main Street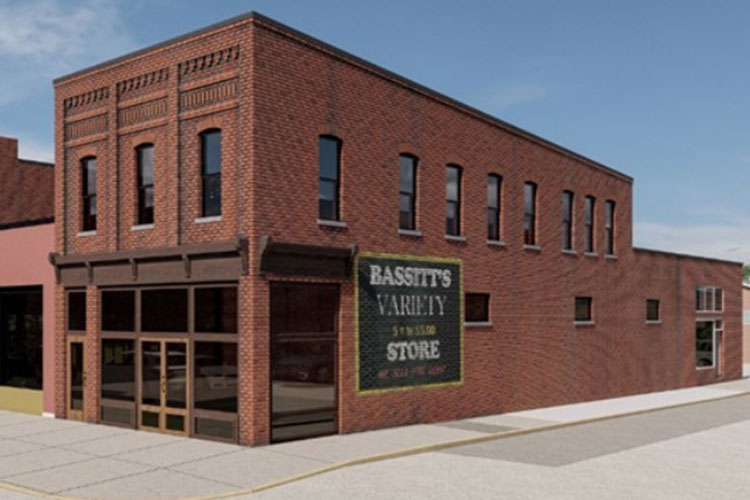 49 East Main Street

Five Penny Properties, LLC plans to rehabilitate two historic buildings on Main Street in downtown Milan. The 49 East Main Street project will completely restore the historic façade of the building and make interior improvements including new electrical, mechanical and plumbing systems. When completed, the development will maintain the current tenant, a dental office, on the first floor and the second floor will include two new residential units.

The 25 East Main Street project will completely renovate a one-story building, activating a vacant storefront. The exterior will have full brick restoration, a new storefront and new roof.

The entire project is expected to generate a total capital investment of $1.59 million with the support of a $595,000 Michigan Community Revitalization Program performance-based grant. Once completed, the project will contribute to the vibrancy, density, and walkability of downtown Milan. It will bring new housing and shopping options to the community. The city of Milan is supporting the project with a 10-year Commercial Rehabilitation Act abatement valued at $98,600. Milan is a Michigan Main Street community and is engaged with MEDC's Redevelopment Ready Communities program.

"MEDC funding makes possible what would otherwise be financially unworkable," said Five Penny Properties Developer Dave Snyder. "Historic downtown buildings are a key part of our communities, but their maintenance is difficult and costly. MEDC helps preserve our heritage and makes the buildings that served us in 1890 ready for service well into the future."

"I'm very pleased to see the investment in Milan's downtown," said State Rep. Reggie Miller (D-Van Buren Township). "Milan is one of our state's hidden gems and this grant will help the city continue to flourish. I look forward to seeing the benefits that this project will bring"

Renovation of historic building will bring mixed-use development to downtown Sturgis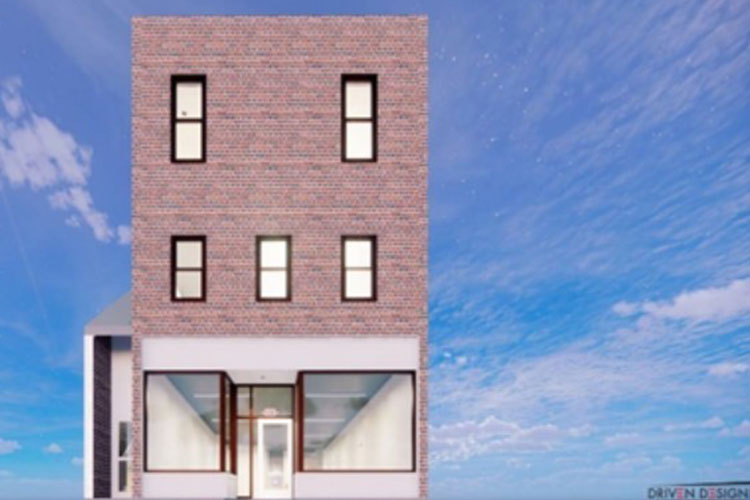 Harrison Investment Properties, LLC plans to rehabilitate a vacant three-story building in downtown Sturgis. When completed, the project will be a mixed-use development with three residential units and 1,400 square feet of commercial space. The project will include the restoration of the historic brick façade of the early 1900s building and the installation of new windows and updated rental units.

The project is expected to generate a total capital investment of $1 million and create four full-time equivalent jobs, supported by a $479,000 Michigan Community Revitalization Program performance-based grant.

The project will bring new residential units and improved commercial space to downtown Sturgis. By activating long vacant and underutilized space, the project will add vibrancy to the downtown district and act as a catalyst for additional revitalization in the community. The city of Sturgis expects to support the project through the approval of an Obsolete Property Rehabilitation Act abatement valued at $56,000. The city of Sturgis is an Essentials community in MEDC's RRC program.

Historic building in downtown Calumet to become home of local cooperative Frozen Farms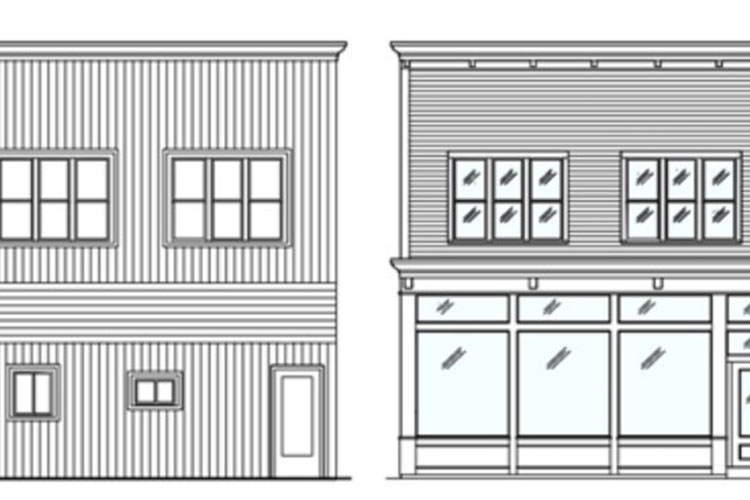 MCP Properties, LLC plans to renovate a vacant, historic building into a mixed-use development in downtown Calumet. When completed, the project will include commercial space that will be leased to Frozen Farms, a locally owned cooperative meat market. The second story will contain two residential apartments.

The project is expected to generate a total capital investment of $737,778 and create two full-time jobs as well as retain three full-time jobs, supported by a $324,000 Michigan Community Revitalization Program performance-based grant.

In addition to activating 2,850 square feet of long-vacant, blighted space, the project will restore a historic building in the heart of downtown Calumet, bringing much-needed housing and a new grocery option to the community. The project will bring new density and walkability to downtown Calumet and will act as a catalyst for additional investment in the area. The Calumet Downtown Development Authority is contributing $5,000 toward project costs. The village of Calumet is engaged with MEDC's Redevelopment Ready Communities program.

"The MEDC Community Revitalization Program continues to help us make a difference in bringing back Calumet one building at a time," said Jeff Ratcliffe, executive director of the Keweenaw Economic Development Alliance. "This project will return some original character to a blighted, historic building that was removed decades ago, add badly needed middle market housing, and support the expansion of a thriving downtown business."

Two historic buildings in Otter Lake to become mixed-use development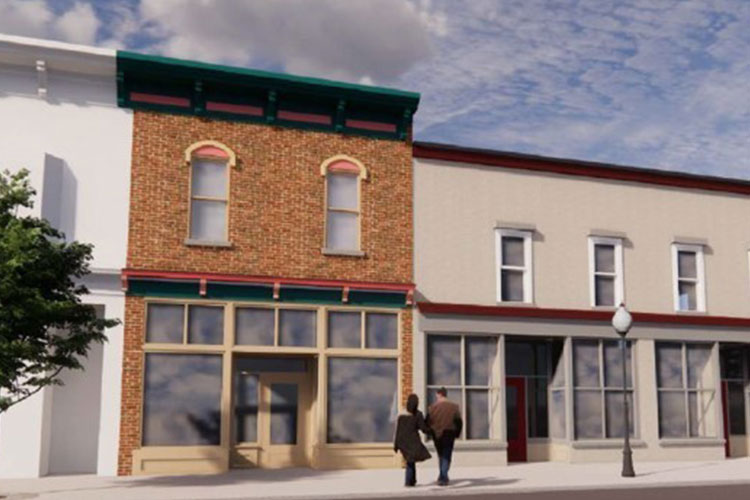 Otter Lake Developments LLC plans to rehabilitate two vacant buildings on Detroit Street in the center of downtown Otter Lake. When completed, the project will include three new commercial spaces and four market-rate apartments, and will include façade improvements as well as full interior and exterior renovation.

The project is expected to generate a total capital investment of $568,250 and create six full-time equivalent jobs, supported by a $263,600 Michigan Community Revitalization Program performance-based grant. The project is the first in Otter Lake to receive support from the Michigan Strategic Fund.

In addition to restoring two blighted, historic, long-vacant buildings, the project will add much-needed housing, walkability and new economic activity to downtown Otter Lake. The village of Otter Lake is supporting the project with dedicated parking near the properties and has provided taxes and sewer assessment abatements for five years. The village is engaged with MEDC's Redevelopment Ready Communities program.

"Thanks to the assistance of Michigan Economic Development Corporation and the Village of Otter Lake, we are pleased to announce the renovation of two of the original buildings in the Village of Otter Lake beginning in Summer 2023," said Otter Lake Developments Manager Wayne Morey. "This renovation will begin the downtown rejuvenation by adding three business fronts on Detroit Street and four residential units."

New 46-home single-family development will bring workforce housing to Ypsilanti's Depot Town




Renovare Ypsilanti Homes will construct 46 for-sale single family homes on a 4.5-acre site near Depot Town in the city of Ypsilanti. Fifty percent of the homes will be set aside for households with incomes between 40 and 80 percent of the area median income through a workforce housing financing program. The project will also include public infrastructure improvements such as sanitary and storm sewer, water, lighting, sidewalks, landscaping, and other site improvements, as well as a linear park with pathways, seating, and play features that will be open to the public.

The project is expected to generate a total capital investment of $12.9 million. The County of Washtenaw Brownfield Redevelopment Authority received MSF approval of $232,614 in state tax capture for the reimbursement of brownfield activities at the site.

The project will bring much-needed workforce housing to Ypsilanti while also creating a dense, walkable neighborhood on a vacant parcel in Ypsilanti's Depot Town. The city of Ypsilanti is supporting the project through the local portion of the brownfield plan with a value of $2,470,941. The project is also requesting $113,456 in support from the Michigan Department of Environment, Great Lakes and Energy. Ypsilanti is certified with MEDC's Redevelopment Ready Communities program.

"Renovare Development is committed to providing solutions for Michigan communities that include missing middle and workforce housing," said Renovare Development Managing Partner Jill Ferrari. "As a majority woman-owned and woman-led company, we are encouraged by the creativity our partners have shown in the development of tools to tackle the housing crisis. We look forward to completing this project and preserving housing affordability for future generations of Ypsilanti residents."

"People across Ypsilanti and Washtenaw County are feeling the squeeze as housing becomes more and more expensive. That's why I'm pleased to see the City of Ypsilanti and the State of Michigan partner to bring more affordable housing to the community." -Sen. Jeff Irwin (D-Ann Arbor)

Historic building to be renovated into mixed-use development in downtown Ionia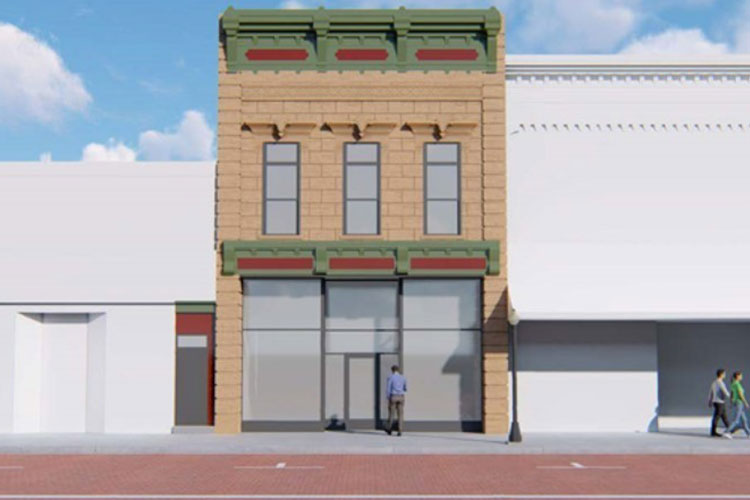 WB Vacation Properties, LLC plans to rehabilitate a vacant, historic and functionally obsolete building in downtown Ionia. When completed, the historically renovated building will include commercial space on the first floor, three market rate apartments on the second floor and climate-controlled storage in the basement.

The project is expected to generate a total capital investment of $1.084 million and create two full-time equivalent jobs, supported by a $405,000 Michigan Community Revitalization Program performance-based grant. In addition, the City of Ionia Brownfield Redevelopment Authority received MSF approval of $70,048 in state tax capture for the reimbursement of brownfield activities at the site.

The project will put a long-vacant historic building into productive use, bringing much-needed housing, vibrancy, and walkability to downtown Ionia. The project is also expected to act as a catalyst for additional revitalization in the community. The city of Ionia is supporting the project through the local portion of the brownfield plan and approval of an Obsolete Property Rehabilitation Act abatement valued at $52,223. The city of Ionia is certified with MEDC's Redevelopment Ready Communities program.
About Michigan Economic Development Corporation (MEDC)