Gov. Whitmer Announces 120 New Jobs with AGS Automotive Systems in Sterling Heights
Michigan wins new jobs and investment over several other states, underscoring state's leadership in future mobility, vehicle electrification
LANSING, Mich. – Today, Governor Gretchen Whitmer and the Michigan Economic Development Corporation (MEDC) announced that Tier 1 auto supplier AGS Automotive Systems is expanding in Sterling Heights. The project is expected to generate a total capital investment of $20 million and create 120 good-paying jobs in advanced auto manufacturing and future mobility.

"AGS is driving $20 million of investment and creating 120 good-paying jobs in Southeast Michigan, building on our economic momentum and expanding on our leadership in the future of mobility," said Governor Whitmer. "Michigan was chosen for this expansion over several other locations because of our talented workforce and industrial strengths. Since I took office, we have secured over 35,000 auto jobs and thanks to investments like today, we will continue competing to bring manufacturing and supply chains home."

AGS Automotive Systems is a full-service auto supplier specializing in the manufacture and supply of complex high value-added automotive metal components, including ,in particular, bumper modules. The company supplies automotive OEMs and offers innovative solutions covering multi-material joining, lightweighting and high-performance coatings. AGS currently has 598 employees in Michigan.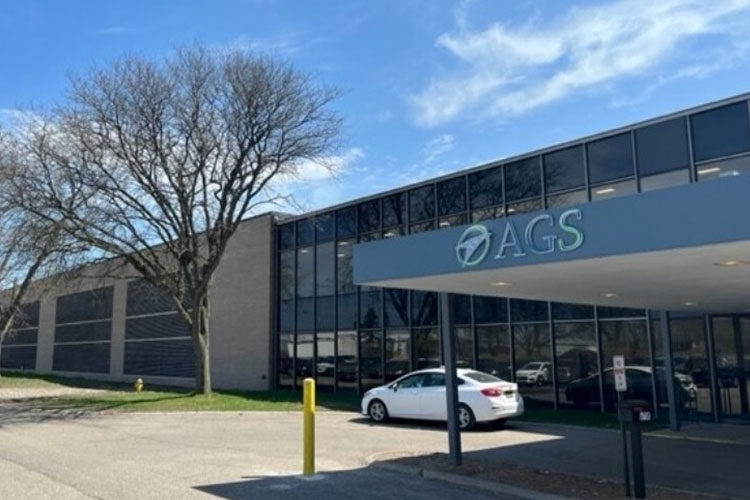 In 2019, AGS landed a strategic contract with its largest customer that launched them into the high-tech segment of the bumper assembly business, which integrates increased levels of autonomous vehicle technology into automotive bumper assemblies. After entering this high-tech bumper assembly space, AGS again needs to expand its capabilities to accommodate additional business. AGS is expanding its facility in Sterling Heights to grow its existing assembly capacity and house new manufacturing capabilities. The expansion will add up to 235,000 square feet to support the additional business.

The project will bring immediate job growth with a longstanding and growing auto supplier and contributes to the MEDC's ongoing efforts to strengthen Michigan's leadership in future mobility and vehicle electrification. The project will also solidify the company's presence and future investment in the state.

The project is supported by a $900,000 Michigan Business Development Program performance-based grant. Michigan was chosen for the project over competing jurisdictions because of its proximity to future OEM customers and other Tier 1 suppliers.

"AGS Automotive System's continued growth in Southeast Michigan underscores our state's leadership in automotive manufacturing and future mobility, as well as the strength of our business climate and talented workforce," said MEDC Sr. Vice President of Regional Prosperity Matt McCauley. "This project is a win for Sterling Heights and for the entire state. We are grateful to Governor Whitmer, legislators from both parties, and local officials for their continued support for our programs that help make announcements like today's possible. We appreciate the efforts of our local partners in supporting this project and look forward to partnering with this longstanding company as it continues to grow and add jobs for Michigan residents."

The city of Sterling Heights has offered a 50-percent property tax abatement in support of the project. Individuals interested in careers with AGS should visit https://www.agsautomotive.com/career-opportunities/.

"Sterling Heights is known as a welcoming, business-friendly community. It's a reputation and culture we've worked long and hard to build," said Sterling Heights Mayor Michael Taylor. "The proof in the pudding is when we see successful companies like AGS choosing to stay and expand right here in our city, despite some robust competition from other parts of the country and world. Businesses know we have all the assets they need to thrive in Sterling Heights."

"I am excited to see AG Simpson USA's continued investment in our community," said State Sen. Paul Wojno (D-Warren). "The 120 new jobs created by this expansion will offer opportunities for innovation and success for people throughout our region."

Today's support for AGS Automotive System builds on its longstanding commitment to growing its future in the state of Michigan. In 2021, the company announced it was making its first entry into the autonomous vehicle space and adding capacity at its existing footprint in Sterling Heights. The project is expected to generate a total capital investment of $5 million and create 100 high-wage jobs. In 2019, the company announced plans to invest $5 million and create 100 jobs to add capacity in Sterling Heights. A.G. Simpson also expanded in Sterling Heights in 2017, a project that was expected to generate capital investment of $9 million and create 50 jobs.

"AGS Automotive Systems has continued to grow since it chose to establish U.S. operations in Macomb County," said Vicky Rowinski, director, Macomb County Planning and Economic Development. "As a recent recipient of a Macomb Business Award, we are proud to support their expansion and to see their ongoing efforts to attract and retain a skilled and talented local workforce."
About Michigan Economic Development Corporation (MEDC)