State of Michigan Kick-starts 2023 with Support for Placemaking Projects That Will Build Vibrant, Resilient Communities
Tuesday, January 24, 2023
LANSING, Mich. – The Michigan Economic Development Corporation announced today a community revitalization project that will bring new housing, commercial space and increased vibrancy in downtown DeWitt has received support from the Michigan Strategic Fund. The development is the first community revitalization project in DeWitt to receive MSF support.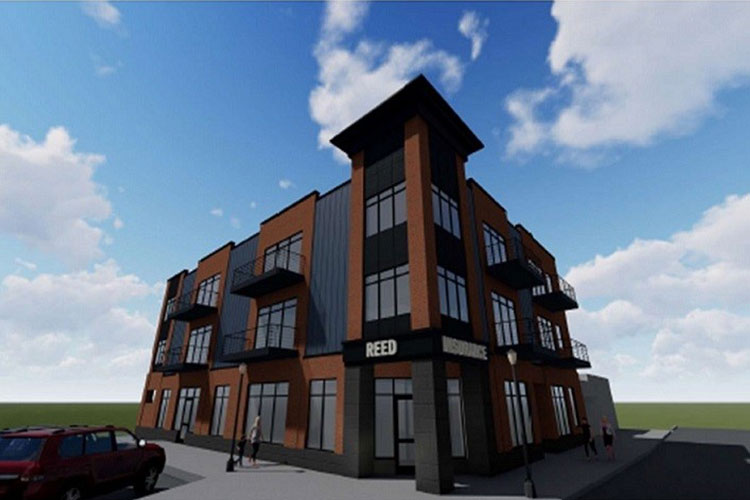 "This project reflects our continued focus on supporting innovative placemaking efforts in communities throughout the state that lays the foundation for long-term economic wins and greater opportunity for Michiganders," said Quentin L. Messer, Jr., CEO of MEDC and President and Chair of the MSF Board. "We are grateful to the Governor and bipartisan legislators for their continued support of the Michigan Community Revitalization Program. By working with our local partners to revitalize underutilized properties into vibrant developments, Team Michigan is maintaining a strong sense of place while supporting unique places where current Michiganders and those we will attract can live, work, visit, play and build a future."

AJW Holdings, LLC plans to redevelop a property in the heart of downtown DeWitt that will include eight new market-rate residential units and commercial space that will primarily be owner-occupied by a longstanding, community-based insurance company, Reed Insurance Agency.

The project is expected to generate a total capital investment of nearly $4.9 million, supported by a $2.27 million Michigan Community Revitalization Program performance-based loan participation. The project will add density, walkability, high-quality housing and improved commercial space in downtown DeWitt. In addition, Reed Insurance has 14 employees and will add one new full-time position and two part-time positions in the new location, bringing additional workers to the downtown. By activating long-vacant and underutilized property into a community asset, the project will also increase the taxable value of the property and add vibrancy to the overall downtown district.

"The city of DeWitt is very excited for this development to come to fruition. The Lofts @ 110 will come to life on the most visible parcel in the heart of downtown DeWitt and is a critical piece of development to further our mission of creating a vibrant downtown district," said City Administrator Daniel Coss. "The highlight of this project is retaining a long-standing family-owned business that could have chosen many other locations outside of downtown DeWitt to expand. The city of DeWitt greatly appreciates Mr. Joslyn's commitment to keeping his business in our downtown."

The city of DeWitt and Clinton County have approved a commercial tax abatement in support of the project. In addition, the city donated the property to the developer for $1. The city of DeWitt is engaged with MEDC's Redevelopment Ready Communities program.

"I'm very excited to see this project get started after 2 ½ years of hard work and planning. The development is going to allow Reed Insurance room to continue to grow and expand in the downtown community that we have long loved being a part of," said Reed Insurance Agency owner Andy Joslyn. "It will also allow room for at least two more businesses to come into downtown DeWitt, between the new space and Reed Insurance's existing space."

In fiscal year 2022, MEDC supported more than 120 place-based projects and nearly 400 place-based businesses through community development programs. These projects and support are projected to create 1,600 jobs and leverage more than $625 million in private investment.

In other actions today, the Michigan Strategic also approved:
Amendments to the Strategic Site Readiness Program (SSRP). As a key component to the Strategic Outreach and Attraction Reserve (SOAR) fund, the program has bolstered Michigan's position to attract high-impact projects. The purpose of the SSRP was to create a statewide inventory of investment-ready sites to attract and promote investment in Michigan for activities on strategic sites and strategic megasites. Funding under the Program may be used to provide an incentive to support business expansion opportunities or development of sites to attract future development.



Today's amendments include adding a category to redevelop or remediate landfill facilities for future economic development purposes and adding requirements and certain criteria for consideration in the awarding of grants.


"Michigan is aggressively pursuing site readiness in a range of locations and sizes, including strategic mega-sites considered to be 1,000+ acres, to grow an inventory of market-responsive sites to position Michigan as the state of choice of site selectors and companies," said MEDC Executive Vice President, Chief Real Estate and Global Attraction Officer, Terri Fitzpatrick. "MEDC is experiencing a never-before-seen level of RFPs and inquiries for sites here in the state. It is vital that we continue to advance sites to ready them for investment in Michigan."



A bond authorizing resolution in the amount of $60 million for tax-exempt private activity bond financing for the William Davidson Foundation headquarters facility to be located in Bloomfield Hills. The William Davidson Foundation is a nonprofit organization dedicated to advancing the economic, cultural and civic vitality of Southeast Michigan and the Jewish community.


An amendment to the Michigan Community Revitalization Program performance-based loan participation amount for the 411 Piquette project in Detroit. Originally approved in September, the project was expected to generate a total capital investment of $40.4 million, supported by a $5 million MCRP performance-based loan participation. Due to increased interest rates, the rehabilitation of the former Ford Motor Company Piquette Plant building in Detroit requires an increase in MCRP award funding by just over $2 million. The project will convert the historic building into 161 residential units along with 190 surface parking spots, creating housing for Detroiters while bringing new life to a piece of Detroit history. The development team is contributing $2.4 million in additional equity.
About Michigan Economic Development Corporation (MEDC)