Certification provides state and federal technical assistance, eligibility for historic preservation grants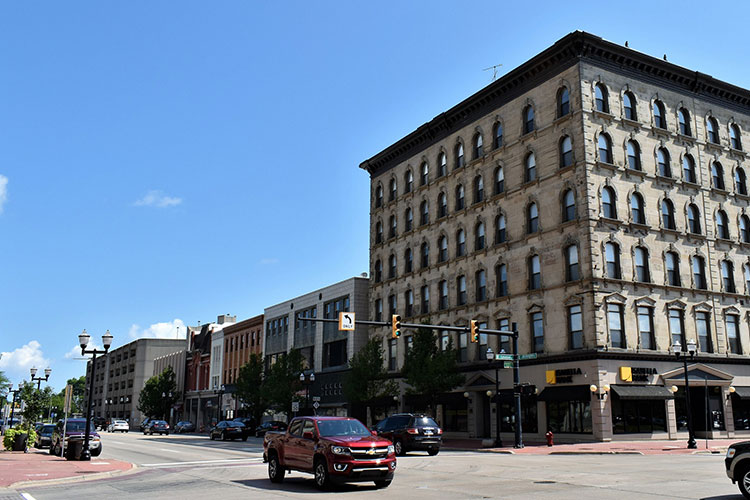 LANSING, Mich. – The Michigan State Historic Preservation Office (SHPO) announced today that the city of Saginaw has been accepted to the Certified Local Government (CLG) program, following confirmation from the National Park Service, U.S. Department of the Interior.
"We are pleased to welcome the city of Saginaw to the CLG program as they continue to plan for and celebrate important historic places in the community," said Deputy State Historic Preservation Officer Martha MacFarlane-Faes. "Saginaw boasts a wonderful collection of heritage assets, and we look forward to supporting the city in its preservation goals."

The Certified Local Government program is a partnership among local, state, and national governments focused on promoting historic preservation at the local level. The National Park Service administers the program in coordination with the State Historic Preservation Office. Certification makes the city of Saginaw eligible for specialized technical assistance and programming from the SHPO.
Participation in the CLG program also makes the community eligible for federal grants provided by the U.S. Department of the Interior and administered by the SHPO. These grants may be used for a variety of preservation activities, such as historic resource surveys, National Register of Historic Places nominations, educational and heritage tourism initiatives, pre-development plans and studies, and rehabilitation of certain historic properties.

"The city of Saginaw is fortunate to possess many historically significant buildings and being designated as a Certified Local Government will afford our community opportunities for funding, additional tools and support from SHPO and the National Park Service to assist in preserving and restoring those assets," said Mayor Brenda Moore. "It's a new season, it's a new day. Saginaw is looking forward to great things. Stay tuned for the next chapter because we are a city with a history of resilience and a bright future ahead."

Saginaw's history is rooted in industry and innovation, from lumber to coal to automotive to healthcare. Much of the city's building stock dates from the late nineteenth through early twentieth century and has been recognized in many National Register of Historic Places listings, including eleven historic districts and nineteen individual properties. The City of Saginaw also has three local historic districts: Heritage Square Historic District, established in 1975; Old Saginaw City Historic District, established in 1981; and the North Michigan Avenue District, established in 2004. Today, the city continues to build on its preservation ethic by working with property owners and documenting additional sites of significance to the community.

"The CLG program has the opportunity to be a catalytic driver for economic development activities in the city of Saginaw," said Saginaw Director of Planning and Economic Development Cassi Zimmerman. "We plan to utilize as many programs as possible to provide funding and development assistance to our historic property owners to drive investment in our existing building stock. We recognize the importance of historic structures when it comes to strengthening neighborhoods. The many benefits of this program will help us target incremental improvements along historic corridors and areas within the city, to improve, preserve and increase occupancy of Saginaw's historic building stock."

Saginaw joins a growing network of more than 2,000 Certified Local Governments across the country, including 40 other Michigan communities. There is no cost to participate in the program, but communities must meet certain requirements. Participating communities must have a local historic district ordinance and appoint a historic district commission to review proposed work in locally designated historic districts. CLGs must also encourage public participation in the local historic preservation program and seek ways to identify, protect, and celebrate important historic resources in their community.
About the State Historic Preservation Office
Focused on the historic preservation of culturally or archaeologically significant sites throughout the state, Michigan's State Historic Preservation Office's main function is to provide technical assistance to local communities and property owners in their efforts to identify, evaluate, designate, interpret and protect Michigan's historic above- and below-ground resources. SHPO also administers an incentives program that includes state and federal tax credits and pass-through grants available to Certified Local Governments.

To learn more about the State Historic Preservation Office and the Certified Local Government program, visit https://www.miplace.org/historic-preservation/.
About Michigan Economic Development Corporation (MEDC)