Pursue Your Pure: Pure Michigan Launches Winter Advertising Campaign with Two Spots, Loud & Heart of Winter
Friday, November 18, 2022
Campaign marks return to national advertising efforts to promote Michigan as winter travel destination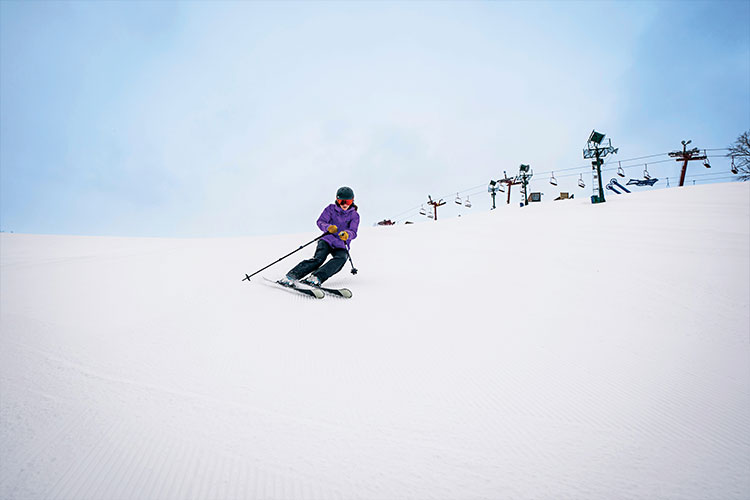 LANSING, Mich. – The temperatures are continuing to drop, and snow is starting to make its annual appearance, signaling the time for friends and families to start planning their winter adventures. To support those planning efforts, Pure Michigan is officially launching its national winter advertising campaign. This season, the campaign features two new advertising spots: Loud and Heart of Winter.

"Michigan is proud to be known for being the ideal four-season travel destination," said David Lorenz, VP of Travel Michigan, part of the Michigan Economic Development Corporation. "Outdoor enthusiasts and families alike are preparing and planning for a true Michigan winter. Whether your activities are skiing, snowmobiling, visiting vibrant downtowns, ice fishing, ice climbing or more, our message is clear: Michigan is your winter playground."

This year's campaign will build on the yearly impact of the winter tourism season, which generated $2.9 billion in traveler spending in 2021 (Source: TravelUSA.) The 2022 winter advertising budget will be $2,377,476, including $446,000 in industry partner contributions. This year's winter campaign includes Pure Michigan's return to national TV, with advertisements running in coordination with Hallmark and Hallmark Movies and Mysteries beginning in November. Target regional markets include the state of Michigan, as well as Chicago, Cincinnati, Cleveland, Columbus, Dayton, Fort Wayne, Green Bay, Indianapolis, Milwaukee, Minneapolis, South Bend and Toledo. Out-of-home includes 17 boards across seven of the regional target markets.


Winter campaign partners include Traverse City, Indian River, Michigan's Apple Committee, Michigan Snowsports Industry Association, and the cities of Marquette and Charlevoix. With the start of the snow sports season nearing by the day, the campaign aims at getting people in the winter mood to start planning their travels across Michigan. Campaign elements can be found on digital OOH, Hulu, Pandora, Priceline, TravelZoo, digital banners and paid social.
In addition to the advertising campaign, the Pure Michigan Winter landing page is available to provide visitors with the inspiration and information to plan the perfect winter getaway.

Travelers and travel industry partners are being encouraged to use the hashtag #PureMichigan as they highlight winter offerings and adventures across Michigan. Michigan is home to more than 6,500 miles of snowmobile trails, 3,000 miles of cross-country skiing and snowshoeing trails and is second in the nation for ski areas boasting everything from family-friendly beginner runs to the tallest vertical drop in the Midwest at Mt. Bohemia. Follow the Pure Michigan Team as they highlight signature ski runs at ski areas in every corner of the state in the video series, Ski Pure Michigan.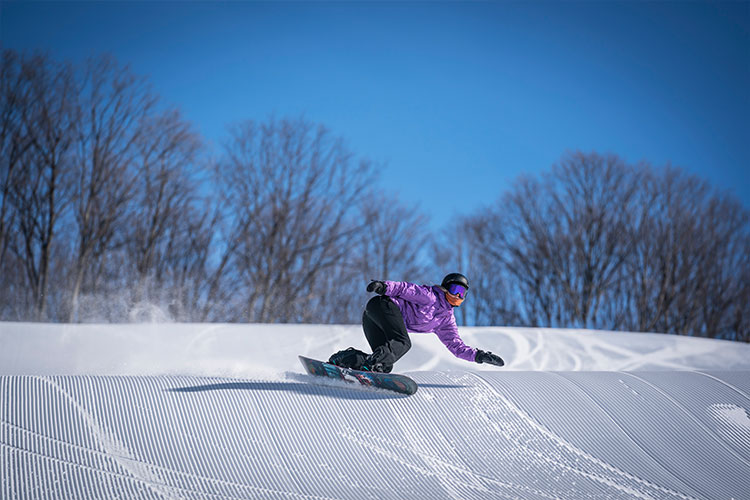 "We are really excited about this year's Pure Michigan partnership opportunity. It provides us with the award-winning platform to showcase the great skiing available in Michigan from the Western Upper Peninsula to southeast Michigan," says Mickey MacWilliams, Executive Director, Michigan Snowsports Industries Association. "The campaign is launching just in time, as the weather changes and travelers look for new snowsport opportunities."

In addition to enjoying the many opportunities offered by a Pure Michigan winter, this year's Support Local campaign will go live on November 21st and run through December 23rd. The campaign encourages Michiganders to support local small businesses this gift-giving season. By doing so, you will help not only those businesses, but the communities and workers thrive as well. For holiday gift ideas that show your Pure Michigan Pride, go to Pure Michigan for branded gear and accessories. If ordered by December 16, delivery by Christmas is guaranteed. A portion of all proceeds will go to support Michigan Cares for Tourism to help invest in Michigan communities and their cultural and natural attractions.

Those looking for travel ideas should check out this year's Fall and Winter Travel Guide, an excellent resource on sights to see and adventure opportunities for visitors and Michiganders alike. The Guide also offers a digital and universally accessible format, allowing travelers to access the guide from your desktop and mobile devices while on the go. Hard copies of the guide can also be found at the 14 Michigan Department of Transportation Welcome Centers across the state.


About Michigan Economic Development Corporation (MEDC)