$50,000 goal to win matching grant through MEDC's Public Spaces Community Places initiative
LANSING, Mich. – Project EverGreen is revitalizing Gmeiner Park, a 10-acre park located in Northwest Detroit, with new picnic areas, a walking path, playground, green space including mature trees, and an improved baseball diamond. The renovation will be completed through the anticipated success of a crowdfunding campaign, the Michigan Economic Development Corporation (MEDC) and nonprofit Project EverGreen announced today. The campaign is being offered through the Michigan-based crowdfunding platform Patronicity.

If the campaign reaches its crowdfunding goal of $50,000 by December 22, the project will win a matching grant with funds made possible by MEDC's Public Spaces Community Places program. For project details and to donate, please visit: patronicity.com/gp.

"This project will breathe new life into an important community asset and provide new recreational opportunities for residents of this neighborhood in Northwest Detroit," said MEDC Executive Vice President of Economic Development Incentives Michele Wildman. "We are pleased to support and provide resources for this project through our Public Spaces Community Places program."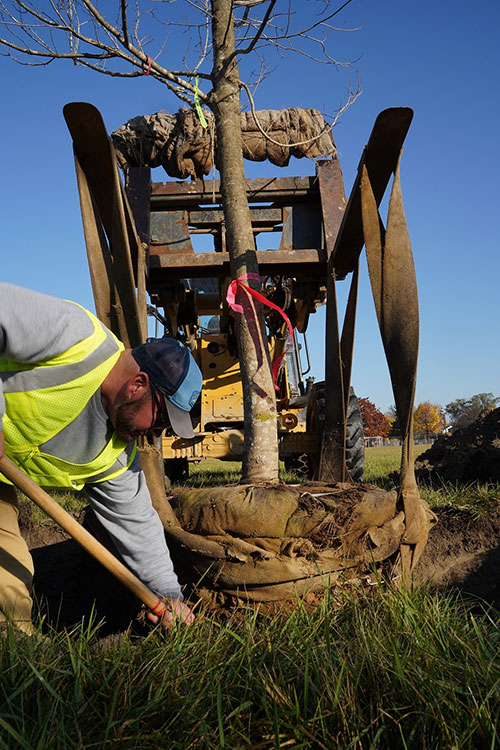 This campaign will help Project EverGreen add vital elements to finish the renovation including mature trees, an extended walking path, and educational materials that will help the community care for the park for years to come. When completed, a renovated Gmeiner Park will provide more than 5,000 Detroit residents with access to neighborhood greenspace for recreation, play, and opportunities to gather.

Project EverGreen's partners in this project include the City of Detroit, Ralph C. Wilson, Jr. Legacy Funds of the Community Foundation for Southeast Michigan, and the Gilbert Family Foundation. Another organization with a unique mission, Re-Tree, will donate mature trees, usually from construction sites or landscaping projects, that would have otherwise been destroyed or clear-cut but will now have a new home at Gmeiner Park.

"Parks play a vital role in the health and well-being of youth and adults alike, a fact never more evident than during the pandemic. Connecting people to their parks enhances social well-being, relationships, safety and environmental health," said Project EverGreen Executive Director Cindy Code. "Together with the generous grant from the Michigan Economic Development Corporation's Public Spaces Community Places grant program, we can create a healthy, thriving park for the Gmeiner Park neighborhood for generations to come."

Public Spaces Community Places is a collaborative effort of the MEDC, the Michigan Municipal League, and Patronicity, in which local residents can use crowdfunding to be part of the development of strategic projects in their communities and be backed with a matching grant from MEDC. Communities, nonprofits and other business entities can apply at https://patronicity.com/puremichigan.

"The Michigan Municipal League is a strong believer in building community wealth," said Dan Gilmartin, CEO and Executive Director of the League. "This park revitalization will create a positive impact on Northwest Detroit for generations to come, which is what building community wealth is really all about. It also speaks directly to the infrastructure and public health pillars of community wealth building."

The Public Spaces Community Places initiative started in 2014 with MEDC providing matched funding of up to $50,000 for community improvement projects throughout Michigan. As of Nov. 14, 2022, MEDC has provided more than $10.8 million in matching grants. Since the launch of the program, 332 projects have been successful in reaching their goal, with $12.5 million raised from 59,058 individual donors. Communities have a 97 percent success rate in achieving their goals and earning matching funds.
About Michigan Economic Development Corporation (MEDC)