Crowdfunding Campaign Launched for the "Suttons Bay Dog Park at Herman Park"
Tuesday, November 1, 2022
$47,500 goal to win matching grant through MEDC's Public Spaces Community Places initiative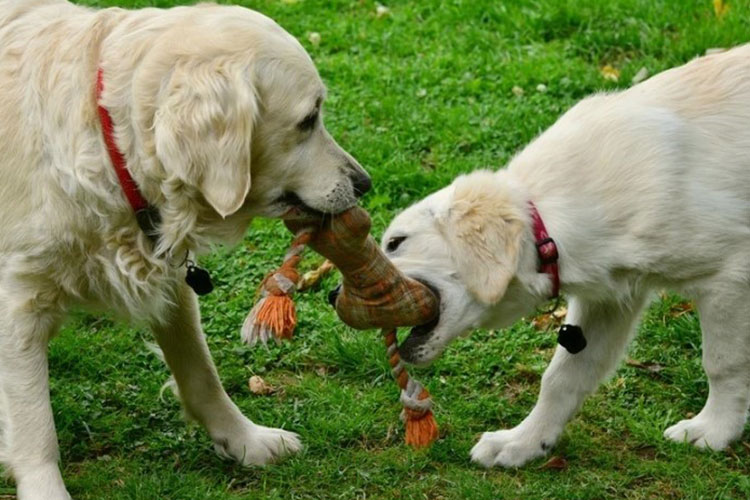 LANSING, Mich. – Suttons Bay Township will soon gain an off-leash dog park at Herman Park through the anticipated success of a crowdfunding campaign. The Michigan Economic Development Corporation (MEDC), and the nonprofit Friends of Herman Park announced the campaign today which is being offered through the Michigan-based crowdfunding platform Patronicity.

If the campaign reaches its crowdfunding goal of $47,500 by December 31, the project will win a matching grant with funds made possible by MEDC's Public Spaces Community Places program. For project details and to donate, please visit: patronicity.com/sbdogpark.

"This project will be a community asset for Suttons Bay and allow a safe space for residents and their four-legged family members," said MEDC Executive Vice President of Economic Development Incentives Michele Wildman. "We are pleased to support and provide resources for this project through our Public Spaces Community Places program."

After years of community demand and organizing, the dream of a dog park in Suttons Bay will be coming to fruition. This new, all-donation, dog park will be located at the beautiful 126-acre Herman Park in Suttons Bay Township, MI. The dog park will have 2 separate sections: one for large dogs to play and one for smaller dogs under 35 pounds. The completed dog park will include modern features like double-gated fences to allow safe entrance to each area, doggy drinking fountains, benches, and waste stations for all users to keep the park safe and clean.

"The PSCS matching grant will allow the Suttons Bay Dog Park at Herman Park to become a reality after many years of planning. This will be a social gathering place for people of all ages in our community while their dogs enjoy some healthy play time together," said Liz Mahaney, chairperson of the Suttons Bay Dog Park Ambassadors. "The timing could not be any better as we enter the post-covid world where we all desire to get together again, including our four-legged friends."

Public Spaces Community Places is a collaborative effort of the MEDC, the Michigan Municipal League, and Patronicity, in which local residents can use crowdfunding to be part of the development of strategic projects in their communities and be backed with a matching grant from MEDC. Communities, nonprofits and other business entities can apply at https://patronicity.com/puremichigan.

"The Michigan Municipal League is a firm believer in the importance of building community wealth," said Dan Gilmartin, CEO and Executive Director of the League. "This off-leash dog park will positively impact the Suttons Bay Township community for generations to come, which is really what community wealth building is all about."

The Public Spaces Community Places initiative started in 2014 with MEDC providing matched funding of up to $50,000 for community improvement projects throughout Michigan. As of Oct. 5, 2021, MEDC has provided more than $9.3 million in matching grants. Since the launch of the program, 294 projects have been successful in reaching their goal, with $10.8 million raised from 50,626 individual donors. Communities have a 97 percent success rate in achieving their goals and earning our matching funds.
About Michigan Economic Development Corporation (MEDC)