$25,000 goal to win matching grant through MEDC's Public Spaces Community Places initiative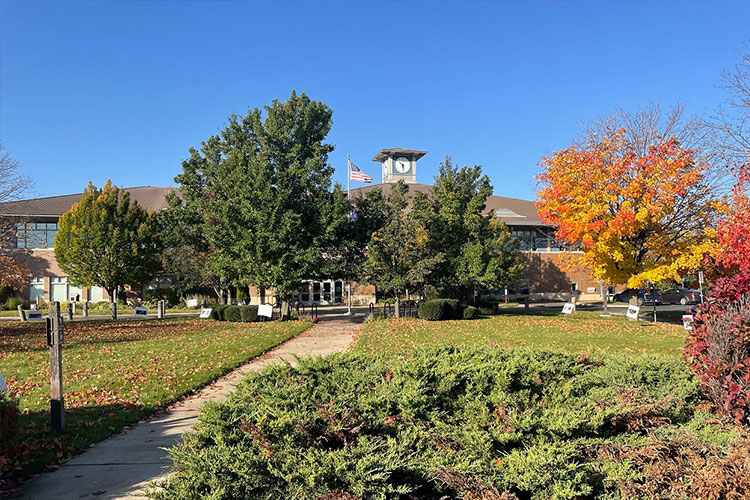 LANSING, Mich. – The Traverse Area District Library (TADL) will soon gain an outdoor space to gather, spend time, and have events and programming through the anticipated success of a crowdfunding campaign. The Michigan Economic Development Corporation (MEDC) and the Traverse Area District Library announced the campaign today, which is being offered through the Michigan-based crowdfunding platform Patronicity.

If the campaign reaches its crowdfunding goal of $25,000 by December 31, the project will win a matching grant with funds made possible by MEDC's Public Spaces Community Places program. For project details and to donate, please visit: patronicity.com/lawn.

"This project will allow a longstanding community asset to expand its impact and activity by creating an inviting outdoor space for all to use," said MEDC Executive Vice President of Economic Development Incentives Michele Wildman. "We are pleased to support and provide resources for this project through our Public Spaces Community Places program."

During the pandemic, TADL moved summer programming outside to the front lawn of the Main Library and it proved very popular. In addition, the library's strategic plan survey revealed a strong community desire for the library to move outside the walls. These two factors compelled TADL to take a closer look at how to energize the underutilized front lawn space.

This new Library Lifelong Learning Lawn space will serve as an event and programming space open to everyone for free public use. Some of the offerings held at the lawn include live music and performing arts, afterschool activities, art projects, scavenger hunts, yoga, recurring events, and tai chi to name a few. Successful community events like the Community Conversations series, Chili Cook, and OffStory walks will have a new home at the lawn.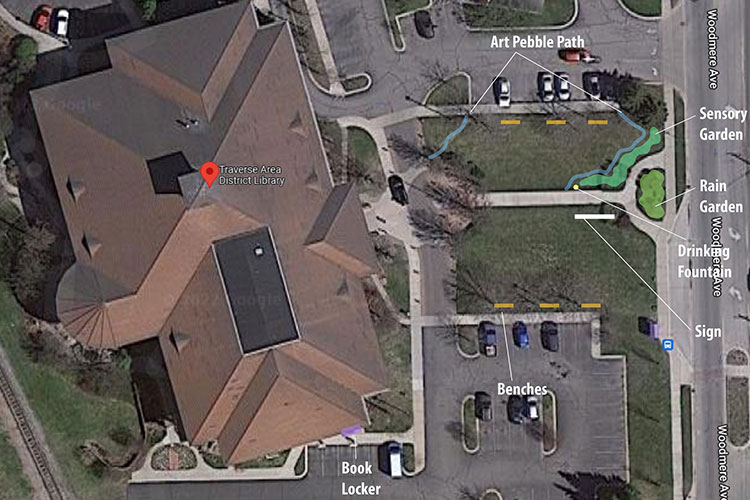 "We are always focused on adjusting to serve the needs of our community as they arise while making the most of the space and budget we have," said Michele P. Howard, Library Director of the Traverse Area District Library. "The PSCP matching program is an ideal fit, as it allows us to activate underutilized space while increasing the funds we have available to create an amazing outdoor space for the community and our library."

Public Spaces Community Places is a collaborative effort of the MEDC, the Michigan Municipal League, and Patronicity, in which local residents can use crowdfunding to be part of the development of strategic projects in their communities and be backed with a matching grant from MEDC. Communities, nonprofits and other business entities can apply at https://patronicity.com/puremichigan.

"The Michigan Municipal League is a firm believer in the importance of building community wealth," said Dan Gilmartin, CEO and Executive Director of the League. "This additional space for the Traverse Area District Library will create a positive impact on the community for generations to come and improve the human experience for all who utilize it. This is what community wealth building is all about."

The Public Spaces Community Places initiative started in 2014 with MEDC providing matched funding of up to $50,000 for community improvement projects throughout Michigan. As of Nov. 14, 2022, MEDC has provided more than $10.8 million in matching grants. Since the launch of the program, 332 projects have been successful in reaching their goal, with $12.5 million raised from 59,058 individual donors. Communities have a 97 percent success rate in achieving their goals and earning matching funds.
About Michigan Economic Development Corporation (MEDC)